'The Challenge' Star Kyle Christie Said He Thinks Cara Maria Sorbello Is 'A Little Bit Childish'
There have been plenty of feuds between exes on MTV's The Challenge. And we'll never forget what happened between Cara Maria Sorbello and Kyle Christie. The two hit it off when they met back in 2018 during Vendettas. And their relationship came to a close shortly after the season ended. Now, they appear to be sworn enemies.
Christie recently caught up with the Challenge Mania podcast and talked about where he, Sorbello, and Paulie Calafiore stand today. And he noted that Sorbello can be "a little bit childish" when it comes to what went down. Here's what he said.
Kyle Christie and Cara Maria Sorbello had a severe falling out after getting together
Christie and Sorbello had instant chemistry when they met on Vendettas. "Honestly, the second I met Kyle, I was like, I want that. I want it now. I want it," Sorbello told MTV cameras at the time. "And then I got it," she added.
Christie and Sorbello's relationship sustained through the entire season, and it seriously assisted Christie in the end, as Sorbello helped pull him through to the finale. Unfortunately, their romance didn't last after the season ended. And there seemed to be jealousy happening on both sides when they came back on to the show after their fling was over.
Sorbello told Betches that Christie would get jealous when she would flirt with other men. Not only that, but she noted that Christie claimed he had a relationship back at home but would still come on to other women in the house. And it didn't sit well with her.
"If he could have just been a man and come in and said 'look I want to sleep with other people. Let's be friends. I'll still look out for you, I'll still work with you, but I want to sleep with other people.' I'd be like OK, you're an idiot because I'm awesome, but OK. Just tell me!" she noted.
Sorbello started flirting with Paulie Calafiore to get back at Christie
Once Christie made it known he didn't want anything to do with Sorbello, Sorbello started flirting aggressively with Calafiore on the show. Calafiore had a girlfriend at home as well, and he tried to dissuade Sorbello's advances at first. Eventually, though, Calafiore's willpower crumbled. He cheated on his girlfriend back home and remains with Sorbello to this day.
"I really liked him, I was drawn to him," Sorbello told Betches regarding her relationship with Calafiore. "When I was going through all that crap with Kyle he took me into the living room and danced with me, he just made me happy. He was somebody whose energy I wanted to be around. And he knew everything about me and Kyle."
MTV posted a recap video of Calafiore and Christie's feud that resulted from Sorbello.
"I can't work out if Cara loves me or absolutely hates me," Christie tells the cameras during Final Reckoning. "She's just using this new guy to make me jealous. And it's working."
Christie thinks Sorbello is 'a little bit childish' even now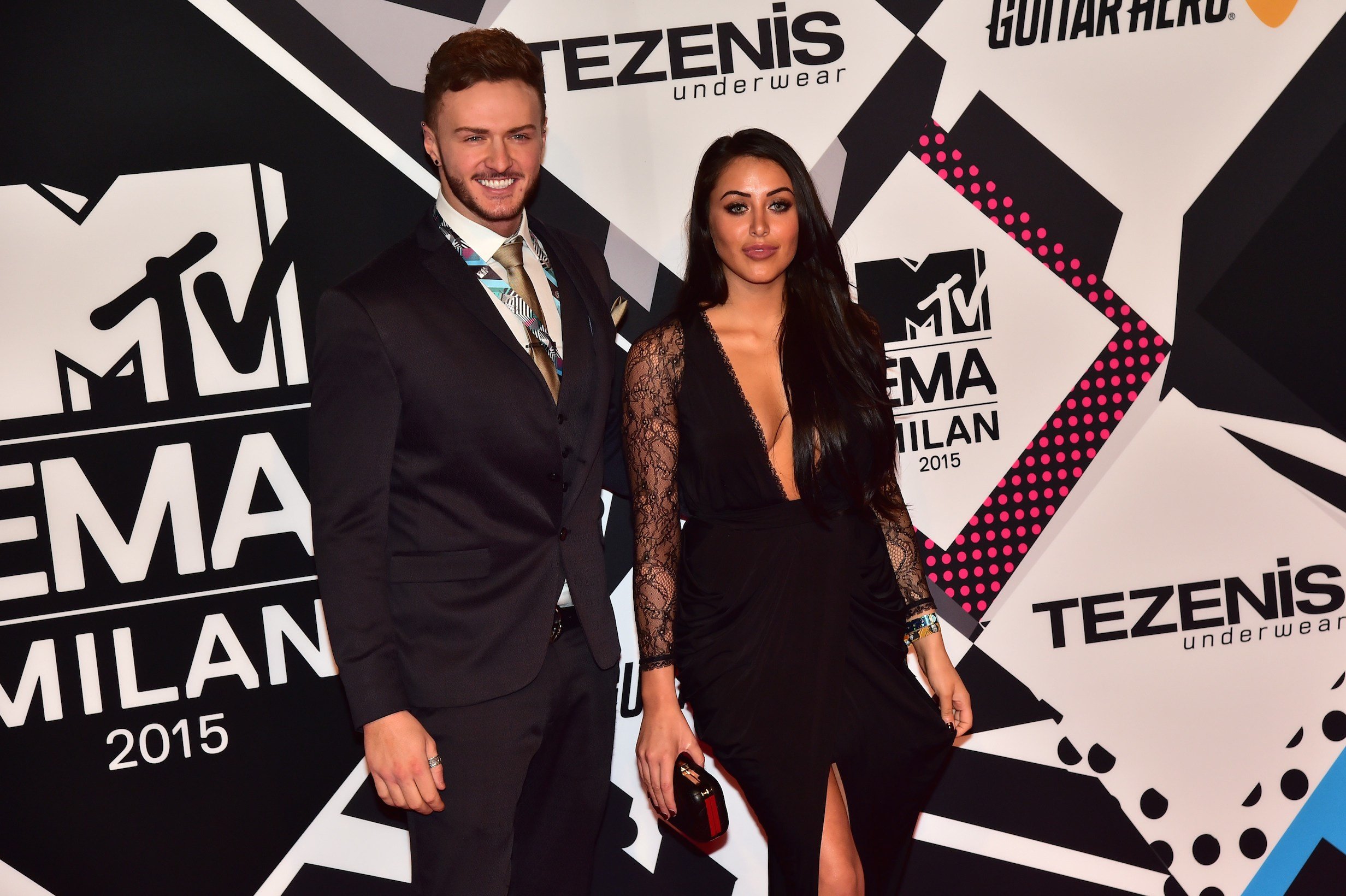 It seems Christie and Calafiore have absolutely no beef with each other now. But Sorbello and Christie still aren't on the best of terms, though Christie doesn't seem to care about the feud at all anymore.
"I've got no problems with her. She just ignores me ever being there," Christie told the Challenge Mania podcast. "And I — well, I don't ignore her, 'cause I wouldn't ignore anyone. I think it's quite childish. But we just ignored each other being there."
Christie then explained that he could text Calafiore if he wanted, as they're totally OK now. "I don't want anything to do with them," he added. "I really don't. Me and Paulie talk. We do. We've spoke a few times. … I think he's a very, very good competitor."
As for final words about Sorbello, it seems Christie still thinks she has some growing up to do. "Me and Cara are never going to have a relationship where we talk because I think she's a little bit childish about the situation," he added. "But me and Paulie are good, we're fine."
Perhaps in the future, Calafiore, Sorbello, and Christie can join in on the same season again so we can see how it all plays out.
Check out Showbiz Cheat Sheet on Facebook!