'The Challenge' Star Stephen Bear Filmed Interaction With Police Before His Arrest
After going home reasonably early in The Challenge 35: Total Madness, Stephen Bear briefly dated Kailah Casillas before he began going out with a U.K. native. Following an argument with the young lady, the police arrested the television personality on suspicion of actual bodily harm. He filmed his interactions with the police and attempted to explain the situation before getting arrested.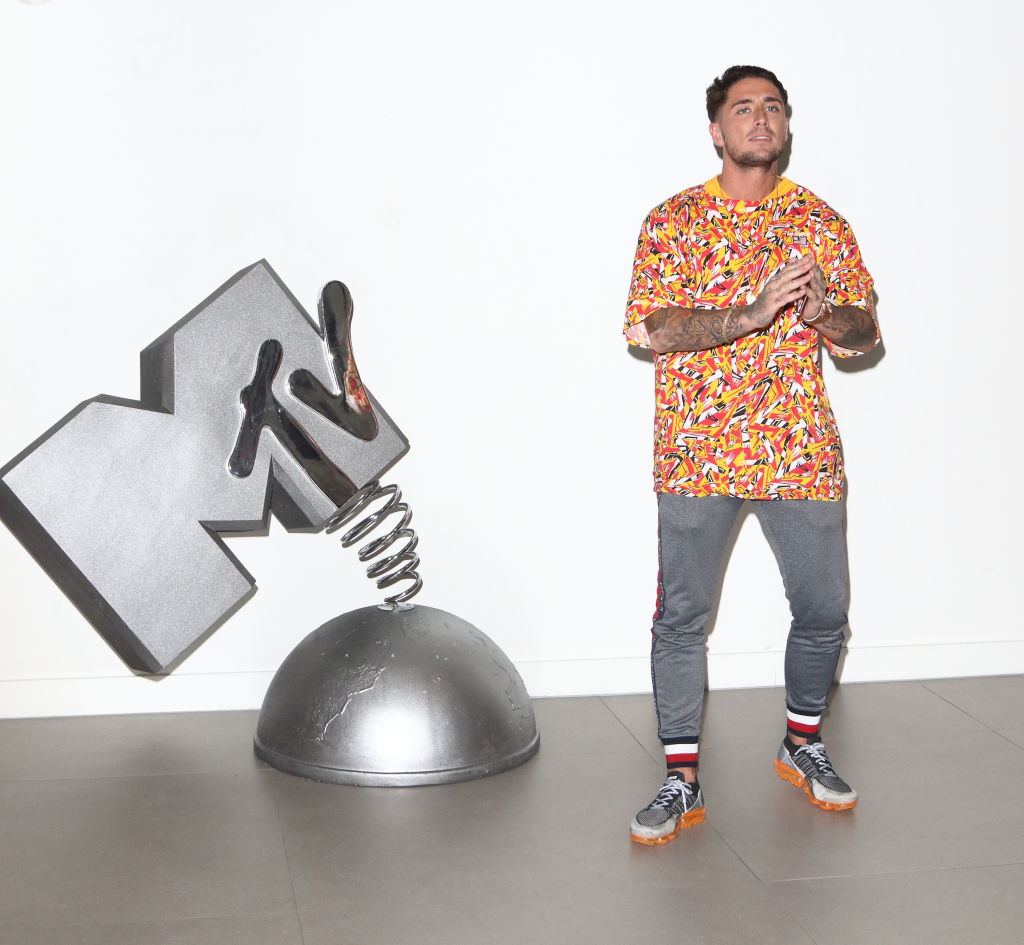 Stephen Bear before and on 'The Challenge'
In 2011, then 21-year-old London-based roofer Stephen Bear made his reality television debut on British competition series, Shipwrecked. Three years later, he appeared on the third season of Ex on the Beach (U.K.) as an original cast member before competing on and winning Celebrity Big Brother Season 18 (U.K.)
After his win, Bear participated in the second season of British reality dating series; Celebs Go Dating. He then presented on an episode of Just Tattoo Of Us (2017) before taking his talents to American reality television.
Bear began competing on MTV's competition series The Challenge in 2019 for the 33rd season, War of the Worlds. Partnered with Big Brother star Da'Vonne Rogers, the two eliminated two tough opponents.
RELATED: 'The Challenge' Season 35 Spoilers: Are Kailah Casillas and Stephen Bear Dating?
However, once the game became individual, two-time competitor Kyle Christie swiftly sent the Brit packing. Bear returned for the following season, War of the Worlds, where he eliminated veteran Wes Bergmann in a colossal upset.
Unfortunately, the U.K. reality star lost to Joss Mooney a few episodes later. He came back for Season 35, Total Madness, and had a short-lived fling with Kailah Casillas. However, Bear got thrown into Purgatory against Nelson Thomas, who sent the Celebrity Big Brother champ home.
Stephen Bear briefly dated Kailah Casillas after 'The Challenge'
In The Challenge 35, Bear almost immediately set his sights on Kailah, who had a boyfriend of three years at the time. Even though she initially resisted the Brit, she finally gave in and kissed him in the bathroom.
After Bear lost his elimination, Kailah ran down to him and promised they would see each other. She stayed true to her word and visited him across the pond after being eliminated in the following episode.
Bear posted several pictures of himself with Kailah on his Instagram in November 2019, including one of her wearing his distinct ring and another of himself playfully pretending her tattooed arm is his.
RELATED: 'The Challenge 35': Kailah Casillas Says She Doesn't Regret Kissing Stephen Bear While in a Relationship
The U.K. reality star also uploaded pictures of him and Kailah seemingly hanging out with his family and friends, causing fans to believe they were dating. However, once Kailah returned to the States, she and Bear decided they would be better off as friends.
A couple of months later, she began dating U.K. native and Ex on the Beach star Sam Bird.
Stephen Bear filmed interaction with police before arrest
Sometime after he and Kailah parted ways, Bear also started seeing someone else. On May 20, the two got into a fight, which resulted in the police coming to his London apartment.
In the recording, Bear asked one cop if he would be upset if his girlfriend had sex with someone else. The policeman said it wasn't his place to answer, so Bear asked the other two cops standing next to him.
Both of them also declined to comment on the situation as they claimed they didn't fully know what's going on. Bear then explained that his girlfriend left him and slept with another man.
RELATED: 'The Challenge': Kailah Casillas Finally Opens up About Cheating With Stephen Bear: 'I'm Human'
According to the U.K. reality star, his girlfriend attempted to come back and denied having sex with anyone else, but he saw messages that said otherwise. He ended by saying he "wants to be left alone" and then groaned before ending the clip.
Bear was later arrested for suspicion of actual bodily harm and then released the same day after posting bail. The Challenge 35 airs Wednesdays at 8 p.m. EST on MTV.