'The Challenge' Star Tony Raines Possibly Teased Return for 'All-Stars,' Not Season 38
The Challenge star Tony Raines placed in the finals once and won spinoff Champs vs. Stars in his seven seasons. Despite his decent performance throughout his reality competition career, the Louisiana native hasn't returned since 2018's Final Reckoning. However, he recently teased his comeback, possibly for the next season of spinoff All-Stars.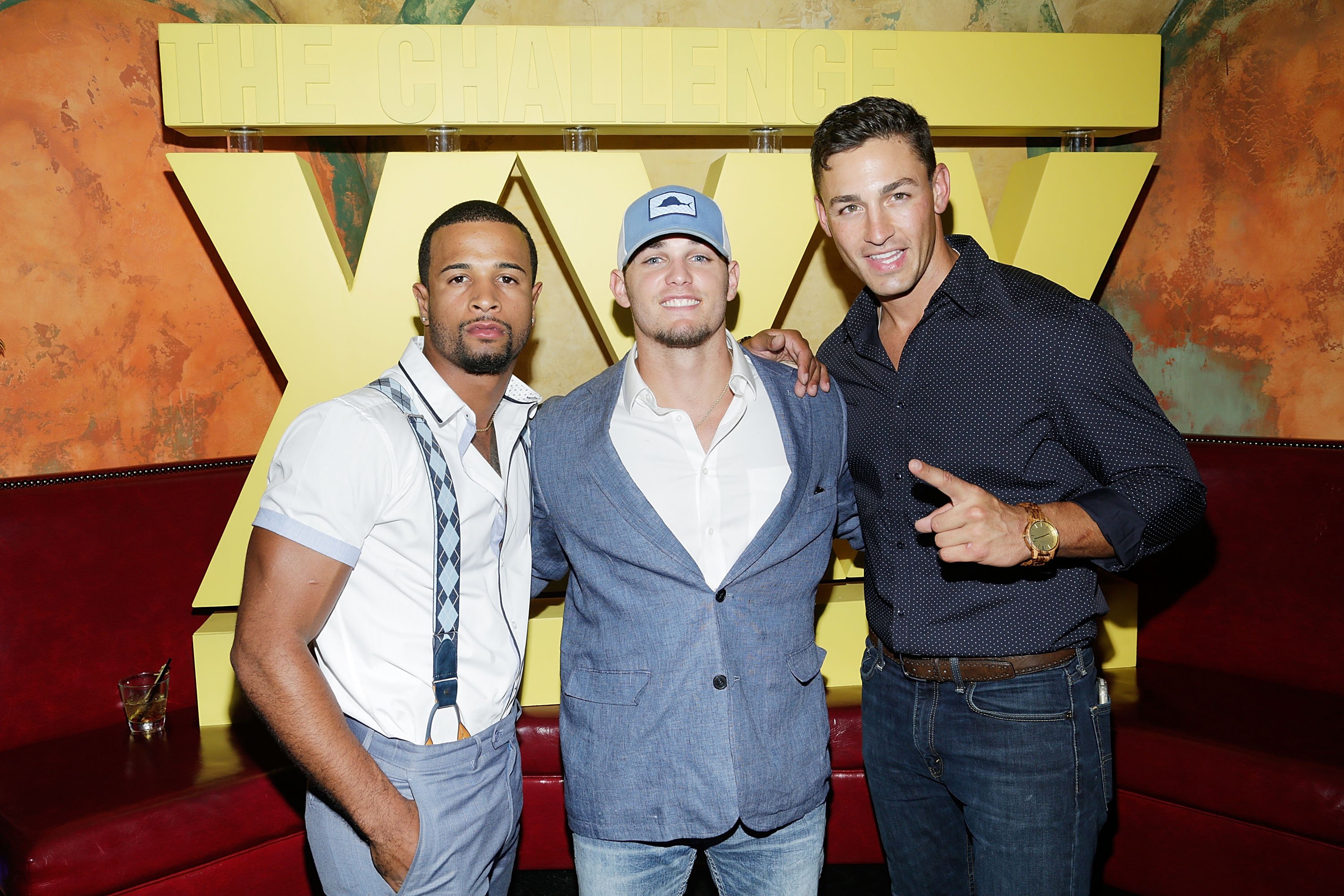 Tony Raines competed on six seasons of 'The Challenge'
Louisiana native Tony Raines debuted on The Real World: Skeletons (2014), where two of his ex-girlfriends entered the house. He also found love with housemate Madison Walls.
Shortly later, he joined the cast of MTV's The Challenge for Battle of the Bloodlines (2015) alongside his brother, Shane. Although the two remained in the house following a physical altercation, a ruptured spleen sent them packing.
The reality star returned for Rivals III (2016) alongside Camila Nakagawa, but several heated exchanges eliminated them early. Raines briefly competed in Invasion of the Champions (2017) and won a couple of daily missions and eliminations in Dirty 30 (2017).
He had his best performance in Vendettas (2018), winning several challenges and made it to the finals, where he lost. Raines then competed in spinoff Champs vs. Stars (2018), where he won, earning $57,700 for his charity.
He hasn't returned since 2018's 'Final Reckoning'
The Challenge star last competed in 2018's Final Reckoning alongside Johnny "Bananas" Devenanzio, replacing Devin Walker, where he had another stand-out season.
Despite being on the road to earning his first regular-season win, Raines walked away from the MTV competition series and hasn't returned. In Feb. 2016, he and then-girlfriend Walls welcomed their first child together, Harper.
The Challenge star then had a daughter with ex Alyssa Giacone, who entered the Real World house as one of his "skeletons," shortly later in Nov. 2016. The couple later got engaged in 2018 during the Final Reckoning reunion.
In July 2018, Walls' parents sought sole custody of Harper, resulting in a battle. They have since reached an agreement and split time with the child. Although Raines hasn't revealed why he hasn't returned, many fans suspect that the situation with his daughter played a role.
Raines possibly teased return for 'All-Stars'
During his time away from television, the reality star did a Spartan Race for The Challenge alongside Jemmye Carroll. According to his Instagram account, he has since focused on being a father, fianceé, and working out.
Many fans have noticed his dedication to staying in shape, believing he has been preparing to return for another season. He hinted at a possible comeback in a July 2021 Instagram post, posing shirtless in a gym.
Raines captioned it, "Staying ready for whatever challenge life brings me," with the word "challenge" in capital letters. Champs Wes Bergmann and Devenanzio commented on his picture, and the former called him out for "trolling," to which Raines replied, "1,000%."
While some fans thought he teased his return for The Challenge, he could hint at a possible appearance on spinoff All-Stars.
Although the first season featured OG cast members, spoiler account PinkRose named him as a rumored returnee, noting the second season might include more players considered "all-stars" as opposed to only old-school competitors.
The cast reportedly left for filming around July 20, and Raines hasn't posted anything since that date. His last few pictures include him taking his kids to see Space Jam. The Challenge: All-Stars airs on Paramount+.