'The Challenge': Stephen Bear Claims He Wants a Long-Term Girlfriend and Stable Family Despite His Cheating Past
The Challenge: Total Madness is heating up with love, cheating scandals, and drama — and all eyes are on Stephen Bear and Kailah Casillas. Bear is known for being the player of the house, as he's blatantly cheated on girlfriends in the past in order to get close to other women on The Challenge. And now, it's Kailah Casillas who he's attempting to get close to.
Casillas and Bear's storyline is just starting to unfold on the show. And given some of the clues we've seen from future episodes, we know it doesn't end well — and it seems like Bear might do something that betrays Casillas' trust. Oddly enough, Bear's stated in the past that he hopes to have a long-term girlfriend someday. Here's what he said.
Stephen Bear infamously cheated on his girlfriend with Georgia Harrison on 'The Challenge'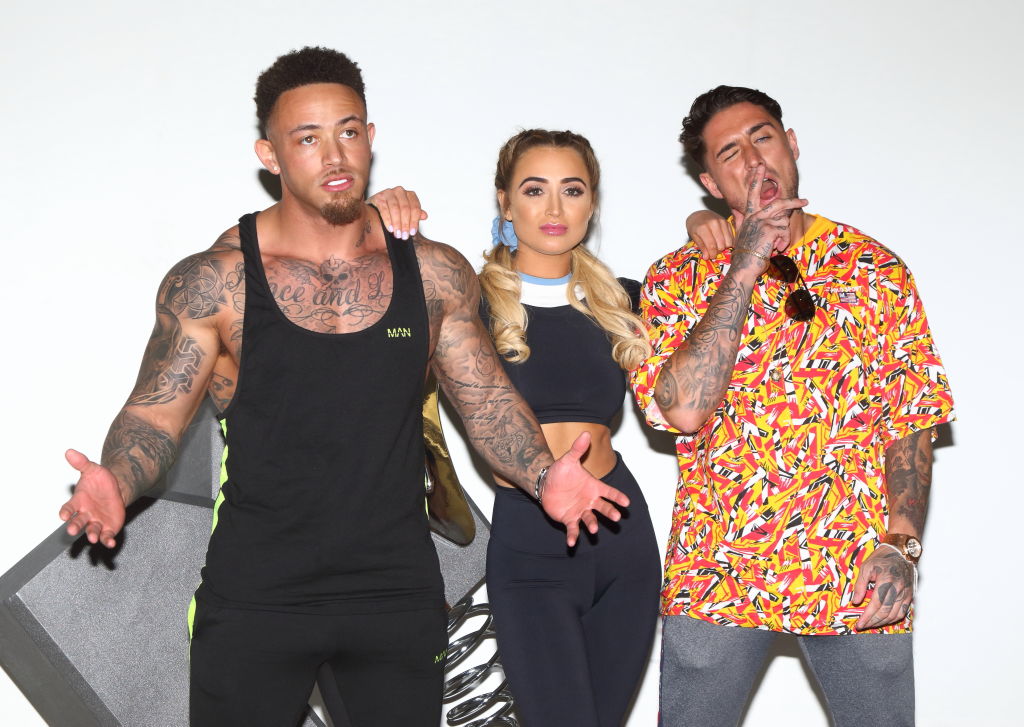 Unfortunately for Bear, he's known for his cheating ways. The Sun reports his ex-girlfriend Ellie O'Donnell, caught Bear cheating with Georgia Harrison, who's also known for her appearances on The Challenge.
"It was quite recent. After that happened he finished with Ellie over FaceTime," a source told The Sun. "Now he and Georgia are seeing each other. They're an item. Ellie is fuming."
Aside from O'Donnell, Bear's other ex, Vicky Pattison, called him, "the most vile, horrendous, snaky, conniving and manipulative person I have ever met." And yet another ex, Jemma Lucy, also said Bear cheated on her via Twitter.
As for what Challenge fans have seen, we'll never forget when Bear was talking to his girlfriend back home via video chat in the house while also dating Harrison. And when Harrison walked in on the video call, Bear denied any wrongdoing and claimed he was speaking to his cousin.
Bear is in hot pursuit of Kailah Casillas on 'Total Madness'
Harrison isn't on Total Madness. But Kailah Casillas is — and she's the new apple of Bear's eye. Bear has been pursuing Casillas from the very beginning, and she consistently dodged his advances, as she had a long-term boyfriend at home. Eventually, however, she gave in — and they were caught by cameras when they kissed in the bathroom.
Now, Bear continues to go for Casillas even when his jokes don't necessarily land. And, of course, the entire Challenge house is catching on. And Wes Bergmann, one of the longstanding veterans of the game, thinks Casillas should absolutely know better than to go for someone like Bear.
"I don't feel bad for Kailah at all," Bergmann says in a MTV clip. "I know that everyone has warned her about Bear. She has sacrificed so much and has given it all away to the literal biggest f*ckboy in the world."
Bear claimed in the past that he wants a long-term girlfriend
So, is Bear just trying to flirt with every woman who enters the Challenge house? According to him, he'd love a long-term partner. Back in April 2019, he spoke with On Demand Entertainment about his relationships. And the interview asked him if he wanted a real romance.
"I want a girlfriend. I want kids. I want to hold someone's hand in the Caribbean on the beach, go swimming, go snorkeling, put some nice perfume on and look nice and even for them, but I need to find that person," Bear said.
Nany González, who's sitting next to Bear in the interview, fired back. "Bear, that's not what I saw on your Instagram story the other night," she quipped.
Johnny "Bananas" Devenanzio also chimed in. "He wants that, he just wants it with multiple women," he added.
Bear joked back, "Just a couple!"
Will Bear ever seriously find long-lasting love? We'll have to wait and find out — but it's certainly not with Casillas.
Check out Showbiz Cheat Sheet on Facebook!