'The Challenge': Why T.J. Lavin Doesn't Consider Fessy Shafaat 'Soft' for Not Eating During Final
'The Challenge' host T.J. Lavin explained why he doesn't consider Fessy Shafaat 'soft' for refusing to eat during the final.
During the first part of The Challenge: Double Agents final, Fessy Shafaat refused to eat, even though his injured partner went all in. Following the episode, host T.J. Lavin joined the show's official podcast and admitted he didn't consider the Big Brother star "soft" for not eating, even though he notoriously hates quitters.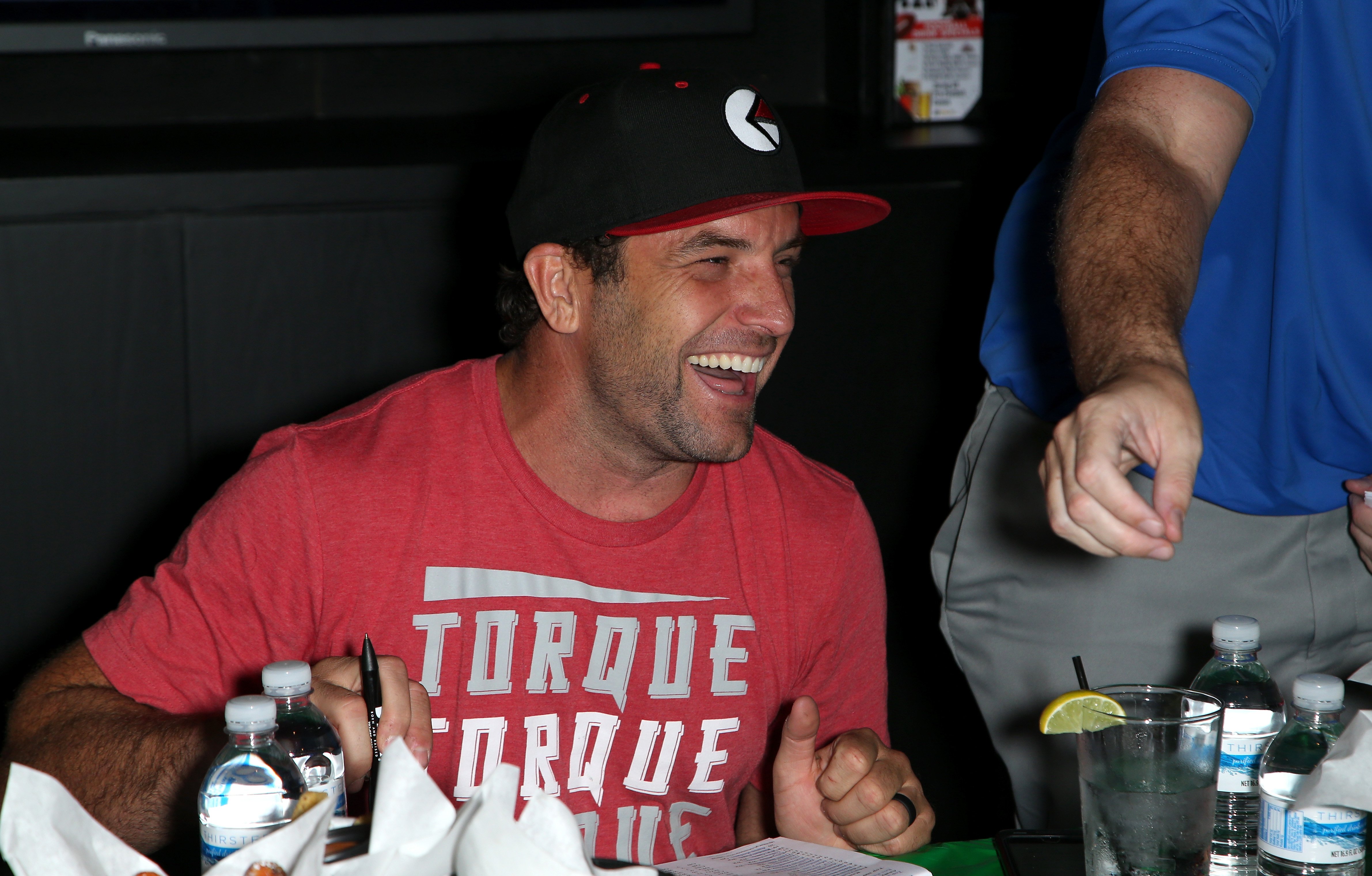 Fessy Shafaat refused to eat during 'The Challenge: Double Agents' final
Returning finalist Fessy Shafaat didn't have control over who he teamed up with from the beginning of The Challenge: Double Agents as veteran Aneesa Ferreira snatched him up during the first episode.
Believing he couldn't win with Aneesa, the Big Brother star quickly switched partners when he had the chance, only for the veteran to steal him back an episode later.
Following the advice of her eliminated partner and close ally, Josh Martinez, longstanding player Nany González stole Shafaat but almost immediately regretted her decision.
Rookie Amber Borzotra then teamed up with the former football player to ingratiate herself better with the alliance and prevent him from working against her.
After she didn't perform well in their first challenge together, Shafaat decided to throw himself into elimination to run the final with longtime ally Kaycee Clark. However, she injured her leg.
Believing they had no chance to win, he refused to eat the food, even though she did, and screamed at him to follow suit.
Host T.J. Lavin notoriously hates quitters
Professional BMX rider T.J. Lavin joined The Challenge as its host in the 11th season and has seemingly always loathed quitters. In a July 2020 interview with Entertainment Weekly, he explained the passion comes from not giving up becoming "ingrained" in his head when he performed in BMX competitions.
In 2010, Lavin crashed his bike during the Dew Action Sports Tour competition, resulting in a bout with pneumonia that eventually put him in a medically induced coma.
Due to his injuries, the BMX rider had to relearn nearly everything but quickly returned to his hosting duties and began biking again, although he no longer competes professionally.
The former BMX champion also noted that he understands when a player withdraws from the competition due to a death in the family or medical issue. However, he also pointed out that he chose to stay during Final Reckoning after finding out his father died. 
Why Lavin doesn't consider Shafaat 'soft' for not eating
Following the Apr. 14 episode, which contained the first part of the final, host TJ Lavin joined Ferreira and Tori Deal for the official Challenge podcast.
When asked about Fessy's refusal to eat, the host admitted he didn't blame the former football player and didn't consider him "soft." Lavin explained he also doesn't think he could eat some of the delicacies provided as he's a "texture person."
However, the former BMX rider noted he would train and eat something disgusting if he competed on the show. Additionally, Lavin pointed out that while he understands Shafaat's hesitation, he still believes the Big Brother star should have done it since Clark was "dominating."
The host later noted he receives several direct messages a day from fans asking to compete on the show because they won't quit. Therefore, it frustrates him when people walk away or don't take their opportunity seriously and refuse to eat during the finals because of the many people clamoring for a chance. The Challenge: Double Agents airs Wednesdays at 8/7 Central on MTV.