'The Challenge': T.J. Lavin Looked at Johnny 'Bananas' Like a 'Disappointed Father' After 'Rivals III'
Fans of MTV's The Challenge know all about Johnny "Bananas" Devenanzio and Sarah Rice. The two teamed up in The Challenge: Rivals III — and it resulted in Devenanzio taking home hundreds of thousands of dollars and Rice leaving with nothing. According to Devenanzio, host T.J. Lavin looked at him like a "disappointed father" at the end of the season, too. Here's what he said.
What happened to Sarah Rice? Johnny 'Bananas' Devenanzio took her winnings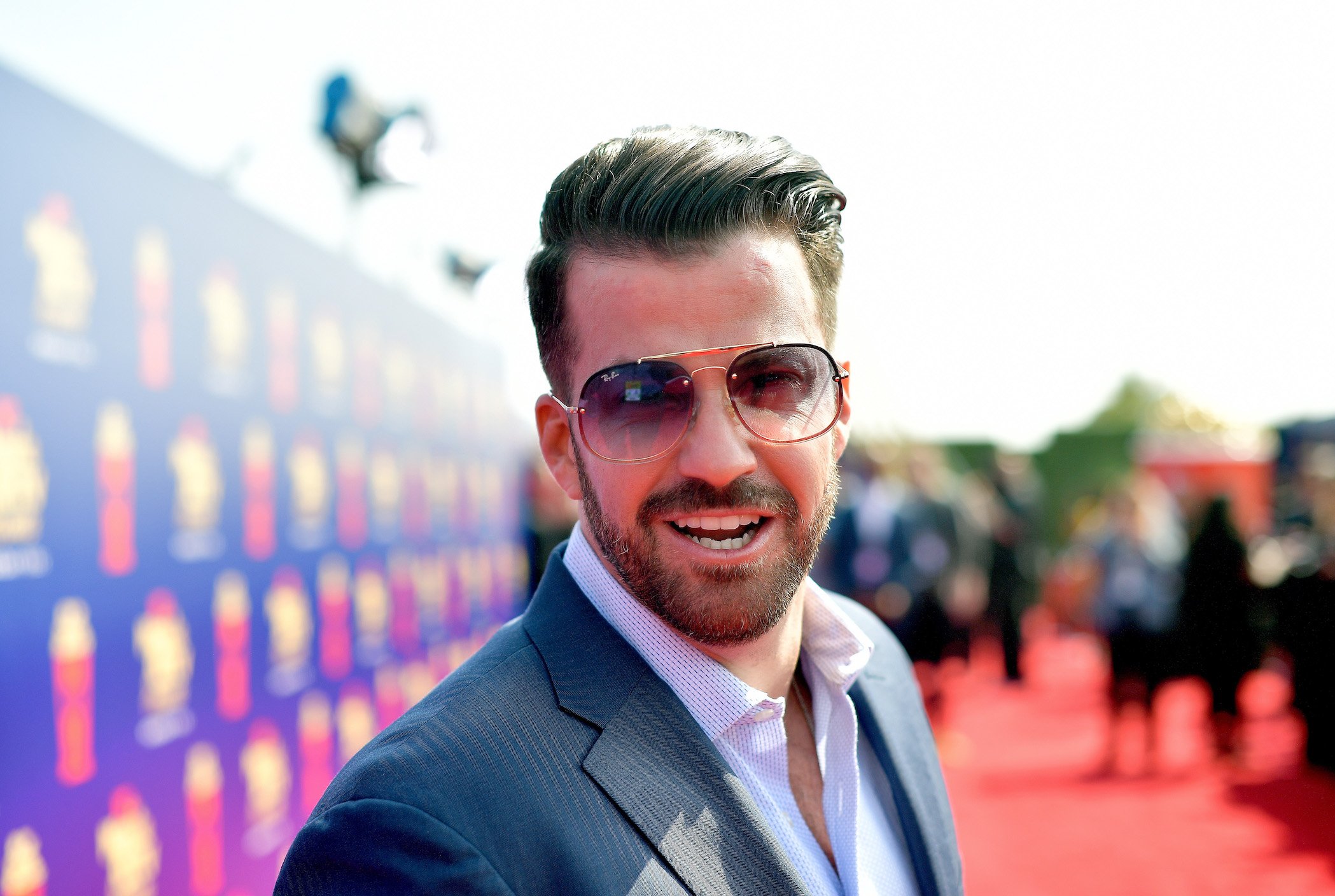 RELATED: 'The Challenge': Sarah Rice Called Herself a 'Fool' for Trusting Johnny 'Bananas' Devenanzio During 'Rivals III'
Devenanzio and Rice have a sordid past. Prior to MTV's The Challenge: Rivals III, Rice sent Devenanzio packing during the season. While they were friendly prior to this, they then became enemies, as Devenanzio felt Rice cost him the game. Then, they were paired up for Rivals III — and they managed to repair their broken relationship and make it all the way to the finals.
There was a major twist at the end of Rivals III, though. While pairs competed against the pairs, each person within the pairs also accrued their own points. The person within the winning pair who accrued the most points then decided if they'd take home all of the money or split the winnings with their teammate. Devenanzio won over Rice. He, of course, decided to take all the money for himself in the end, leaving Rice with nothing.
"The night when we had to do the up-all-night challenge and we had to stay awake, it really weighed on my mind," he told People. "And a lot of things factored into my decision, but ultimately when all the cards fell where they did, my decision was actually very simple. I don't care about what people are going to think of it."
Johnny 'Bananas' Devenanzio said T.J. Lavin looked 'disappointed' in him on MTV's 'The Challenge'
While Devenanzio feels justified in his MTV's The Challenge: Rivals III decision, he told the No Quitters podcast host T.J. Lavin wasn't impressed.
"You want to talk about feeling like the loneliest man on earth?" Devenanzio said on the podcast. "The only person — and this is why I love him — the only person that gave me the old wink and head nod was my cousin. Even TJ was looking at me like a disappointed father, you know what I mean?"
Devenanzio then added he believes Lavin wouldn't have had the same reaction if any other player pulled the move. "If it wasn't me, he would have no problem with it. … Even people on production were looking at me like, 'How could you?'"
Will Sarah Rice come back to 'The Challenge'?
So, will Rice ever return to MTV's The Challenge? She's made it clear she's not interested. She felt very affected by what occurred on Rivals III and she never came back afterward.
More recently, fans wondered if Rice would come on The Challenge: All Stars. The Paramount+ series brings back the best of the best from the series, and it's a shorter time commitment than the MTV series. Unfortunately, it looks like Rice doesn't want any part of it.
"If anyone asks me if I'm doing The Challenge: All Stars …," Rice tweeted in May 2021. She then attached a tweet from Tamisha Iman from Rupaul's Drag Race that stated, "The only All Star that I'm interested in has scrambled eggs, cheese, grits, bacon — or sausage — on the side, and it comes with waffles."
Check out Showbiz Cheat Sheet on Facebook!