'The Challenge': The Most Ridiculous Fights Over 37 Seasons
The Challenge has given fans a lot of fights over the past 20+ years. Some were legit altercations with some substance behind them that ended in people going home.
But others have been rooted in nonsense and have left fans questioning why they watch the show in the first place. Here are the most ridiculous fights The Challenge has seen over 37 seasons.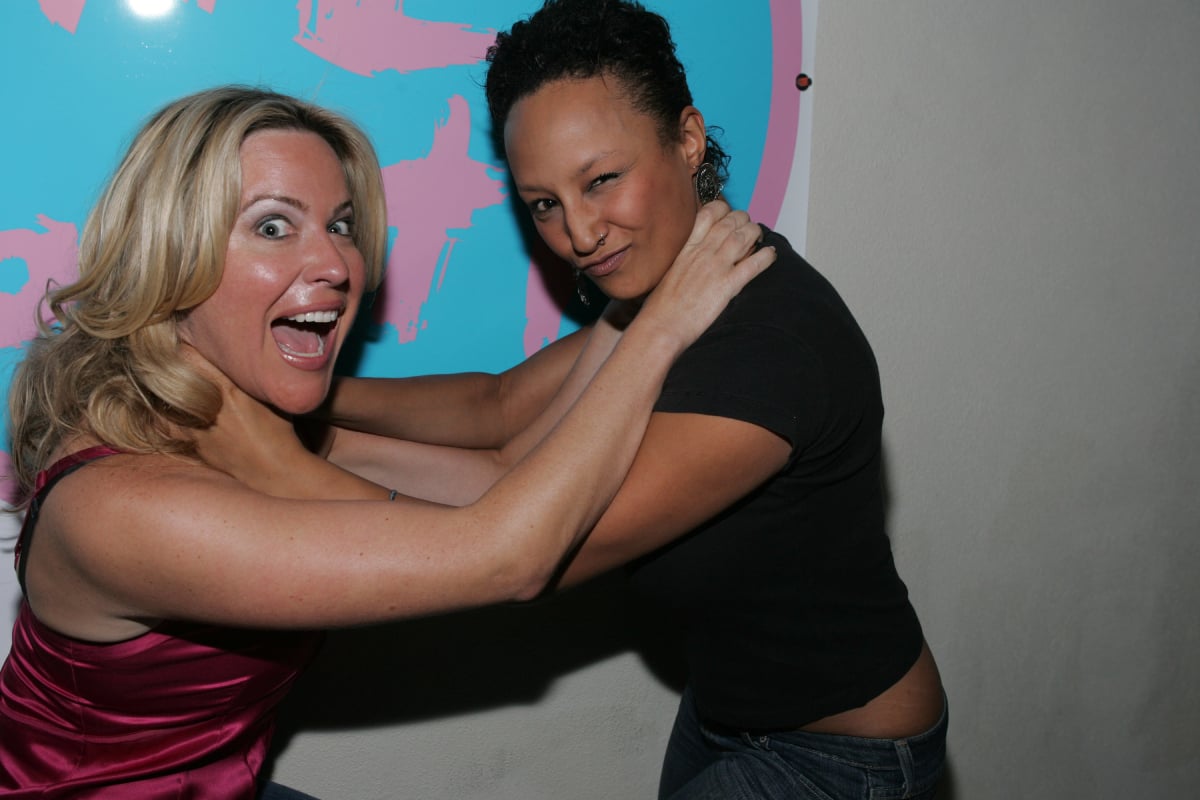 'The Challenge XXX: Dirty 30' — Johnny 'Bananas' Devenanzio and Tony Raines
The Challenge GOAT Johnny "Bananas" Devenanzio loves dumb pranks. But things went a bit too far during the Dirty 30 season when he put feathers on Tony Raines' head while he slept. Tony got mad at Bananas, saying he embarrassed him. But that was exactly the point of the prank. Tony eventually calmed down and admitted the prank was funny.
Ultimately, it was a harmless and pointless interaction. It was also a repeat of a prank that Bananas pulled years earlier on The Ruins when Derrick Kosinski was the victim. Evan Starkman defended Derrick in that case, asking Bananas, "Who brings feathers to Thailand? What are you? A drag queen?"
'The Challenge 18: The Ruins' — Katie Doyle and Evan Starkman
Speaking of Evan and The Ruins season, we can't have a ridiculous fights list without mentioning the absurd plunger incident. Either Evan or Kenny Santucci put a plunger in Katie Doyle's bed, and they tried to blame it on the Challenger team.
Everyone knew that Evan and Kenny were to blame, and the incident had Sarah Rice laughing. This resulted in Katie freaking out on Sarah while banging that plunger around.
'The Challenge 27: Battle of the Bloodlines' — Brianna Julig and Jenna Compono
This season saw Challenge vets compete with and against their relatives, including Jenna Compono and her cousin Brianna Julig. The duo fought when Brianna was considering quitting the show and Jenna didn't want to leave.
Jenna got personal with the insults against her family member, stating that Brianna only had a job at the bakery because her dad owns it. Jenna also claimed that Brianna was dating her boyfriend because he bought her ice cream. As the cousins cried and screamed at each other, everyone else couldn't help but laugh.
'The Challenge 31: Vendettas' — Brad Fiorenza and Marie Roda
In the incident known as "pizzagate," production treated everyone to pizza because the catering "was absolutely terrible." Brad Fiorenza wanted everyone to get their share of slices before anyone started diving in for seconds, causing an argument with Marie Roda.
Things got ridiculous, though, when Marie threw a pizza on top of Brad and Britni Thornton during their sexy time and asked if they wanted a "pizza me." The cringeworthy incident probably ruined the chances of the cast ever getting pizza again.
"Britni was a good sport and actually thanked me," Marie told the Allan Aguirre blog. "She loves sex and pizza, so receiving both was great for her. … I think anyone with a brain could see that Brad overreacted, especially since numerous cast members commented on his psych throughout the episode."
'The Challenge 32: Final Reckoning' — Cory Wharton and Tony Raines
One season after "pizzagate," there was the even more ridiculous "pastagate." During Final Reckoning, the contestants were in the bus and on their way back to the house when Cory Wharton sat down and crushed his leftover pasta.
"A guy shows you some pasta that just got sat on: 'Oh, OK, let's just get rid of it,'" Tony recalls.
But according to Cory, Tony just grabbed his pasta "out of nowhere," resulting in a huge argument between grown men over some noodles.
"We're on our way back to the house and out of nowhere, Tony grabs my pasta and just throws it out the window," Cory claimed. "And then he kinda laughed, and I just felt like he was trying to embarrass me."
The ridiculous fight took a serious turn when Cory body-slammed Tony to the ground. The move resulted in Cory being sent home.
'Spies, Lies, & Allies' — Josh Martinez and Ashley 'Millionaire' Mitchell
Fans haven't seen this one yet, but they will when season 37 — tentatively titled Spies, Lies, and Allies — airs later this year. According to Instagram account thechallengeseason36, two-time winner Ashley "Millionaire" Mitchell has been unable to reach the final for the second straight season after she was reportedly disqualified due to an argument with cast mate Josh Martinez.
There are no details about what went down between Ashley and Josh. However, contestants have been DQ'd and sent home in the past due to physically attacking a cast mate, inappropriate remarks, and threats.
The spoiler account also alleged that Josh got into an argument with fellow Big Brother star Fessy Shafaat. This apparently resulted in Fessy being DQ'd and sent home, and fans can't wait to see why.
The Challenge: Spies, Lies, and Allies will premiere in late 2021 on MTV.
RELATED: 'The Challenge': CT Tamburello Compares His Rivalry With Johnny Bananas to 'Competing for the Last Piece of Pizza'