'The Challenge': Theo Campbell on Who He Wants To Face in Elimination When He Returns
The Challenge star Theo Campbell seemed poised to become a longstanding player in the franchise. However, he stepped away from the franchise following a freak accident. The U.K. based athlete still keeps up with the show and named who he wants to face in elimination when he returns.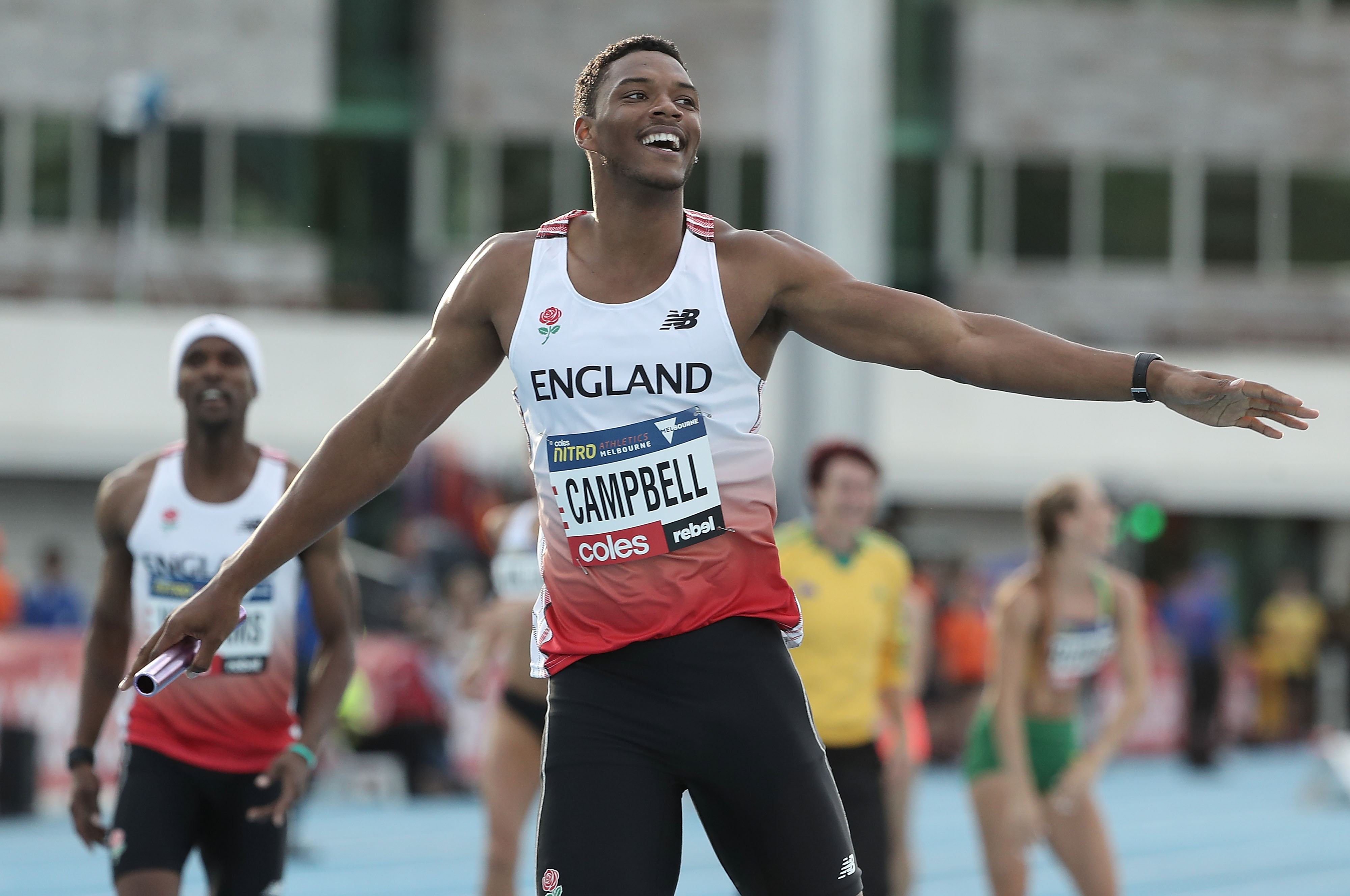 Theo Campbell finished second as a rookie on 'The Challenge'
Former U.K. track star Theo Campbell appeared on reality television seeking a romantic connection on Love Island in 2017. Although he left without a relationship, he developed a large social media following.
MTV then cast him for the 33rd season of its long-running competition series The Challenge: War of the Worlds. He partnered with one of the strongest female veterans, Cara Maria Sorbello, and they went on to win four daily missions as a team.
Campbell also won a challenge by himself. The rookie then eliminated his partner's ex Kyle Christie before moving on to the finals, where he ultimately placed second, winning $200,000.
He returned for the next season, War of the Worlds 2, and won three eliminations. However, multi-season champ Jordan Wiseley sent him packing before he had a chance to compete in the finals.
Campbell on a break from 'The Challenge' following an eye injury
Shortly after he finished filming War of the Worlds 2, the former track star got hit in the face by a champagne cork while partying. The incident split his right eye, requiring two surgeries to repair it.
Even so, the athlete lost vision in the eye. He still planned on competing in the following season, Total Madness, as he claimed he filled out the necessary paperwork.
However, the athlete says his doctor encouraged him to sit out to allow time for his eye to heal. After the track star failed to return for the following season, Double Agents, he gave an update on his eye.
Campbell explained he still has seven stitches remaining but hasn't "totally" lost all vision. More than a year after the surgery, the one-time finalist admitted he'd likely be "partially blind for life."
Campbell names who he wants to face in elimination
In an Instagram question and answer, a follower asked Campbell who he wanted to go against in an elimination. The former track star answered, "Fessy [Shafaat] or Rogan [O'Connor] because they got a little too big for their boots," with Stormzy's "Big For Your Boots" playing.
Two-time competitor Fessy Shafaat is currently undefeated in eliminations by sending home Wiseley in Total Madness and recently dominating Nelson Thomas in a Hall Brawl. After his win, he claimed no one could beat him in a physical elimination.
Three-time competitor Rogan O'Connor has also never lost an elimination, sending home Thomas and Jay Starrett. Several fans would love to see Campbell return and face named competitors as they think it would be a good performance.
Other followers noted they wanted to see the former track star return as they believe he could've been a multi-season champion. However, Campbell recently welcomed his first son into the world, possibly lengthening his break. The Challenge 36 airs Wednesdays at 8/7 Central on MTV.