'The Challenge' Star Theo Campbell Welcomes First Child; Who Is the Mother?
The Challenge star Theo Campbell shocked his co-stars and followers when he unexpectedly revealed he welcomed his first child. Who is the mother of his son, and are they dating?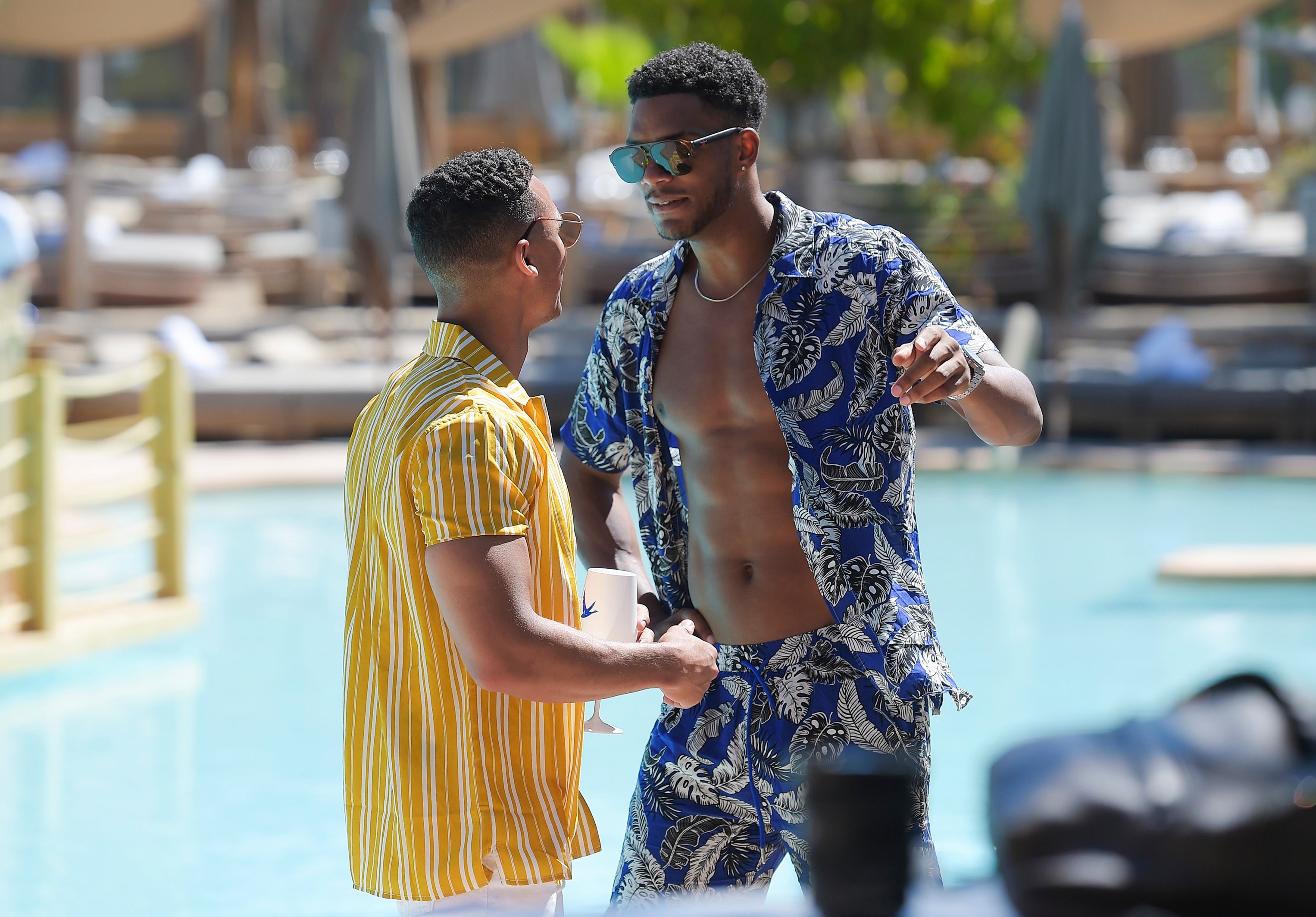 Theo Campbell made it to 'The Challenge' finals as a rookie
Former track star Theo Campbell made his reality television debut seeking a connection on the U.K. dating series Love Island in 2017.
Although he didn't find a relationship, he gained a large following, and MTV tapped him to join their long-running competition series, The Challenge, for its 33rd season, War of the Worlds.
Partnered with veteran Cara Maria Sorbello, the pair won four daily missions, with him winning one by himself. He then defeated his partner's ex, Kyle Christie, and moved on to the finals, where he placed second, winning $200,000.
The finalist returned for War of the Worlds 2, where he won an impressive three eliminations. However, the multi-season champ Jordan Wiseley took him out shortly before the finals. 
Campbell lost vision in one eye after a freak accident
A month after he finished filming War of the Worlds 2, in Aug. 2019, the track star revealed he got hit by a champagne cork, splitting his right eye. Although he explained he underwent two surgeries to repair it, he still lost his vision in the eye.
Campbell wanted to return for the following season, Total Madness, and completed the necessary paperwork to compete on the show before his doctor advised him to sit it out.
After missing another season, Double Agents, the track star gave an update on his eye, explaining he is still "legally blind" and had seven out of 14 stitches remaining. A fan asked if he completely lost all his vision in the eye, and Campbell answered, "not totally."
More than a year after the surgery, The Challenge star posted an Instagram photo of his eye and revealed he'll likely be "partially blind for life."
Campbell welcomed first child with ex-girlfriend Sapphire Yhnell
A couple of months following the most recent update, in Feb. 2021, Campbell announced he welcomed a son, Aries, into the world on social media.
He posted a picture of himself carrying his baby boy out of the hospital, calling his child "my replacement" and "mini-me." In the caption, the track star expressed the "joy" he felt meeting the baby for the first time and congratulated his son's mother.
Initially, fans didn't know who mothered the child as Campbell is seemingly single and hasn't recently posted a woman on his Instagram account.
However, internet sleuths unearthed her as social media influencer with over 50,000 followers, Sapphire Yhnell. She announced the pregnancy in a Sept. 2020 Instagram video to Jhene Aiko's "Magic Hour." The two-minute clip included pictures of her baby bump and friends' reactions when she revealed the news.
Yhnell also explained she dealt with HG, or hyperemesis gravidarum, a condition that causes extreme nausea in pregnant women. In a saved story, the social media influencer showed an ultrasound, noting the unborn baby had "lanky legs" like his father.
However, she didn't include Campbell in any of the pictures, leading fans to believe the two are not together. Yhnell has a five-year-old son from a previous relationship who seemed excited about becoming an older brother. The Challenge 36 airs Wednesdays at 8/7 Central on MTV.