'The Challenge' Legend Tina Barta Says She Doesn't 'Regret' Punching Beth Stolarczyk
Road Rules star Tina Barta made it to two consecutive finals in The Challenge with the momentum to eventually become a champion. However, she didn't return as a featured competitor after an infamous punch resulted in her early elimination from The Duel. Immediately following the physical altercation, Barta noted she felt hitting her castmate was worth the ejection, even though many fans disagreed. Over 15 years later, the reality star still stands by her choice, claiming she still doesn't "regret" in a recent tweet.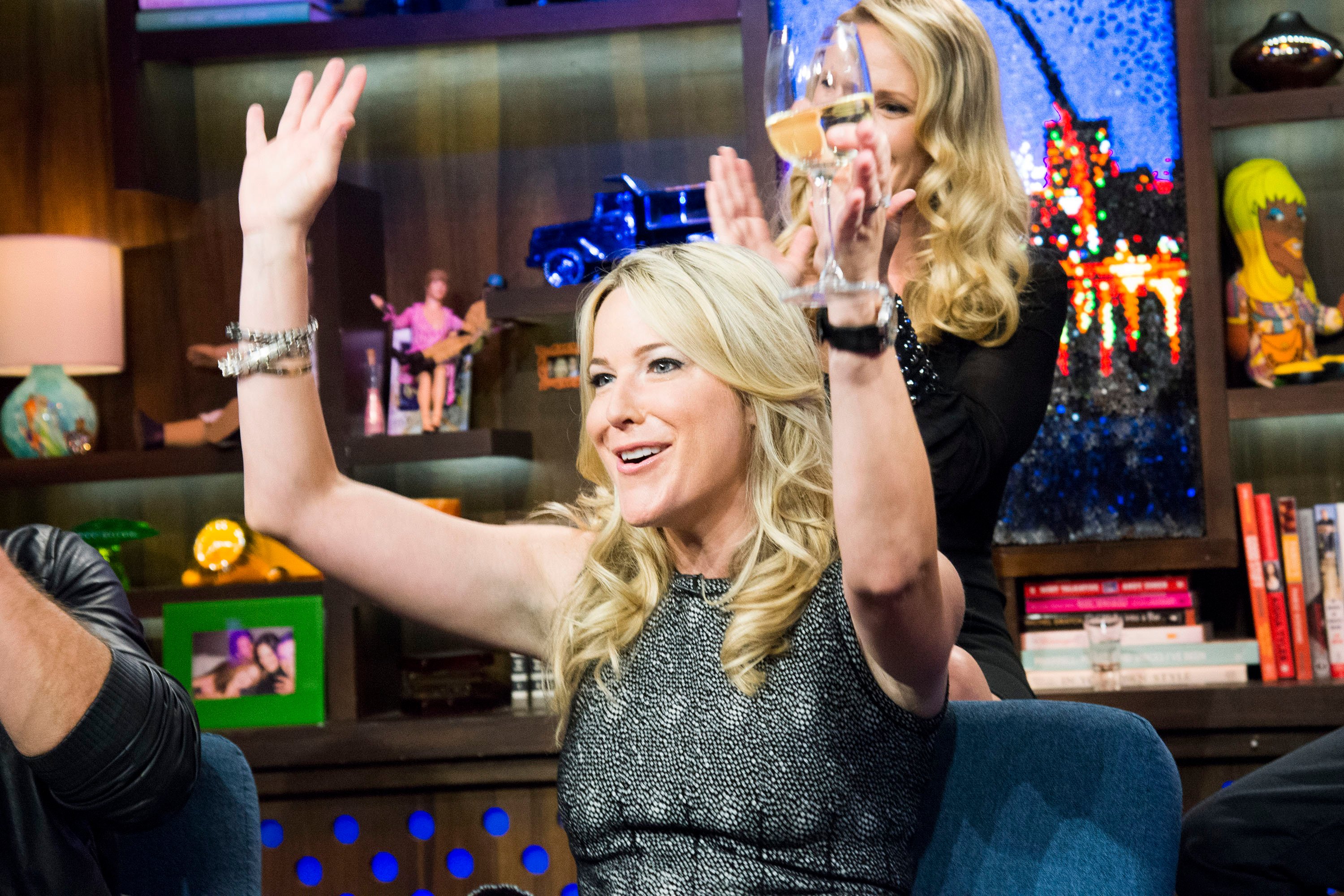 Tina Barta is a two-time finalist on 'The Challenge'
Nebraska native Tina Barta (Bridges) debuted on Road Rules: South Pacific (2003), where she became known as a replacement who complained too much.
She then competed briefly as a rookie on The Challenge: The Gauntlet (2003) before returning for Battle of the Sexes 2 (2004), where she proved her physical prowess. However, she was eliminated shortly before the finals.
RELATED: 'The Challenge': Beth Stolarczyk Says She Quit 'Gauntlet 2' Because Aneesa Ferreira 'Bullied' Her
Barta returned for The Inferno 2 (2005), where she competed for the grand prize. Even though she didn't win, she took home $10,000 from her team bank account.
The reality star had her best performance in Fresh Meat (2006) alongside partner Kenny Santucci, and they finished second, winning $15,000. 
Barta was disqualified from 'The Duel' for punching Beth Stolarczyk
Following her two final appearances, Barta last appeared in The Duel (2006) as a featured competitor. Her time on the show was short-lived as she was disqualified following a couple of episodes after getting into a physical altercation with Real World's Beth Stolarcyzk.
After the late Diem Brown's inspiring moment when she removed her wig, Barta and Stolarczyk got into a heated exchange, seemingly over nothing. Stolarczyk then claimed Barta "charged" her, so she approached the Road Rules star and told her not to bump into her again.
The Nebraska native commanded Stolarczyk to walk away from her and punched her in the face when the Real World alum challenged her, resulting in her immediate removal.
At the time, Barta insisted she didn't regret her decision and considered punching her teammate worth losing out on another shot at the grand prize. 
She recently claimed she didn't 'regret' it
Over 15 years later, the reality star still stands by her decision. Responding to a fan who praised Barta for getting physical and doing "what everyone wanted to do," the Nebraska native noted in a July 2021 tweet, "I still don't regret that s**t."
Even though she admitted she should've "handled my frustration in a healthier and more mature way," Barta claimed she still enjoyed the way it felt.
RELATED: 'The Challenge': Beth Stolarczyk Said She's 'Happy' a Fan-Favorite Couldn't Return for 'All Stars' Due to COVID
Stolarczyk, who recently appeared on spinoff All-Stars, threw shots at Barta during an episode of Challenge Mania Podcast. She implied the Road Rules star also had a spot in the OG series but couldn't return because she caught COVID-19. Stolarczyk said she was "happy" Barta caught the virus and called it "karma."
Reports and spoilers initially indicated the two-time finalist might compete in the second season, but it's currently unknown if she'll ever return to the reality competition series. The Challenge 37: Spies, Lies, and Allies premieres on Aug. 11 on MTV.