'The Challenge': Who Are the Top 5 Highest Paid Cast Members?
The Challenge, a competitive spinoff of The Real World and Road Rules, has aired yearly since 1998. Throughout its 20 years, hundreds of contestants have competed on the show for large cash prizes. Which five Challengers have earned the most?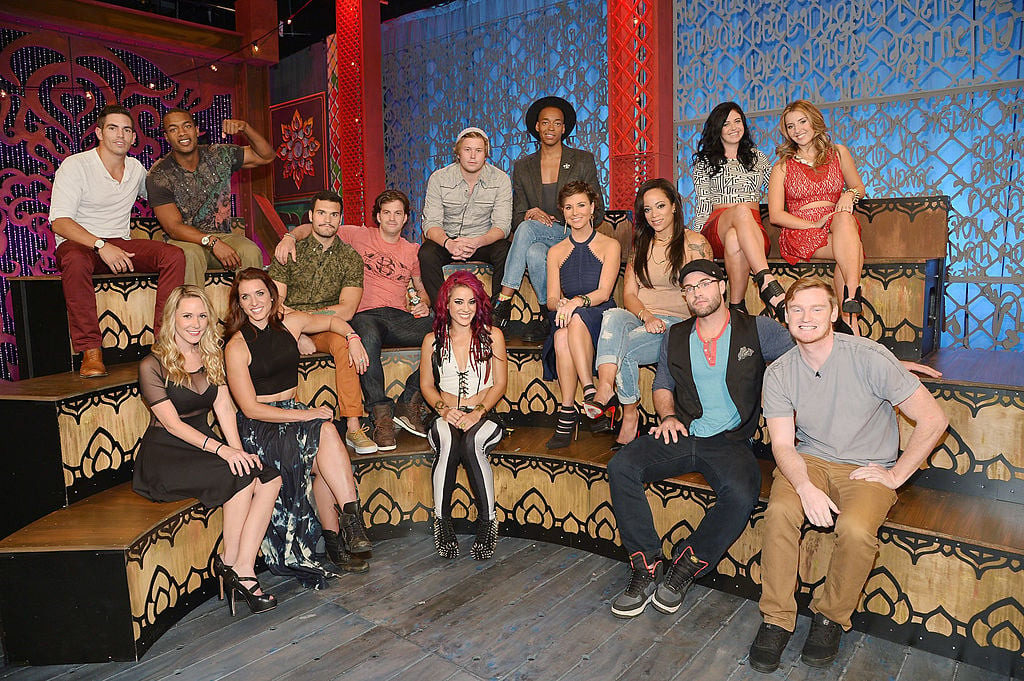 Cara Maria Sorbello (14 seasons, 2 wins)
10 years ago, then 24-year-old Cara Maria Sorbello made her reality television debut on The Challenge: Fresh Meat II as Darrell Taylor's partner. They were eliminated first, and Cara Maria worked on her weaknesses before returning to Cutthroat, where she made the finals, earning $20,000.
Cara Maria came back for the following season, Rivals, alongside Laurel Stucky, and they placed second, winning a total of $26,000. She missed the finals for the next two seasons before placing second in Rivals II with Heather Cooke, receiving $17,500.
The horse lover barely missed the finals in Free Agents due to a hand injury. However, she returned for Battle of the Bloodlines and won her first season alongside her cousin, Jamie Banks, taking home a whopping $125,000.
In XXX: Dirty 30, the Montana-native placed second and earned $35,000 before winning Vendettas, where she walked away with $378,750. Cara Maria then made it to the finals three times in a row but never placed high enough to earn the cash prize.
She has earned $602,250 throughout her 10-year Challenge career. The horse lover also raised $55,000 for ASPCA when she won spinoff Champs vs. Pros alongside Darrell Taylor.
Johnny 'Bananas' Devenanzio (20 seasons, 6 wins)
In 2006, the Real World: Key West star made his Challenge debut on The Duel, where he was eliminated first. He then came back for The Inferno 3 as part of Team Good Guys and made it to the finals, earning $10,000 from his team's bank account.
Bananas won The Island, earning $75,000, as well as following season, The Ruins, where he took home a total of $52,970. After losing Cutthroat on Team Blue, he returned for Rivals alongside nemesis Tyler Duckworth, and they won, with Bananas taking home a total of $52,000.
He also won Battle of the Exes with former fling Camila Nakagawa, earning $76,250. Bananas came back for Rivals II partnered with Frank Sweeney and placed second, receiving $17,500. He then returned for Free Agents and won the season, taking home $125,000.
Johnny Bananas also won Rivals III alongside Sarah Rice and collected the entire $275,000 cash prize he infamously kept for himself as well as $1,000 he won from the "Up All Night" challenge.
The popular Challenger has earned a whopping total of $684,720 throughout his 15-year career and raised $50,000 for the Special Olympics with his earnings from Champs vs. Stars (2017).
Turabi 'Turbo' Çamkıran (2 seasons, 1 win)
The two-time Survivor champ and MMA fighter made his Challenge debut in 2019 for War of the Worlds. He initially chose to partner with Nany González, and they won three daily challenges.
Turbo also won a daily by himself before winning another with rookie Natalie "Ninja" Duran. He then completed what many, including host TJ Lavin, deemed as the "hardest finals ever," and took home an unprecedented $750,000.
Turbo returned for the following season, looking to repeat his success, but he was disqualified after attempting to fight a member of the production crew.
Jordan Wiseley (6 seasons, 3 wins)
Then 23-year-old Real World: Portland star Jordan Wiseley competed as a rookie on Rivals II alongside former roommate Marlon Williams. The two placed third, and he earned a total of $7,500.
After Bananas sent him home reasonably early in Free Agents, the Oklahoma-native won three back-to-back seasons. He won $125,000 from Battle of the Exes II, an incredible sum of $450,000 from Dirty 30, and $250,000 from War of the Worlds II.
The competitor has earned a total of $833,000 throughout his six seasons, a record for the most money won by a male.
Ashley Mitchell (7 seasons, 2 wins)
After moving out of the Real World: Ex-Plosion house in the fourth episode, California-native Ashley Mitchell returned to reality television to compete on Rivals III.
She barely missed the finals, but returned for Invasion of the Champions and won, receiving a total of $121,250. She came back for Dirty 30 but quit the competition after the airline lost her luggage and due to exhaustion as she recently filmed Champs vs. Pros.
A year later, the Real World star returned for Final Reckoning and won the season with partner Hunter Barfield. However, she chose not to split the $1 million cash prize with him due to the way he spoke to her throughout the season.
After going home first the following season, she returned for War of the Worlds 2 and made the finals, but didn't earn any money. With a grand total of $1,121,250, the California-native holds the record for the most money won by a female Challenger.
The Challenge airs Wednesdays at 8 p.m. EST on MTV.