'The Challenge': Tori Deal Admits She Betrayed Devin Walker for Her 'Boo' Emanuel Neagu — 'You Deserved a Better Friend'
ARTICLE HIGHLIGHTS
In the penulimate episode of season 37 of The Challenge, Tori Deal dominated her elimination.
Then her "boo" Emanuel Neagu chose her friend Devin Walker to compete against in the men's elimination round.
Tori seemed to be unable to stop herself from helping Emanuel — betraying her friend Devin.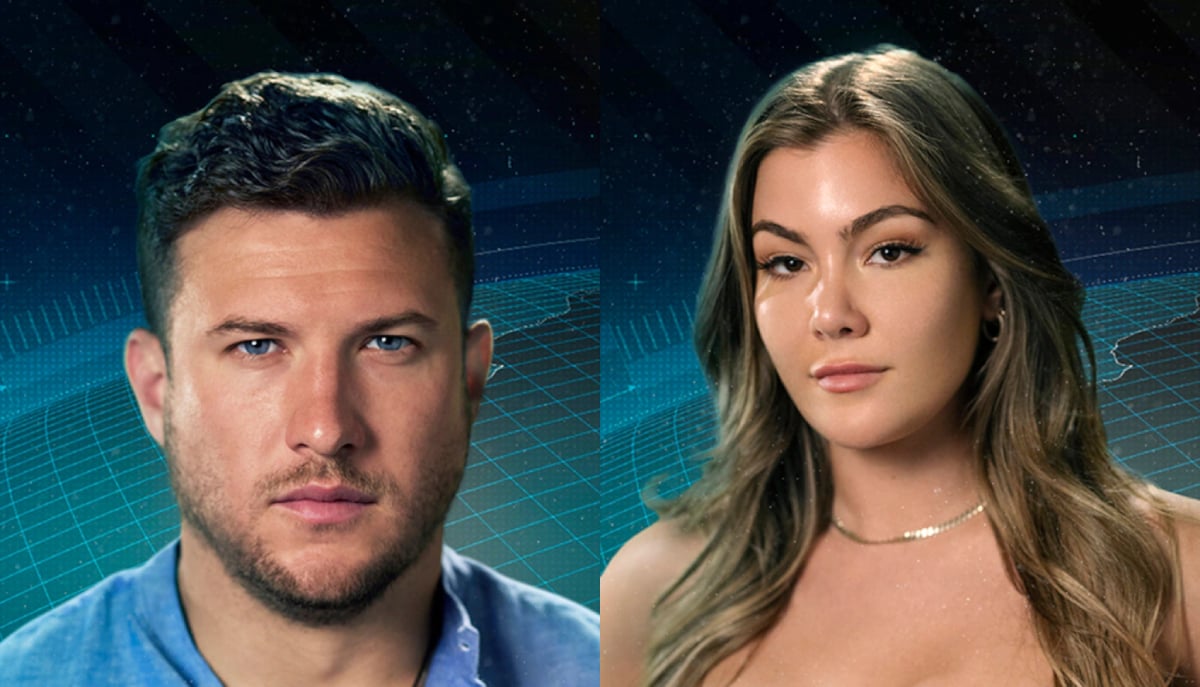 The Challenge star Tori Deal admits she messed up during the "Night of Eliminations" on Spies, Lies, and Allies. During season 37's penultimate episode, the vet betrayed her closest friend in the house — Devin Walker — in favor of her "boo" Emanuel Neagu. After the episode aired, Tori acknowledged that Devin "deserved a better friend."
'The Challenge' star dominated her elimination
The December 8 episode of The Challenge: Spies, Lies, and Allies began with host TJ Lavin's "Night of Eliminations." Which he teased in the cliffhanger the previous week.
The first matchup in the Lair was between Amanda Garcia — who was voted in by her castmates —  and Tori, who Amanda called out to face her. In their physical elimination matchup, Tori completely dominated her opponent.
RELATED: 'The Challenge': Season 37 Is Not the First Time Tori Deal Has Reportedly Found Romance on the MTV Hit
Next up was the men's elimination. And the house voted in the remaining rookie — Survivor Romania alum Emanuel Neagu. Hoping it would be another physical matchup, Emanuel chose to face Devin. But after he made his choice, Lavin revealed that their elimination challenge would be a series of three puzzles.
Tori Deal tried to help Emanuel Neagu complete his puzzles
Throughout season 37, fans have witnessed a showmance between Tori and Emanuel. And this relationship ended up affecting the game in the "Night of Eliminations." Tori says it wasn't easy watching a matchup between her closest friend in the house, Devin, and the man she's made a romantic connection with, Emanuel.
RELATED: 'The Challenge': Tori Deal Reveals How She Really Felt About TJ's Latest Twist — 'I Honestly Felt Like I Was In the 'Hunger Games"
The Challenge rookie finished the first puzzle faster than Devin. But he started to struggle with the second, allowing Devin to pull ahead. That's when Tori decided to call out the solution to Emanuel's puzzle, which shocked her co-stars. Devin did end up winning the elimination challenge, but barely.
'The Challenge' vet admitted she betrayed Devin Walker
After the episode aired on MTV, Tori took to social media and admitted that she betrayed her friend. On her Instagram Story, The Official Challenge Podcast host wrote that watching the "Night of Eliminations" episode wasn't easy.
"It was incredibly hard to watch this elimination and I let my emotions get the best of me. Even though I care deeply about Emanuel and clearly wanted him in the game, I should never have interjected in this elimination. Although I did ball my eyes out when you went home," Tori wrote.
Tori Deal says Devin Walker deserved better
In a second slide, Tori directly told Devin, "You deserved a better friend tonight. The grace that you've shown me, and how quickly you forgave me speaks volumes to your character. Thank you for seeing the best in me during my worst moments. I know you're over my apologies, but you deserve a public one."
Tori admitted to her co-star that her actions in the episode "tested their friendship" and she appreciates that he still sees the best in her.
"Everyone deserves a friend like you," Tori wrote, before telling Devin that she's happy with where their friendship is today.
Is Tori Deal in a relationship with her 'The Challenge' co-star?
While it's clear that something was going on between Tori and Emanuel during filming, fans want to know if they are in a relationship now that the season is over.
Neither one has confirmed they are an item. But the duo has been quite flirty on social media, and Tori has publicly referred to Emanuel as her "love bug." Tori also revealed on The Official Challenge Podcast that she and Emanuel "talk all the time."
RELATED: 'The Challenge': Has Tori Deal Found Romance on Season 37?
Maybe, fans will get more clarity on the relationship when the season ends. Which will be soon because the season finale of The Challenge: Spies, Lies, and Allies airs Wednesday, December 15 on MTV.