'The Challenge': Tori Deal Admits It 'Felt Nice' Filming 'Double Agents' Without Jordan Wiseley
The Challenge stars Tori Deal and Jordan Wiseley recently announced that they have decided to end their engagement. After Jordan popped the question on the MTV reality series last year, the couple is going their separate ways.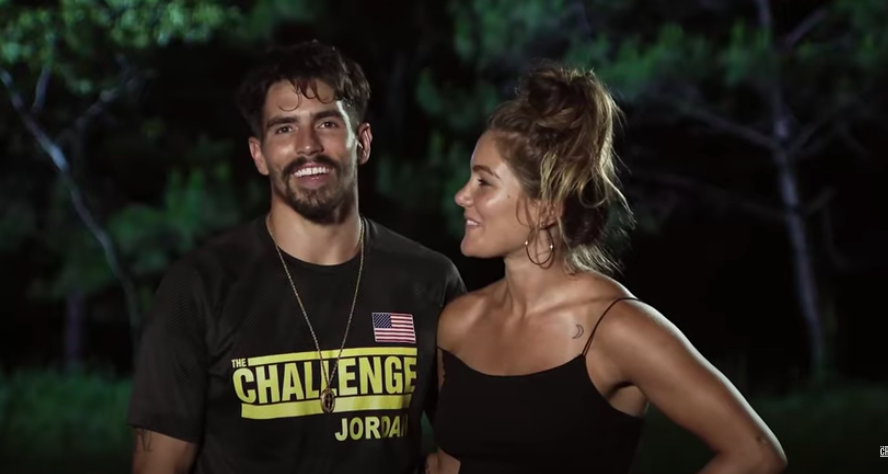 In a new interview, Tori makes it clear that the breakup was mutual and amicable. However, she admits that it "felt nice" to film Double Agents without her ex.
The fan-favorite couple met on 'The Challenge'
As Screen Rant notes, Jordan and Tori were a standout couple on the popular MTV reality competition series. Before meeting on The Challenge, they both were reality TV veterans. In 2013, Jordan appeared on The Real Word: Portland. Meanwhile, Tori searched for her perfect match in Are You The One?.
While The Challenge has spawned many couples over the years, Jordan and Tori were the only ones to get engaged on the air. They were known as fierce competitors, but they never let the show and the competition harm their relationship. They even had plans to get married in a private ceremony away from MTV cameras.
Unfortunately, something went wrong. Jordan said in his post that he and Tori "weren't able to escape the pressures that come with being in a very public relationship."
"Despite any rumors that have been started, our separation is not because of any bs 'scandal,'" he told his fans on Instagram. "We are just two people who love each other deeply but are both battling with our own struggles and happiness."
In her announcement, Tori wrote, "Even though Jordan and I are going to be moving forward in separate ways, our love, support, and connection with one another only grows stronger and deeper."
Tori Deal says that she and Jordan Wiseley are on 'the same page' after split
Tori acknowledged that she was "really happy" about the fact that she and Jordan are on the same page after their breakup. She admits it "would suck to have a really nasty breakup." Especially since they've created "a lot of years of love" together.
The New Jersey native addressed the fact that some people claimed she and Jordan faked their romance for MTV cameras. She says that people are going to say whatever they want to downplay what she and Jordan had.
Tori made it clear that the allegations their relationship was "fake" and they "only did it for TV" are "so false."
"Why the f**k would anybody put up with somebody else for three years for f***ing TV? That's just a bald-faced lie," Tori said.
'The Challenge' star admits it 'felt nice' to film this season without her ex
Before Tori and Jordan announced their breakup, she took the opportunity to compete on The Challenge: Double Agents without him. Tori told People magazine that the time she and Jordan were apart during filming gave her the chance to gain some perspective on their relationship.
"It's one of those interesting things when you take so much time apart from somebody, now you're not in their face and you don't have to think about what's wrong in front of them and then fight about it," Tori said. "You can really sit and reflect on it when you're away, and both him and I needed that."
She insists that having Jordan there "would have been fine." After all, they did compete in the previous two seasons together. But this time around, Tori confesses that it "felt nice" filming Double Agents without him.
The five-time competitor was able to reunite with her friend Aneesa Ferreira, and she says that she was "having way too much fun." After being quarantined all year, Tori explained that it was nice to be around people. She added that it "felt so good to give Aneesa a hug and not play the game and really just have a fun time."
The Challenge: Double Agents airs Wednesday nights on MTV.