'The Challenge': Tori Deal and Cara Maria Sorbello Might've Totally Squashed Their Feud
Cara Maria Sorbello notoriously doesn't get along with 'Challenge' competitors Tori Deal and Jordan Wiseley. But Deal and Sorbello may be over their feud.
We've been watching Cara Maria Sorbello compete on MTV's The Challenge for years. While she's known for being an incredible competitor and beast during physical eliminations, she notoriously hasn't gotten along well with many others. And during Season 34, War of the Worlds 2, her feud with fellow U.S. competitors Tori Deal and Jordan Wiseley came to a head.
Wiseley and Deal are engaged, and they've never been a fan of Sorbello's strategies and attitude. The couple spent the season working against Sorbello and her boyfriend, Paulie Calafiore. But it seems Deal and Sorbello may have mended fences, as Sorbello "liked" an important personal post Deal added to her Instagram.
Cara Maria Sorbello and Tori Deal's feud starts with Jordan Wiseley
Many Challenge viewers think Deal and Wiseley make the perfect couple. Unfortunately for Deal, her allegiance to Wiseley spells bad news for any relationship she hoped to maintain with Sorbello.
Sorbello and Wiseley notoriously haven't gotten along over the years. Their issues started when their clashing personalities met on Dirty XXX back in 2017. As Wiseley told HollywoodLife, "I trash talk and get in people's heads, but I think Cara gets very personal and that just really rubs me the wrong way."
According to Sorbello, she actually was willing to put aside her differences and work with Wiseley and Deal during War of the Worlds 2. But Wiseley and Deal didn't want to follow Sorbello and Calafiore's lead.
"We wanted to work with Tori and Jordan this whole time," Sorbello claimed on Behind the Challenge.
To that, Wiseley combatted with, "The thing was, you guys had a plan, a very extensive plan. And if we did not follow the plan, you gotta go."
Sorbello then confirmed, "If you're not working with us …."
Deal reacted negatively to Sorbello snubbing her engagement to Wiseley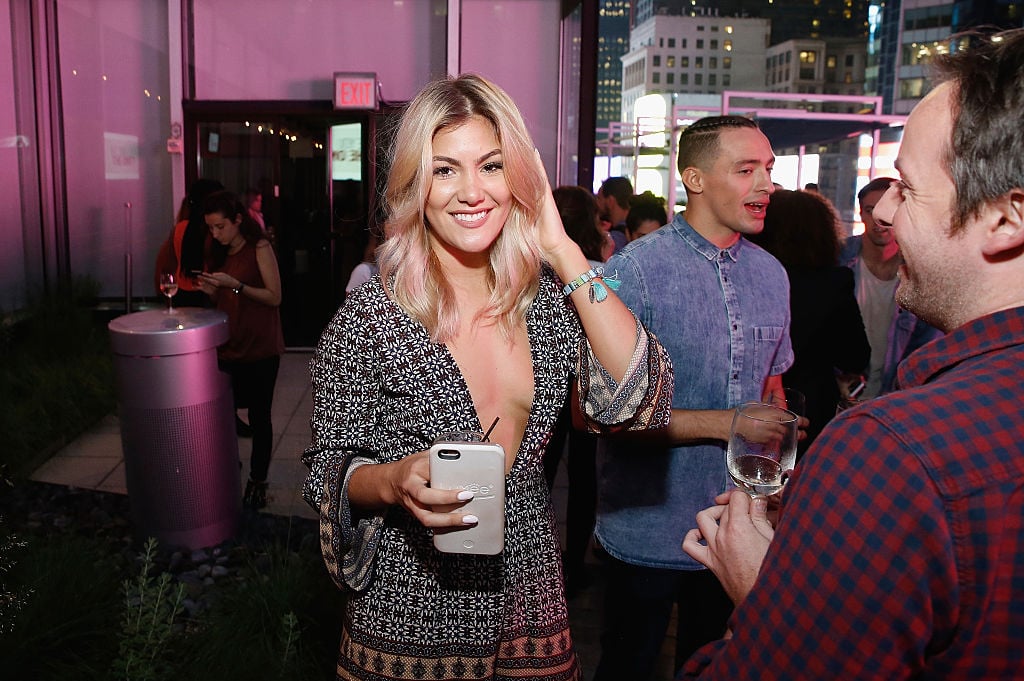 One of the biggest moments on War of the Worlds 2 was when Wiseley got down on one knee after winning an elimination. He asked Deal to marry him on the spot. And though she was shocked, she said yes.
Many other Challenge contestants who witnessed the events teared up at the sweet act of love. And even Calafiore thought the gesture was moving. But Sorbello made it known she wasn't impressed by Wiseley's proposal, and she made snide remarks about their fake love story to the cameras and to Calafiore, Inquisitr reminds us.
Deal and Wiseley took note of Sorbello's bad attitude, too. "I just feel like at some point in time, you put the game aside for real-life things," Deal said to MTV News. "I heard she was calling it fake. I would never discredit someone else's relationship or love, and I would celebrate them no matter what."
Have Sorbello and Deal fixed their feud?
It's clear Sorbello and Wiseley might never see eye to eye. And if they're competing on other Challenge seasons on the future, there's no doubt they won't be working together. But Sorbello and Deal may have come to an understanding. While Sorbello expressed her frustration with the engagement on the show, she later "liked" a post Deal added to her Instagram about her upcoming wedding.
"I feel so fortunate to be by your side when you do incredible things. I'm forever grateful to be the girl you chose to spend the rest of your days with," Deal wrote in her post caption.
Sorbello didn't appear to comment on the post. But the "like" might be enough of an indication that the relationship between her and the couple isn't as bad as it was once. Not only that, but Sorbello also commented jokingly on Deal's photo of herself she added on Feb. 24. And to that, Deal posted an emoji heart back.
We'll have to wait and see how these three get along on future seasons. Though we know it may be awhile before we see Sorbello return to the show.
Check out Showbiz Cheat Sheet on Facebook!