'The Challenge': Tori Deal Calls Hooking Up With 1 Co-Star Her Biggest Regret
The Challenge star Tori Deal made a splash as a rookie on Dirty 30 and found love with Jordan Wiseley. But the fan-favorite relationship didn't survive the pandemic, and now Tori is trying to move on.
In the wake of her split, Tori admits she's made some mistakes, and hooking up with a certain co-star is her "biggest regret."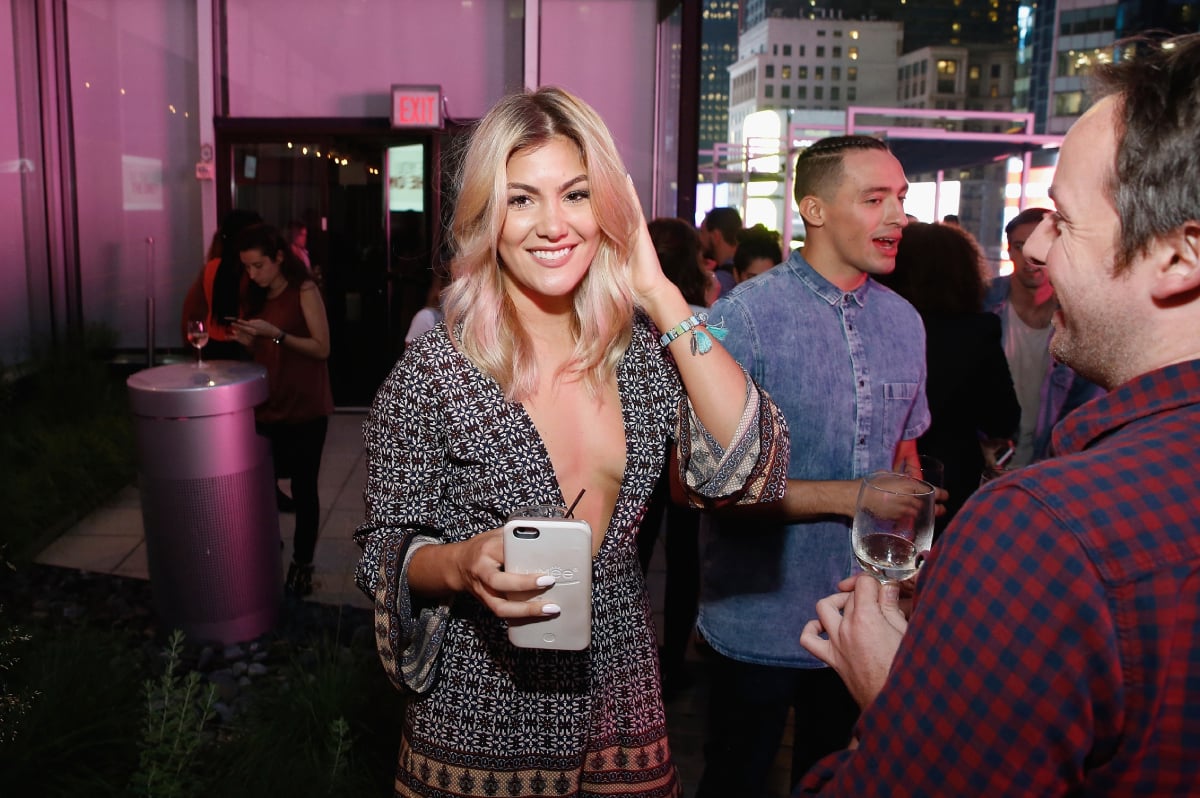 Tori Deal fell in love with Jordan Wiseley on 'The Challenge: Dirty 30'
Tori made the jump from Are You The One? to The Challenge: Dirty 30 with her then-boyfriend Derrick Henry. Tori immediately became one of the best rookies in Challenge history. But Derrick didn't have the same success. He was out by episode three, while Tori made it to the final with Jordan by her side.
Tori later confessed that she cheated on Derrick with Jordan, and she knew she was falling in love when they were flying to the Dirty 30 final. The duo started a relationship and things quickly got serious. Jordan popped the question during season 34 when they were filming War of the Worlds 2 in August 2019.
Tori Deal and Jordan Wiseley split in late 2020
Sadly, Tori and Jordan's relationship became strained during the pandemic when they were living together in Los Angeles. She says that after she was eliminated from The Challenge: Double Agents, they broke up. Tori announced the split on Instagram on Nov. 27, 2020.
"I thought I knew love when Jordan and I were together, but there is a different kind of love that two people feel when they decide it's time to experience life apart," she wrote. "Even though Jordan and I are going to be moving forward in separate ways, our love, support, and connection with one another only grows stronger and deeper."
'The Challenge' star regrets hooking up with Fessy Shafaat
While co-hosting MTV's Official Challenge Podcast with Aneesa Ferreira, Tori explained that the week she was eliminated from Double Agents was the same week that she and Jordan broke off their engagement. Which resulted in her and Fessy hooking up "for a second to see what was good."
She later told Us Weekly that hooking up with Fessy was her biggest reality TV regret, and she wishes MTV hadn't shown the Turks and Caicos vacation pics during the Double Agents reunion.
"I wish the Fessy thing didn't happen. That is the one thing," Tori revealed. "On the reunion, they aired pics of us at Turks and Caicos, and Fessy's my friend. But it just created so much more drama than needed to happen. That is the one thing that I wish I would have just, like, dealt with the breakup better. I wish I would have just not tried to rebound. And I wish I would have just, like, kept it moving. But, you live and you learn."
Tori cried after the 'Double Agents' reunion
The Challenge star made it clear that she didn't do anything wrong. She was just a single woman enjoying a vacation with an attractive, single man. But, she says that the hookup and showing the pics at the Double Agents reunion "just created so much drama." Ultimately, Tori and Fessy are friends, so the brief fling was pointless.
"It was probably my favorite reunion ever even though I had that one moment after the whole Fessy situation — nobody saw this — but I went back to my little room crying," Tori revealed on the podcast. "These things can be so stressful…It's heavy. Some of this stuff is heavy because it touches on bigger issues with my personal life."
'The Challenge: Spies, Lies, and Allies' was a good season to be single
During a recent episode of the Watch With Us podcast, Tori said she was ready to have fun going into season 37. After her split from Jordan and the hookup with Fessy, she says it was "a good season to show up single."
"I was going through a lot before I got there. So I just honestly wanted to look at this season and have an amazing time. So for there to be such a hot cast and then also such amazing competitors, it's really nice to get that balance."
New episodes of The Challenge: Spies, Lies, and Allies air Wednesdays on MTV.