'The Challenge': Tori Deal Says Camera Crew Encouraged Her to Start Fight With Fessy and Amber
Tori Deal told Amber Borzotra that Fessy Shafaat ate her pizza to "stir" the pot between the former allies during The Challenge 37 Episode 6. However, it turned into a bigger situation when she got Josh Martinez involved. After the episode, the veteran claimed the camera crew encouraged her to start the fight.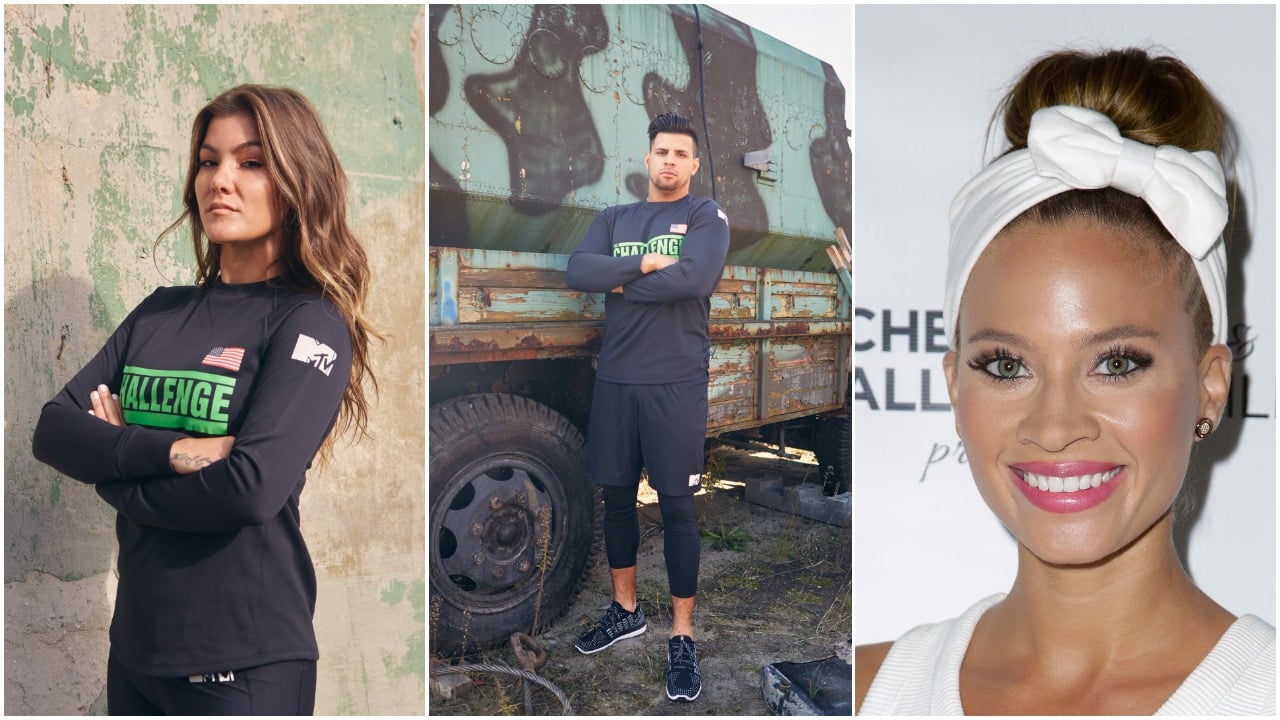 Amber Borzotra and Fessy Shafaat got into an argument over pizza during 'The Challenge 37'
Following a drunk night of partying, the players returned to their house, where several made pizza before bed. Amber Borzotra believed someone ate hers and became annoyed about it, a situation that Tori Deal and Cory Wharton noticed.
Wanting to "stir" the pot, Cory and Tori lied and told Amber that her ally-turned-rival, Fessy Shafaat, ate it. Therefore, Amber confronted the Big Brother star about it, but he initially refused to engage because he knew Tori and Cory tried to cause drama.
However, when Amber began talking about him blindsiding her into elimination a couple of weeks ago again, it took a turn. Apparently, the reigning champ frequently spoke about the situation, irritating a few players, namely Fessy's partner, rookie Esther Agunbiade, who reacted by throwing a drink on Amber.
Itching for more drama, Tori involved Josh Martinez as he and Fessy recently got into a heated exchange when he blindsided his partner. Josh and Fessy then got into a fight which ended with the latter pushing his former ally's head back, possibly resulting in a disqualification.
Tori Deal says the camera crew encouraged her to start the fight
During MTV's Official Challenge Podcast, which Tori hosts, she explained that she and Cory were bored and noticed Amber complaining about her pizza.
When Tori asked if she should tell the reigning champ that Fessy ate it, she claims the cameraman "nodded" their head, encouraging her to do so. According to Tori, if the camera crew wanting her to start drama signaled to her, they wanted a show.
Therefore, she told Amber that Fessy ate it, unknowingly beginning the fight. While Tori insisted she only wanted "drunk" fun, she recognized it blew up into something bigger and wished she hadn't involved Josh in the situation.
The veteran went on to say that dragging the Big Brother 19 champ into the argument, who is known to allow his emotions to take over, is her biggest regret of the season.
Fessy and Amber were already at odds because he blindsided her
Last season, Fessy and Amber were briefly partners until he threw himself into elimination to team up with close ally, Kaycee Clark, deeming it his best chance to win.
However, Kaycee got hurt during the finals, whereas Amber went on to win with veteran CT Tamburello. Following the show, Amber, who played alongside Josh, Fessy, and Kaycee in the Big Brother alliance, felt slighted because she thought she made moves for them but believes they turned on her.
Additionally, Amber watched the season back and saw conversations between Fessy and Kaycee about not prioritizing her, upsetting her. She also thought Fessy played a "messy" game because he lied to her about wanting to run the finals with her.
When she joined season 37, Fessy immediately thought she would turn on him, so he blindsided her into elimination, despite their alliance and veteran truce. The decision resulted in a heated blow-up between Josh and Fessy, who wanted to keep them together. The Challenge 37 airs Wednesdays at 8/7 Central on MTV.