'The Challenge': Tori Deal Said She Wants to Throw Her Fiancé, Jordan Wiseley, Into the Next Elimination
We've been keeping up with MTV's The Challenge for years, and some veteran players have attempted to win big money from the game for over a decade. While Jordan Wiseley and Tori Deal haven't been playing for as long as some other notable competitors like Johnny "Bananas" Devenanzio or Chris "C.T." Tamburello, they've proven to be a seriously tough power couple who are out to get the big money no matter what.
Now, it looks like Wiseley and Deal have to change up their strategy for Season 35, Total Madness. In order for competitors to move on to the final and win money, they have to win an elimination round against another competitor. And Deal has big plans for throwing Wiseley in next.
Tori Deal and Jordan Wiseley are looking to win 'Total Madness' together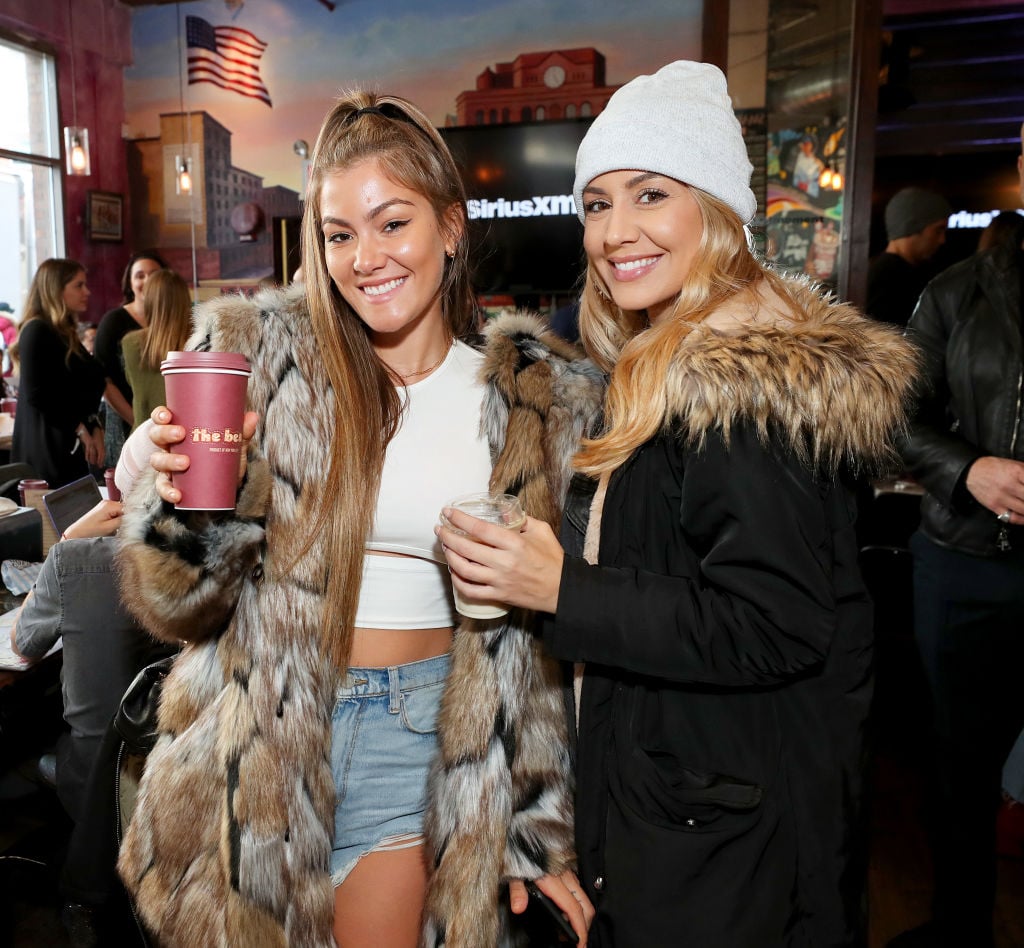 There have been plenty of couples to compete on The Challenge together — but it's Deal and Wiseley who appear the most rock-solid. They met when they both competed on Dirty XXX. Deal dated Derick Henry at the time, though when Henry went home early, she found comfort and guidance with Wiseley. By the end of the show, it was clear Deal was done with Henry and ready to move on to a romance with Wiseley.
Now, they're out for blood on Total Madness, too. While they both competed in the finale during War of the Worlds 2, only Wiseley brought home money. Deal was left on the beach when she failed to complete a puzzle in time.
It seems Deal and Wiseley's motivation for winning is to have the wedding of their dreams. Wiseley got down on one knee for Deal last season after winning an elimination challenge. While the proposal wasn't well-received from all competitors, it certainly showed how serious Wiseley and Deal are about each other.
Jay Starrett and Jenny West are in good standing to compete in a 'Challenge' final
Host T.J. Lavin told competitors at the beginning of Total Madness that this season was going to be the most difficult yet. And the competitors realized exactly what this meant after Jay Starrett defeated Asaf Goren. Starrett was able to achieve a red skull on his helmet, which signifies that he went into an elimination round and won — and it's also his ticket that allows him into the final.
During the second episode of the season, Jenny West found herself in the same position as Starrett. West is one of the strongest female competitors the show has ever seen, and she was pitted against Jenn Lee. West versus Lee proved to be a blowout, which many suspected. And, of course, this puts West in a good position to get to that final.
"They literally put the smallest girl in the house against the biggest girl in the house," Lee told Entertainment Weekly after her elimination. "It was a no-brainer that I was going to lose."
Deal wants to throw Wiseley into an elimination
Fans can't wait to see what's next for the show, as unlikely alliances are already forming, and relationships will be tested. And it seems Deal is cooking up an idea to throw her main man into an elimination round next.
"It's very important that either me or Jordan is in the tribunal, especially now that the tribunal can vote themselves into elimination," Deal told the cameras ahead of the next game amongst all the competitors. "I want to put Jordan versus Jay. I want to get Jordan his red skull and then get him locked in so that we can go to the final together."
This could spell trouble for Starrett, of course. But he noted in the video that he knows he's a "huge target," so he may anticipate being thrown into yet another elimination sooner rather than later.
Will Wiseley and Starrett battle it out? And if Wiseley gets that highly-coveted skull, will he return the favor for Deal? We'll have to wait and see.
Check out Showbiz Cheat Sheet on Facebook!