'The Challenge': Veronica Defends Sylvia and Kailah After They're Labeled as 'Mean Girls'
'The Challenge' champ Veronica Portillo defended her 'All Stars 3' allies Sylvia Elsrode and Kailah Casillas against 'mean girl' accusations in a recent tweet.
During The Challenge: All Stars, the majority alliance, The Treehouse, was formed, consisting of Veronica Portillo, Sylvia Elsrode, Kailah Casillas, and a few others. One fan criticized her move for aligning with "mean girls," but the three-time champ defended her allies in her responses.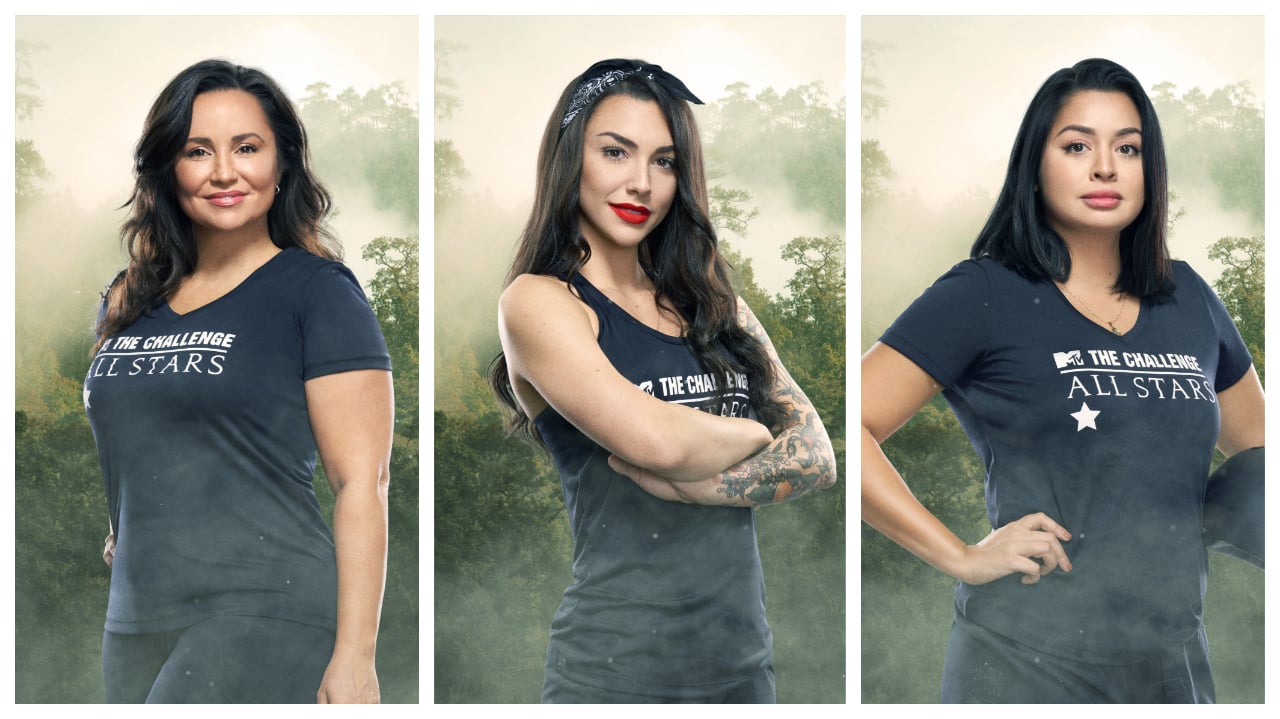 Veronica Portillo replied to a fan who claimed she 'gravitated' toward 'mean girls' during 'The Challenge: All Stars 3'
Following the premiere of The Challenge: All Stars Season 3 Episode 4, three-time champ Veronica Portillo tweeted her thoughts.
In one tweet, she acknowledged her dual interview with former rival Beth Stolarczyk. She claimed the final edit "cut out such good content," adding she wanted to see her expression when the new arrival first walked into the confessional room.
A fan replied to her tweet, claiming they believed Beth "had a point" regarding how others previously treated her while admitting she "also brought a lot of it on herself." However, they pointed out that the trio of her, Tina (Barta) Bridges, and Rachel Robinson "were a lot on one person."
Therefore, the viewer claimed it didn't surprise her to watch Veronica "gravitate" toward Kailah Casillas and Sylvia Elsrode in The Challenge: All Stars 3, who they classify as "mean girls." Veronica replied to the user, noting that she, Jemmye Caroll, Kailah, and Sylvia all spoke on the first night and decided they wanted to play together.
Veronica defended Sylvia Elsrode and Kailah Casillas against the 'mean girl' label
She also insisted that she "gravitated" toward the former finalists because they were roommates, already agreed to work together, had previous connections, and "actually enjoyed them."
Additionally, the returning champ defended her allies from "mean girl" accusations, claiming she's "sick of confident girls being labeled as b—–s" as well as "mean girls." She contended that Kendal (Sheppard) Darnell and KellyAnne Judd, who are on the out of the Treehouse alliance, have also "said equally negative things" about Sylvia and Kailah.
However, she thinks the two call themselves "victims of the mean girls" because "they have different vibes," adding, "it's BS." The follower fought back in their response, insisting the group talking about their co-stars behind their backs, poking fun at them, and mocking their voice "is mean girl behavior."
Veronica disagreed, claiming she believes "Beth is deserving of the things I currently say about her." She pointed out that her remarks only speak about her "character," not "appearance or age." The three-time champ closed with, "and no, I don't think talking about others you are living and playing a game with all while being on a reality competition show equals 'mean girl' behavior."
She, Kailah, and Sylvia are part of The Treehouse Alliance
During episode 3 of The Challenge: All Stars 3, the Treehouse Alliance is revealed to the audience. Consisting of Roni Chance, Derrick Kosinski, Kailah, Sylvia, Jemmye, Veronica, and Tina, their main rivals are Kendal and KellyAnne.
When Veronica lost a daily mission, her allies Kailah and Sylvia made The Authority and successfully threw Kendal into elimination.
However, due to Tina and Jemmye's disqualifications, they didn't have to compete. The group has made it clear they don't want to compete against KellyAnne or Kendal in the finals and are seemingly gunning for the ladies.
On the bottom, they feel as though the others are unfairly teaming on them and have labeled them as "mean girls." The Challenge: All Stars 3 airs Wednesdays on Paramount+.