'The Challenge': Is Veronica Portillo Returning for 'All Stars 3?'
Is three-time champ Veronica Portillo returning for 'The Challenge: All Stars 3?'
[SPOILER ALERT: Spoilers ahead for 'The Challenge: All Stars 3 cast.]
The Challenge heavy hitter and three-time champ Veronica Portillo broke the record for the most wins by a female in 2004. After 11 seasons, the 44-year-old has seemingly walked away from the community, last appearing in 2018's Final Reckoning. As the spinoff All Stars has primarily included familiar faces viewers haven't watched compete in years, many fans have wondered if Portillo will make an appearance. Is she returning for All Stars 3?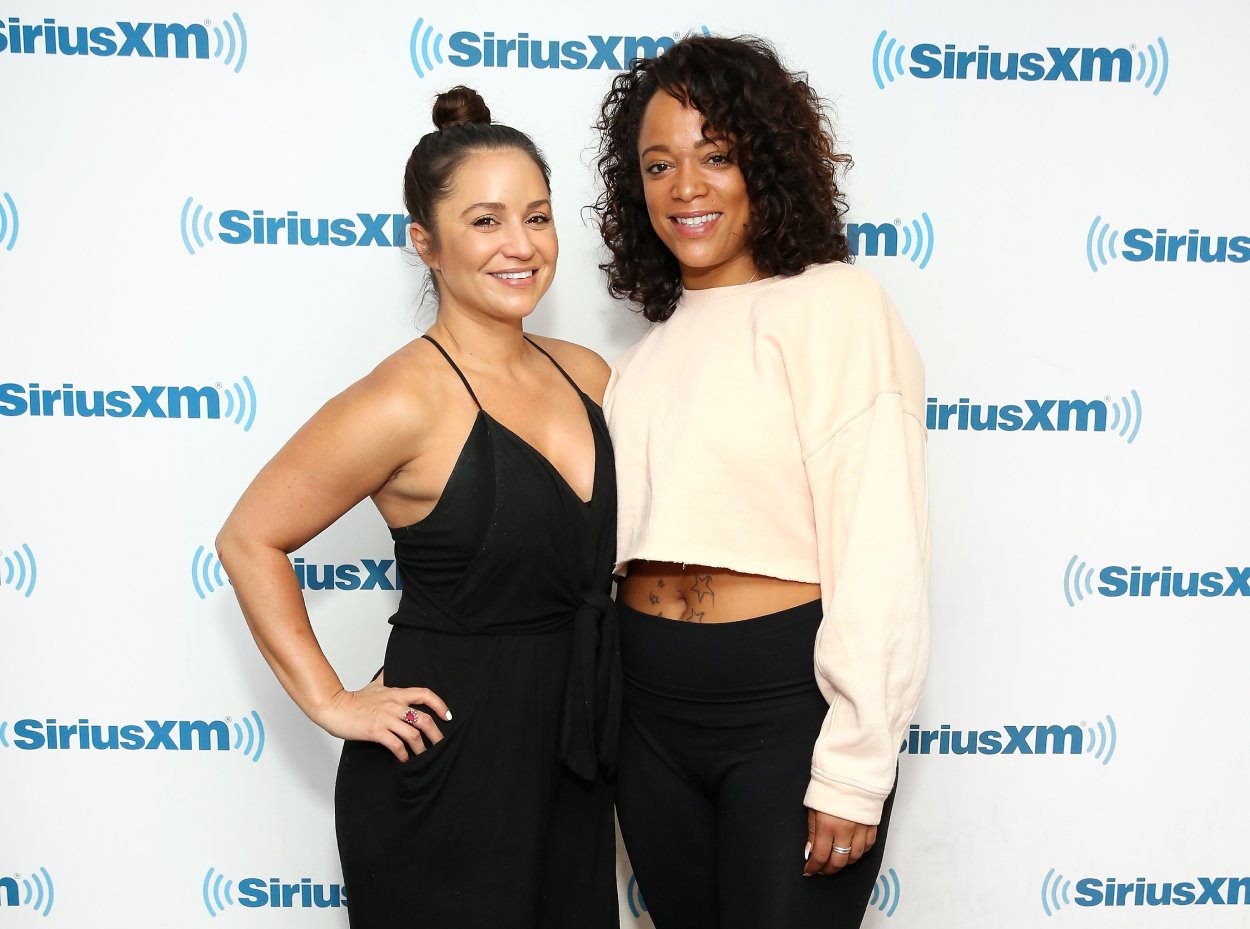 'The Challenge': Veronica Portillo will compete in 'All Stars 3'
After an early exit from The Challenge: Final Reckoning (2018) alongside CT Tamburello, the California native hasn't competed again.
However, according to known spoiler PinkRose, Veronica Portillo will compete in the upcoming third season of the spinoff, All Stars.
A familiar face, she last affiliated with the show in May 2019 for an event at Universal in Orlando, FL, with other castmates Derrick Kosinski, Emily Schromm, Darrell Taylor, and Devyn Simone.
Veronica Portillo tied the record for most 'The Challenge' wins by a female
The Road Rules: Semester at Sea alum debuted on The Challenge 2000 and won as a rookie, taking home $11,254. She came back two years later for Battle of the Seasons (2002) but was one of the first eliminated. Seeking another victory, she quickly returned for Battle of the Exes (2002) but went home shortly before the finals.
The California native snagged her second win for The Gauntlet (2003), this time earning $25,555. Portillo then competed in The Inferno (2004) and clocked another strong performance, breaking the record for most wins by a female until Evelyn Smith tied it in 2011.
Walking away with $32,500, she returned for Battle of the Sexes 2 (2004) but failed to make it to the finals. As part of Team Badasses in The Inferno 2 (2005), Portillo won her first elimination and competed for the grand prize but fell short. After an early exit from The Ruins (2009), she took an eight-year-long break before coming back for the spinoff, Champs vs. Pros (2017).
Portillo also returned to the flagship show for Dirty 30 (2017) and performed reasonably well before getting eliminated at the end. Following two short-stints in Vendettas and Final Reckoning (2018), the 44-year-old took another absence.
Tina Barta and Jonna Mannion are also reportedly returning for 'All Stars 3'
Last season, many viewers were excited to watch heavy hitter Tina Barta compete again, but she quit prior to an elimination.
The fan-favorite will try to redeem her name as the spoiler account has reported she will return for All Stars 3. Jonna Mannion, who earned her first win last season, will also come back to defend her title.
Other popular cast members viewers can expect to see face off for the title include Nia Moore, Kellyanne Judd, Melinda Collins (Stolp), Beth Stolarczyk, Jemmye Carroll, Kailah Casillas, Syrus Yarbrough, Laterrian Wallace, Wes Bergmann, Nehemiah Clark, Jordan Wiseley, and returning champs Yes Duffy and MJ Garrett.
The Challenge: All Stars is streaming on Paramount+.