'The Challenge' Wes Bergmann Declared 'I am Rich' on 'Double Agents' — What Is His Actual Net Worth?
The Challenge star Wes Bergmann made his MTV debut way back in 2005 on Real World: Austin. Since then, he's made his mark on the network by appearing in 17 seasons of The Challenge. His most recent season was Double Agents, which is when Wes proudly declared: "I am rich." So, what exactly is his net worth?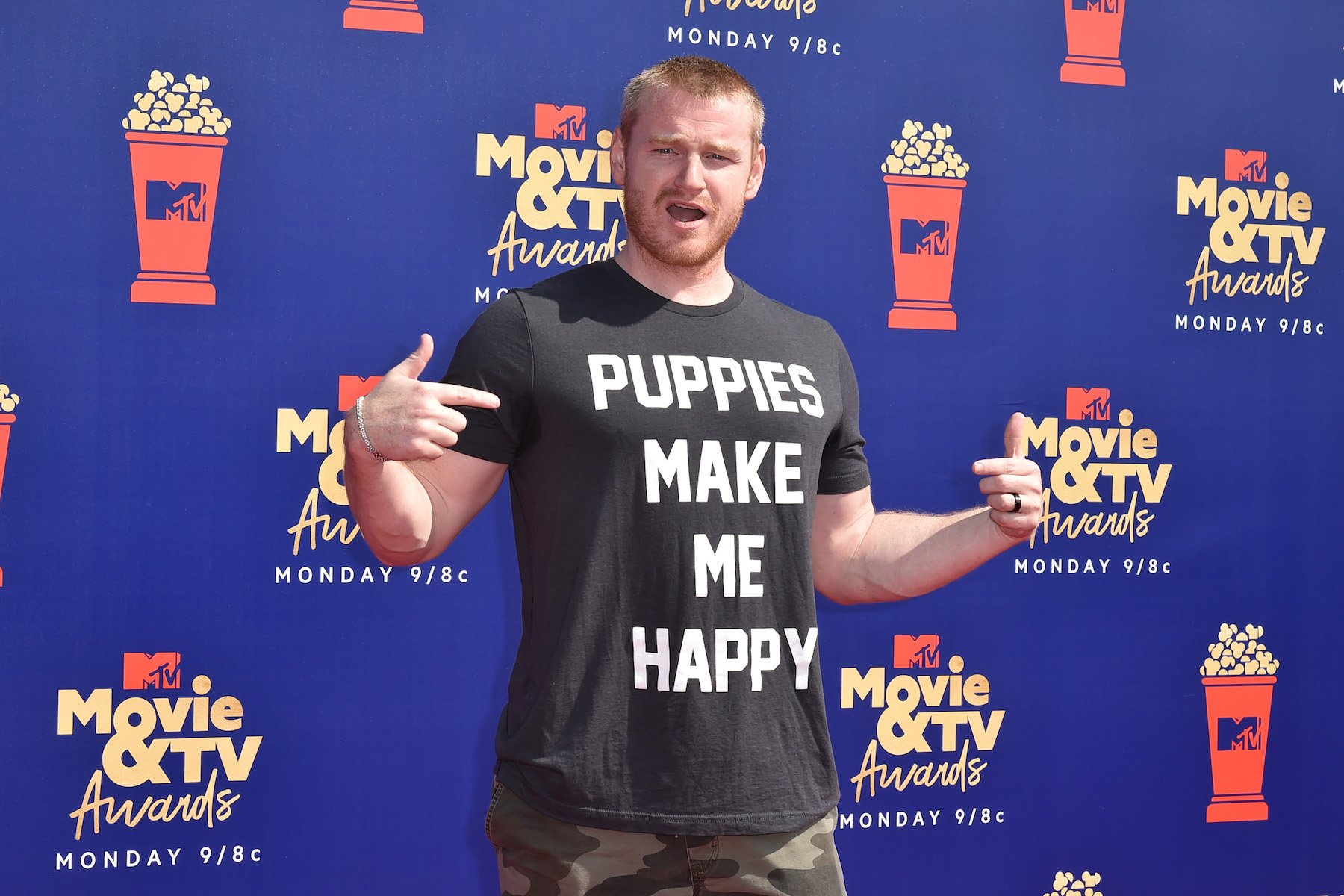 'The Challenge' star said he could be voted to elimination because of his wealth
During the Double Agents season, the voting system allowed every pair a chance to push another pair closer to elimination. In episode two, there were two teams at risk of being pushed — Wes and Natalie Anderson, and Big T and Joseph Allen.
Big T wanted Joseph gone. So, she asked most of the contestants to cast their elimination votes against her and Joseph because it was the only way to get rid of him. But Joseph wanted to take out Wes.
When the contestants gathered to talk about the elimination, Joseph tried to convince everyone that Wes needed to go because he was a successful businessman and didn't need the money. This pushed Wes to the edge. He responded by proudly saying he was "rich," and that's the only excuse everyone needed to vote him out.
Wes Bergmann's winnings are in the six figures
Wes made his debut on The Challenge back in 2006 on Fresh Meat, and made it to the finals as a rookie. He took home $10,000 for nabbing third place. He then scored his first win the following season, The Duel, and he and Jodi Weatherton split the $300,000 prize.
Wes has made it back to the finals three more times since then, winning Rivals II with CT Tamburello, Emily Schromm, and Paula Meronek. They split the $350,000 prize equally between them. In total, Wes has taken home $303,000 in prize money while competing on The Challenge.
'The Challenge' star has multiple income streams
Competing on The Challenge isn't Wes' only income stream, but it is the most lucrative. In addition to the prize money, we know he earns a paycheck from MTV every time he competes, thanks to their tiered payment system.
RELATED: 'The Challenge: All Stars' Cast Is Missing 3 Major Fan Favorites
That tiered system means that contestant's earnings are based on how well they are known. Plus, how many times they have competed. As a well-known vet, Wes is most likely in the top tier. As Showbiz Cheat Sheet has previously reported, producer Justin Booth has said they offer pay as high as $80,000 for a season to well-known competitors.
How much is Wes Bergmann worth?
Wes is invested in Flow State Systems, a wellness and supplement company. He also earns money on Cameo, where he charges $75 for a personalized video. And, he has a Patreon account where fans can pay $25 per month for a subscription to find out all the juicy behind-the-scenes details.
According to Celebrity Net Worth, Wes' current net worth is $500,000. That's a nice chunk of change to have in your bank account. But does that really make Wes "rich"? Some fans don't think so. Others believe Wes' "rich" comment was just sarcasm.
"Wes doing himself no favors by calling himself rich like that," one fan tweeted. Another added, "I feel like Wes was being sarcastic when he said 'I am rich'… and some people just can't take sarcasm."
Darrell Taylor slammed his 'The Challenge' co-star during his confessional
Wes' co-star Darrell Taylor had plenty to say about Wes' "rich" comment during his confessional on that episode. He said, "real ballers don't tell everybody how much they're balling." After the episode aired, Wes admitted that Darrell was right. But, he also accused him of being "jealous."
RELATED: Were 'The Challenge: All Stars' Paid More Than Contestants on 'Double Agents'?
Wes explained to fans on Twitter that after Joseph gave a "giant speech" about him being rich — which he says viewers didn't see the majority of —  he had to "lean into his argument and disarm it."
The Challenge: Double Agents season is available to stream on Paramount+.