'The Challenge': Wes Bergmann on Why He Didn't Return for 'All Stars'
'The Challenge' star Wes Bergmann explained why he didn't return for 'All Stars' in a tweet.
The Challenge star Wes Bergmann has competed in four consecutive seasons and already announced a break from the regular series. However, the reality competition show is returning with a spinoff featuring only old-school players, All-Stars. Even though Bergmann classifies as an OG competitor, he didn't appear on the show.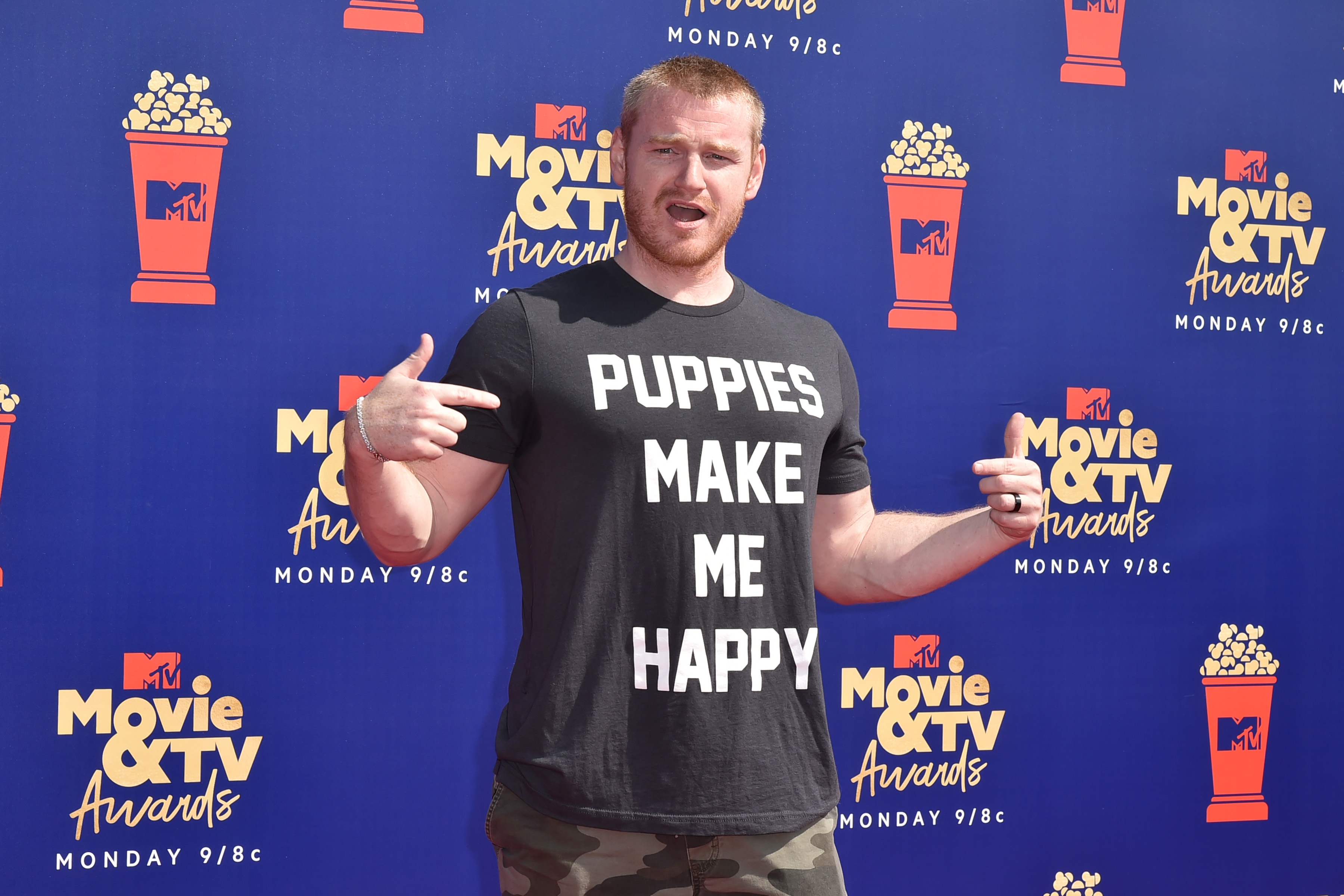 Wes Bergmann has competed in 14 seasons of 'The Challenge'
Following his appearance on The Real World: Austin, Kansas native Wes Bergmann made his Challenge debut on Fresh Meat, proving himself a threat by winning five eliminations.
He and his partner Casey Cooper ended up finishing third overall, each earning $10,000. The Real World star returned for the following season, The Duel, and walked with the victory and $150,000.
While Bergmann competed in two more seasons, he failed to make the finals again until Rivals, where he clocked a second-place finish. After two more early exits, the Kansas native won Rivals II alongside CT Tamburello, giving him his second victory.
Since returning for six more seasons, Bergmann has only finished as a finalist in War of the Worlds.
Bergmann recently appeared in season 36
After longtime rival turned ally Johnny "Bananas" Devenanzio sent him home in Total Madness, the 36-year-old returned for the following season, Double Agents.
However, his extensive resume and choice to partner with one of the biggest female threats, rookie Natalie Anderson backfired as he found himself in the first elimination.
Even though the team survived, they quickly landed in another Crater where ally Devin Walker sent him home. When the veteran is not competing on the reality show, he works as an engineer at a private equity company that assists startups.
Additionally, Bergmann regularly updates a Patreon account that includes The Challenge episode recaps with behind-the-scenes information. The Kansas native also launched a reality show featuring several MTV stars living together and doing community service.
Bergmann on why he didn't compete in 'All-Stars'
In summer 2020, two-time champion Mark Long initially pitched an idea for a season of The Challenge, including only old-school competitors on Twitter. Several OG players responded, noting they would return for special, and he began to make merchandise, causing his proposal to gain traction.
Therefore, the production company took meetings with Long and ultimately greenlit the series. Premiering on streaming service Paramount+, at least 20 old school competitors will return, including Katie Doyle, Trishelle Cannatella, Derrick Kosinski, and Nehemiah Clark.
Double Agents' Aneesa Ferreira and Darrell Taylor joined the cast, and returning veteran Eric "Big Easy" Banks competed on Fresh Meat along with Bergmann as rookies.
Therefore, the 36-year-old qualified for the spinoff series and likely received an invitation to return but declined. After the All-Stars announcement, Bergmann tweeted his excitement to watch the show and his decision to "cut the cable cord."
The Kansas native claimed he purchased multiple streaming services, giving him "too much good s**t to watch" to return for All-Stars. Additionally, Bergmann has already stated he wants to take a break from the series to focus on his other ventures.
The Challenge: All-Stars premieres in Apr. 2021 on Paramount+.