'The Challenge': Wes Bergmann Says His Friendship With Johnny Devenanzio 'Almost' Means More Than Winning
[SPOILER ALERT: Spoilers ahead for The Challenge 35 Episode 10.]
Long-standing rivals Wes Bergmann and Johnny "Bananas" Devenanzio put aside their differences to align as The Manipulator and The Pot Stirrer on The Challenge 35: Total Madness. Although the unlikely duo went mostly unnoticed by their other castmates, Wes nominated himself for elimination against his ally. Afterward, he noted that his newfound friendship with Johnny meant "almost" more than winning to him.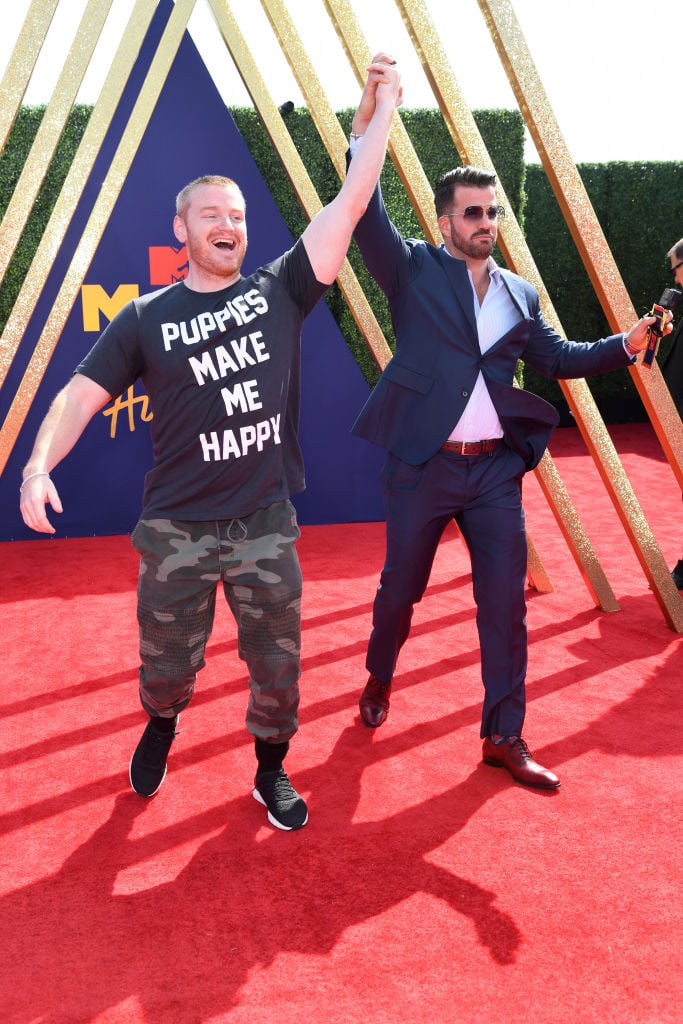 Wes Bergmann and Johnny' Bananas' Devenanzio returned for Season 35
In War of the Worlds 2, some members of Team USA felt like veteran Wes Bergmann was too controlling and playing both sides. Therefore, a few members of Team USA turned on him and sent him into the second boys' elimination, even though they won the daily mission.
He ended up losing to Stephen Bear, sending him home in the third episode. Other long-standing veteran Johnny "Bananas" Devenanzio ended up in the following guys' elimination where he lost to Theo Campbell.
Team USA won several daily missions yet chose to send their own teammates into elimination. They also ended up losing the entire challenge to Team UK as a few of their members gassed out during the finals.
If Johnny and Wes had aligned in the season, they likely would have made it to end and won some money.
Wes Bergmann and Johnny' Bananas' Devenanzio aligned for the first time
After realizing many of the other cast members were using their rivalry to make it to the finals, they finally chose to work together in the following season, Total Madness.
Wes, the Manipulator, and Johnny, the Pot Stirrer, formed a power duo and went mostly unnoticed by the majority of their castmates. After winning back-to-back daily challenges, Wes decided he wanted to throw himself into elimination to get his red skull, coincidentally.
At the same time, Johnny campaigned for his castmates to vote him in during the house nominations. They granted him his wishes instead of attempting to keep him out, so he couldn't compete in the finals, and Wes designated himself to go against his ally.
The gamble didn't pay off, and Johnny sent him home. In his Final Words, Wes expressed his feelings of defeat as well as an appreciation for his newfound friendship with his long-standing rival.
Wes Bergmann grateful for friendship with Johnny' Bananas' Devenanzio
The two-time winner admitted he felt "pretty defeated" because he's a "very competitive person," which is why he continues to return to The Challenge. Even though he knows he'll "get over it," eventually, the loss "stings right now," and he's upset with himself for not pulling out the win.
However, Wes explained he doesn't know what else he could have done because he punched open all of his holes but couldn't find the last battery. While he acknowledged the "major risk" he took by nominating himself against Johnny, he also considers it "an honor."
Additionally, Wes believes he made the right decision because he felt confident in the elimination and could not have gotten the chance to get his red skull if his "enemies" conspired to keep him out.
The veteran also noted he "played the best game in the house" by winning daily challenges, making strong deals, and being "connected in every possible way." However, it didn't matter because he had to win an elimination to enter the finals.
Finally, Wes touched on his relationship with Johnny and said he "thinks they're closing the books as friends," no matter what happened in their past. According to him, his newfound friendship with his former rival "almost means more than the money."
The Challenge 35: Total Madness airs Wednesdays at 8 p.m. EST on MTV.