'The Challenge': Wes Bergmann Is Still Calling Cara Maria Sorbello 'Weird' on Instagram
Wes Bergmann and Cara Maria Sorbello have feuded on 'The Challenge' in the past, and Bergmann is still picking on her via Instagram.
MTV's The Challenge has been on TV for decades, and fans are still loving the drama between castmates. Cara Maria Sorbello is a Challenge champion and is getting more attention than ever before. While many remember when she dated fellow competitor Abram Boise, she's now involved with Paulie Calafiore, and the two almost had their first win together on War of the Worlds 2.
While Sorbello has fans, she also has plenty of enemies. And we can't forget that she doesn't get along with many of other Challenge alumni. She's duked it out with Wes Bergmann in the past, and it looks like he's still out to insult her online, as he just called her "weird" on Instagram. Here's what happened.
Cara Maria Sorbello was relentlessly picked on by Wes Bergmann
Sorbello got her start on The Challenge with Fresh Meat II, though she didn't last long. It was her run during Cutthroat that solidified her as a force to be reckoned with, though. While it was only her second season, she made it to the final with her team — and she also made some enemies along the way.
While Sorbello had rivalries with other Challenge champs like Laurel Stucky and Johnny "Bananas" Devenanzio, it was a conflict between Sorbello and Wes Bergmann that fans remember most. During Rivals, Bergmann dumped a 2.5-liter bottle of soda over Sorbello's head, and he then proceeded to scream at her that no one liked her.
Sorbello was upset by the event, of course. And she later confronted him about the incident — and they continued to bicker. Sorbello called Bergmann condescending, and Bergmann told Sorbello she was immature. "You're not deep enough for me," he fired back.
Many 'Challenge' alums still don't get along with Sorbello
Bergmann may have one of the most infamous fights with Sorbello in Challenge history, but he's certainly not the only one who has a sordid history with her. During War of the Worlds 2, Nany González and Devananzio talked candidly with People regarding how they think Sorbello's attitude has changed over the years.
"Our relationships changed and there really is a darkness that's come over her recently that I think has changed our relationship," Devenanzio told the publication.
González also said, "I don't like who she is today. I don't think she's a good person, and that's outside of the game and in the game. … The Cara Maria that I saw last season is not the Cara Maria that I want to have in my life."
During the War of the Worlds 2 reunion, we know Sorbello and González had a serious blowout over Calafiore. Sorbello accused González of taking a swing at Calafiore at one point, and González made it known that she and Calafiore are friends and talk privately when Sorbello isn't around.
Wes Bergmann recently called her 'weird' on Instagram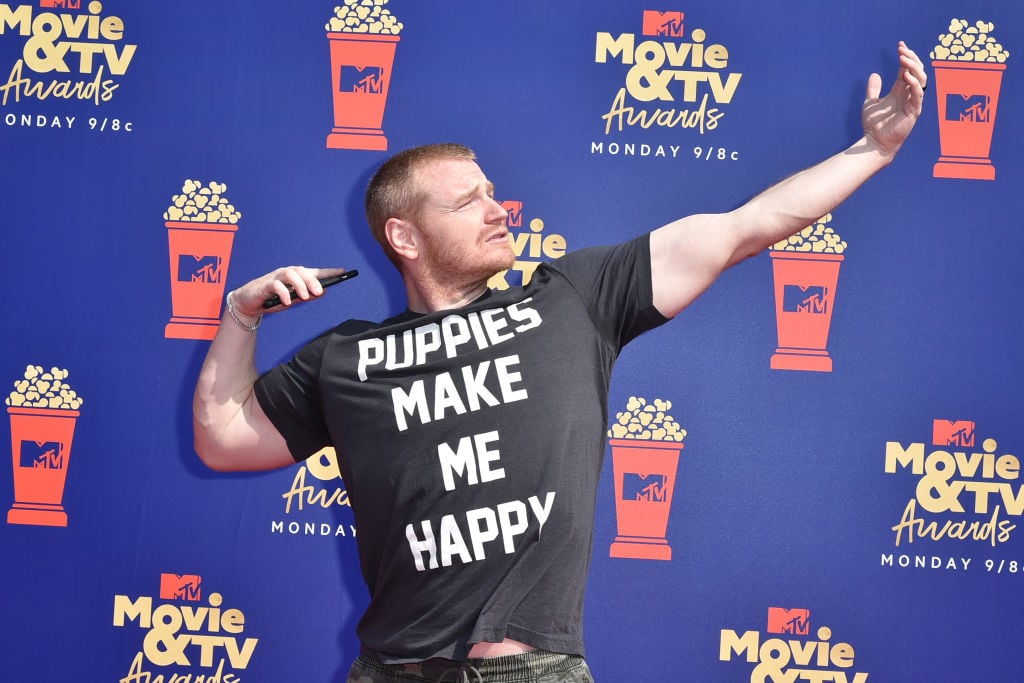 It doesn't look like many Challenge alums have interactions with Sorbello on Instagram, but Bergmann took a jab on a post she added on Jan. 6. Sorbello's post didn't have a caption, but it showed abstract artwork of a crow. To that, Bergmann commented, "You're so weird."
Sorbello noticed what Bergmann said and added a comment back. "Thanks," she said simply with a smiley face. And her followers stood up for her as well.
"Yes it's so great. Very few people who beat to their own drum anymore just a bunch of followers so it's refreshing to see someone being themselves," one follower wrote.
Another added, "says the mean bearded ginger… come on man I just started liking you again."
We're not sure if this jab against Sorbello was supposed to be a joke, but given Bergmann's history with her, we wouldn't be surprised if he was serious. It looks like Sorbello isn't too offended, however. Perhaps they'll duke it out in a future season of The Challenge.
Check out Showbiz Cheat Sheet on Facebook!