'The Challenge': Wes Bergmann Might Be Cutting All Ties With Dee Nguyen After Twitter Controversy
MTV's The Challenge is full of drama, but it looks like the current controversy with Dee Nguyen extended way outside of the realm of the show. Nguyen took to Twitter to make a joke about the "Black Lives Matter" movement, and the insensitive remark didn't go over well with fans or the cast of the show. After being called out, it looks like she's officially fired from The Challenge.
So, where do she and Wes Bergmann stand? We know Bergmann and Nguyen hit it off when Nguyen first arrived on the scene. And they've been working together for a few seasons now. But it looks like Bergmann's had enough of Nguyen after her current controversy. Here's what he told his Instagram followers.
Wes Bergmann, Dee Nguyen, and other 'Challenge' stars are living together
The beauty of The Challenge is that veteran players return again and again for their shot at the big money. They form new alliances, new friendships, and, of course, new rivalries — but fans are with them through the whole ride again and again. And it looks like many Challenge favorites are bringing new content to fans as quarantine rages on with the "Friends and Benefits" Patreon web series.
Medium explains Bergmann, Kailah Casillas, Nany González, Dee Nguyen, and a few others are stuck in a house together, and the premise of the series is that they all come together to perform charitable acts. Not only are they helping the community, but they're also interviewing others and talking about their own lives. The whole shebang is $30 for a monthly subscription to all of the "Friends and Benefits" content.
Bergmann kicked Nguyen out of the house after 'Black Lives Matter' joke
It looks like the web series will have to make do with one less member. Nguyen, who's known for some of her inflammatory remarks on and off The Challenge, found herself in hot water. And MTV has officially cut ties with her.
According to The Ashley's Reality Roundup, a critic called out Nguyen for posting in solidarity with "Black Out Tuesday." To that, Nguyen tweeted, "People die every f**king day. U don't know me or what I do. I suggest you wake the f**k up and get off social media." 
Not only that, but she also tweeted, "IDK why some of you think I'm anti-BLM. I've been saying that since the day I lost my virginity." 
Unfortunately, the latter tweet didn't go over well. Bayleigh Dayton and Chris "Swaggy C" Williams called Nguyen out for being a disappointment.
After the ongoing controversy, Bergmann stepped in as well. While he and Nguyen have been friends for a long time, he announced via Twitter that he was kicked her out of his "Friends and Benefits" house.
"I just got back from work an hour ago. In that hour I've learned a lot of things. As a leader I have to make rough, nuanced, & swift decisions," he tweeted. "The decision is to ask her to leave my home and city; effective immediately."
Fans think Bergmann did the right thing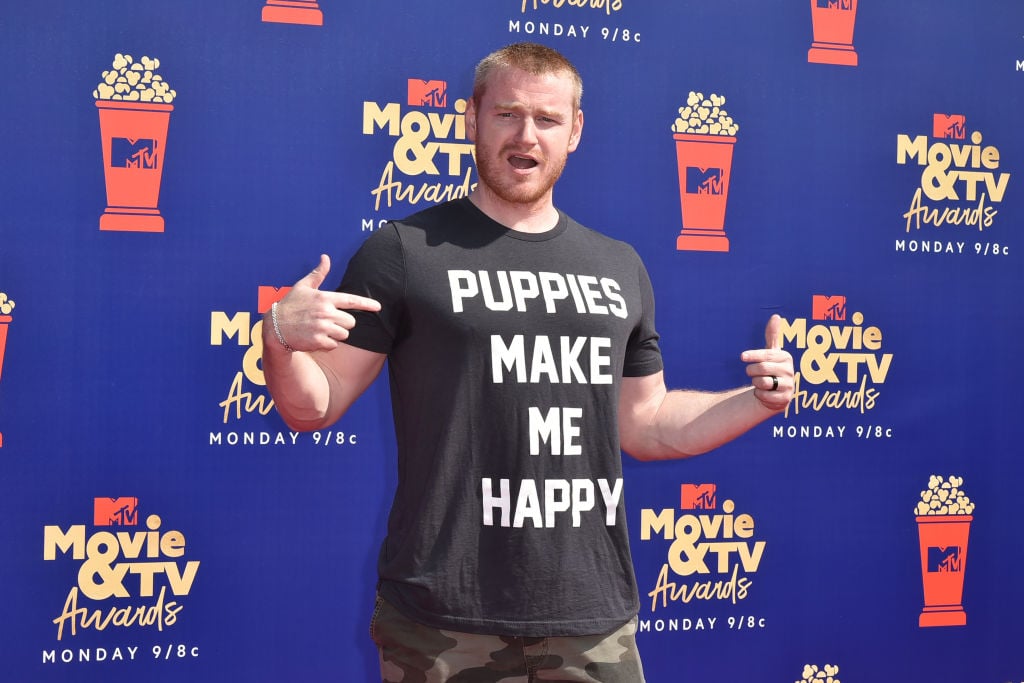 Overall, fans are happy Bergmann told Nguyen she had to leave the home. They took to Reddit and Twitter to support his decision.
"Good on Wes, and I hope Dee actually learns from this," a Reddit user noted. "Her apology was bad and she needs to seriously reflect, especially the way that she came after Bayleigh. Who in their right mind would tell a black woman to be quiet when they're letting you know how insensitive you're being to a cause that directly affects them?!?"
"Good on him for this," another wrote. "And hopefully she learns from her horrible actions and mistakes and changes, but for now: get off my screen."
We're hoping Nguyen learns from her actions and is more responsible with her social media posts moving forward.
Check out Showbiz Cheat Sheet on Facebook!