'The Challenge': Wes Bergmann Responds to Performance-Enhancing Drug Rumors
Two-time champ Wes Bergmann proved himself a physical threat from his first season of The Challenge. His belief that he had the "body of a Greek god" and condescending attitude rubbed other competitors the wrong way, but he made good television.
Now 36, Bergmann is more focused on his business and reality television show. However, he proved he still loves weightlifting with a recent picture showing his muscular body. When fans began accusing him of using performance-enhancing drugs, Bergmann responded.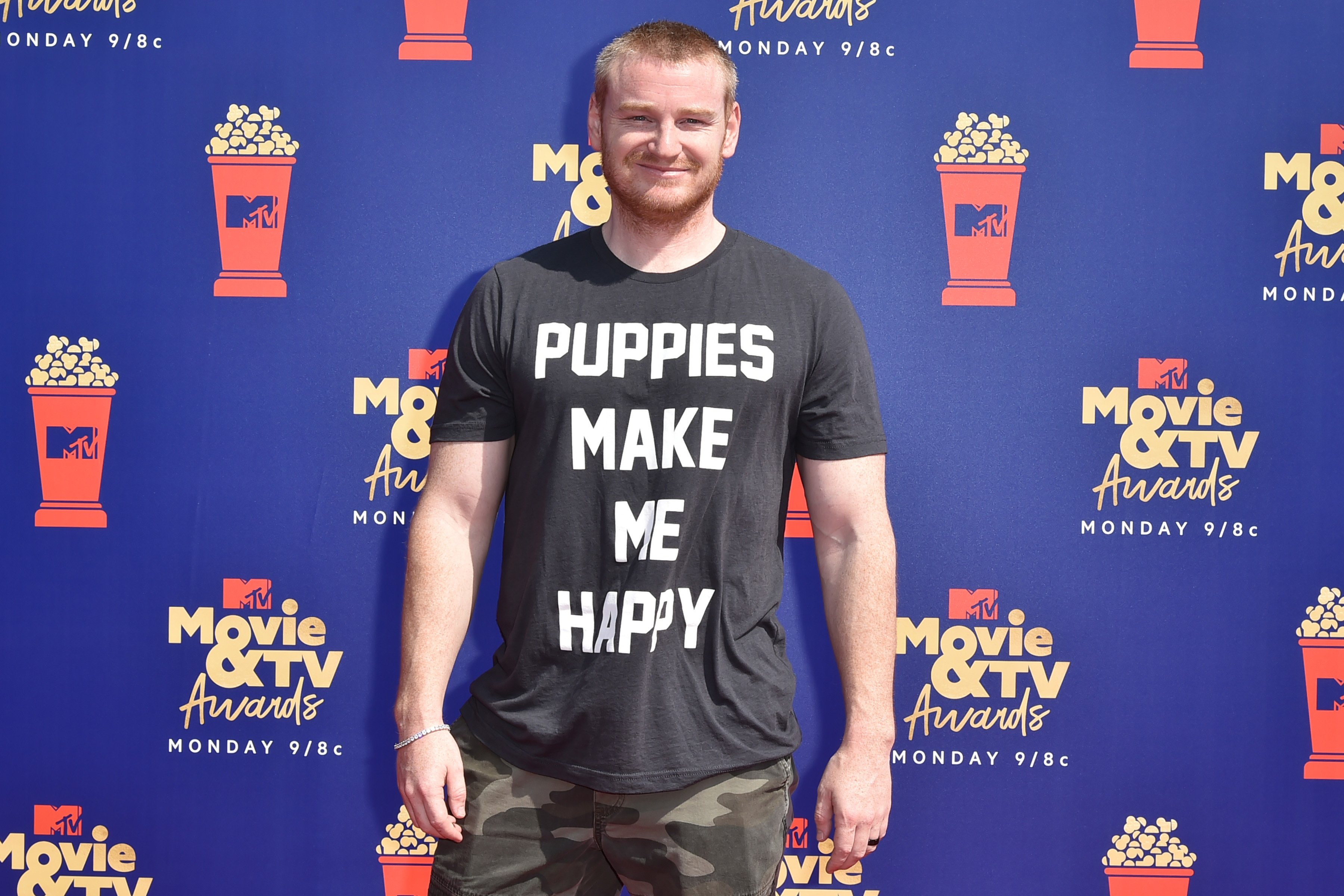 Wes Bergmann has won two seasons of 'The Challenge'
In 2006, The Real World: Austin star Wes Bergmann debuted on Fresh Meat, where he made his mark on the competition.
After winning five eliminations, he and his partner Casey Cooper made it to the finals, placing third.
He won the following season, The Duel, taking home $150,000. Bergmann competed twice more but failed to make the finals until Rivals, where he finished second.
Following two more early eliminations, he earned his second victory in Rivals II alongside CT Tamburello. The Kansas native returned six more times, only making the finals again in War of the Worlds.
He's taking a break from 'The Challenge' following season 36
After losing to longtime rival turned ally Johnny "Bananas" Devenanzio in Total Madness, Bergmann came back for Double Agents, seeking a third win.
His resume and the decision to team up with one of the most formidable rookies, Natalie Anderson, backfired, and he found himself voted into the first elimination.
Although they survived, the two landed into another Crater where Devin Walker sent Bergmann home. When the veteran is not filming the show, he works as an engineer at BetaBlox, a private equity company that assists startups.
Additionally, he has a Patreon account where he uploads his recaps of The Challenge episodes and gives inside information.
Bergmann also started a reality show that includes several MTV stars living together in quarantine and doing community service.
Due to him wanting to focus on the second season, he announced a break from The Challenge.
Fans accuse Bergmann of using steroids, he responds
Following his exit from season 36, the reality star has continued working out and recently posted photos of his muscular body to his Instagram Story. Many fans responded to the pictures of his jacked body, accusing him of using performance-enhancing drugs such as steroids to achieve his results.
Bergmann addressed the rumors in a separate slide on his Instagram Story, calling himself a 36-year-old married businessman in finance who lifts weights to help him sleep. He also insisted he has no "incentive" to use steroids.
Additionally, the reality star claimed "dumb, jealous, insecure people" started the rumors and admitted the remarks used to "flatter" him. However, he doesn't appreciate them anymore because he thinks the comments make others believe they can only achieve the look they want with performance-enhancing drugs.
Bergmann has previously addressed these rumors that were seemingly started by a comment three-time champ Jordan Wiseley made on The Challenge Mania podcast. The Challenge 36 airs Wednesdays at 8/7 Central on MTV.