'The Challenge': Wes Bergmann Thinks the Season 37 Cast Is 'Jealous' of Amber B. Because She Won
'The Challenge' champ Wes Bergmann thinks the season 37 cast is 'jealous' of Amber Borzotra because she won.
Last season as a rookie, Amber Borzotra felt the Big Brother alliance turned on her but returned for The Challenge 37, ready to work with them again. However, Fessy Shafaat wanted to take the first shot and seemingly blindsided her into elimination, ruining their pact. Many fans don't understand why the other players refuse to work with her. Two-time champ Wes Bergmann believes jealousy has something to do with it.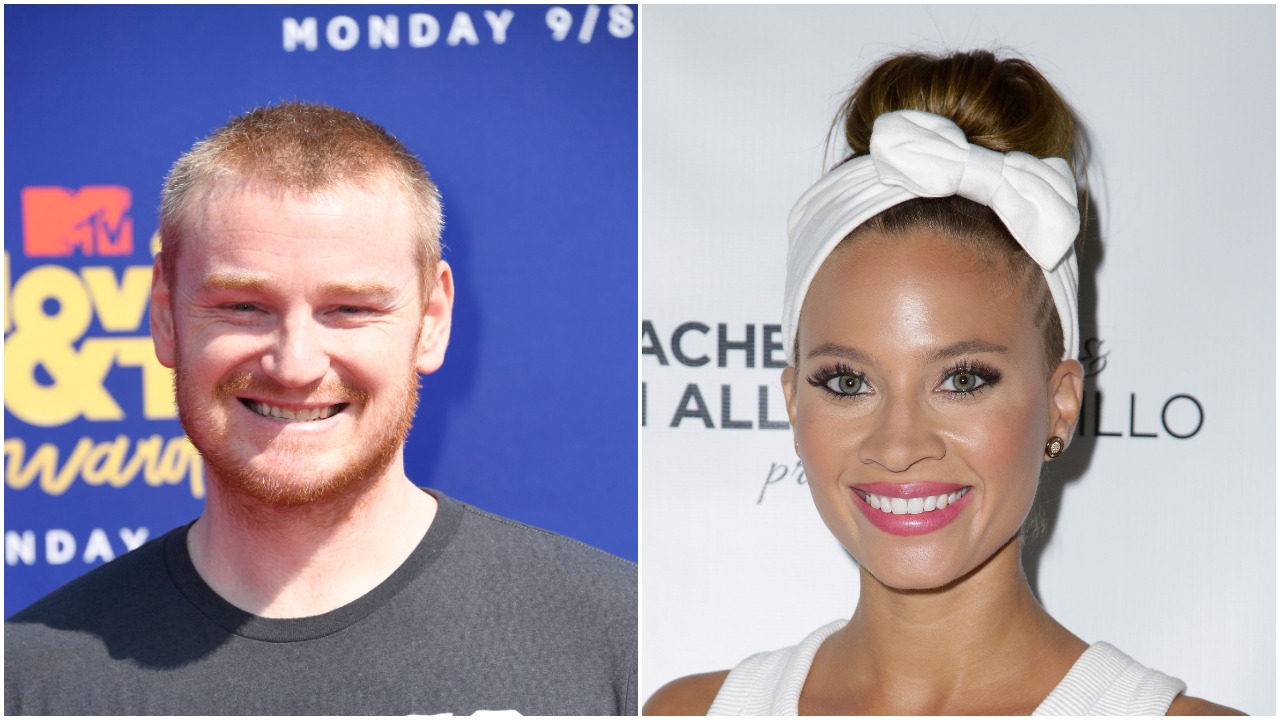 Amber Borzotra recently got into a huge blowout with the Big Brother alliance
Reigning champ Amber Borzotra entered The Challenge 37 as an alternate, replacing the removed Lauren Coogan.
She came in as Josh Martinez's partner, and he wanted to get the once tight-knit Big Brother alliance back together. Therefore, he talked to Fessy Shafaat and tried to convince him not to go against their pact, and she spoke to Kaycee Clark about their miscommunications last season.
However, it came to no avail as Fessy blindsided her into elimination anyway, upsetting her and Josh. After coming back into the house, she repeatedly demanded an explanation, annoying other players, namely Fessy's partner, rookie Esther Agunbiade.
One night, it led to a heated argument that resulted in Fessy's disqualification when he pushed Josh.
Wes Bergmann thinks 'The Challenge' season 37 cast is 'jealous' of Amber B.
Many players have expressed their dislike or distrust for Amber B. However, it's unclear why, as she doesn't seem to do anything to warrant it.
Wes Bergmann weighed in, tweeting, "If Amber B. hadn't won, she wouldn't be treated this way. They're jealous of her. Period." Several followers agreed, with one pointing out they believe Kaycee refused to work with her last year because she's "scared" to compete against the newcomer in the finals.
Another claimed they think the viewers are missing something as it doesn't make sense to them why others are going after Amber B. Even though Berna Canbeldek and Esther claimed they didn't like how fake the reigning champ is, many fans argue they've never seen that side of her.
Additionally, many think her former alliance members are "mad" that Amber B. won her rookie season, becoming the first and currently only BB player to win the show. 
Big Brother alliance previously turned on her before winning 'The Challenge 36'
Last season, Amber B. debuted on The Challenge and quickly chose to work with other former Big Brother houseguests, Josh, Fessy, and Kaycee. While she believed she made moves for the group, she felt they didn't protect her as they threw her into elimination after already receiving her gold skull.
Fessy and Kaycee admitted they prioritized their relationship with each other and didn't think Amber B. deserved their loyalty. Realizing they were turning on her, Amber B. selected Fessy as her partner after winning her second elimination.
However, he threw himself into the next one, to take Kaycee as his teammate, deeming it his best chance to win. Amber B. ended up paired up with legend CT Tamburello, and the duo went on to win the competition. When she returned for season 37, she seemingly wanted to repair the alliance and work with everyone again.
But, Fessy thought he had to take the first shot, and Kaycee admitted she would likely never fully trust the returning winner in a confessional. The Challenge 37 airs Wednesdays at 8/7 Central on MTV.