'The Challenge': Wes Bergmann Tweeted He's 'The Most Misunderstood Cast Member'
Wes Bergmann from MTV's 'The Challenge' took to Twitter to share how 'misunderstood' he is as a cast member of the show. He also issued a warning to other cast members. Here's what he posted.
MTV's The Challenge wouldn't be the same without Wes Bergmann. Bergmann's known for his longstanding rivalry-turned-friendship with Johnny "Bananas" Devenanzio, and they've both played the game for several years. More recently, Bergmann had a tough break when it came to The Challenge: Double Agents. And he recently tweeted about how he's "the most misunderstood cast member."
[Spoiler alert: Spoilers ahead for MTV's The Challenge: Double Agents and possible casting spoilers for season 37.]
Wes Bergmann had personal difficulties following his exit from 'The Challenge: Double Agents'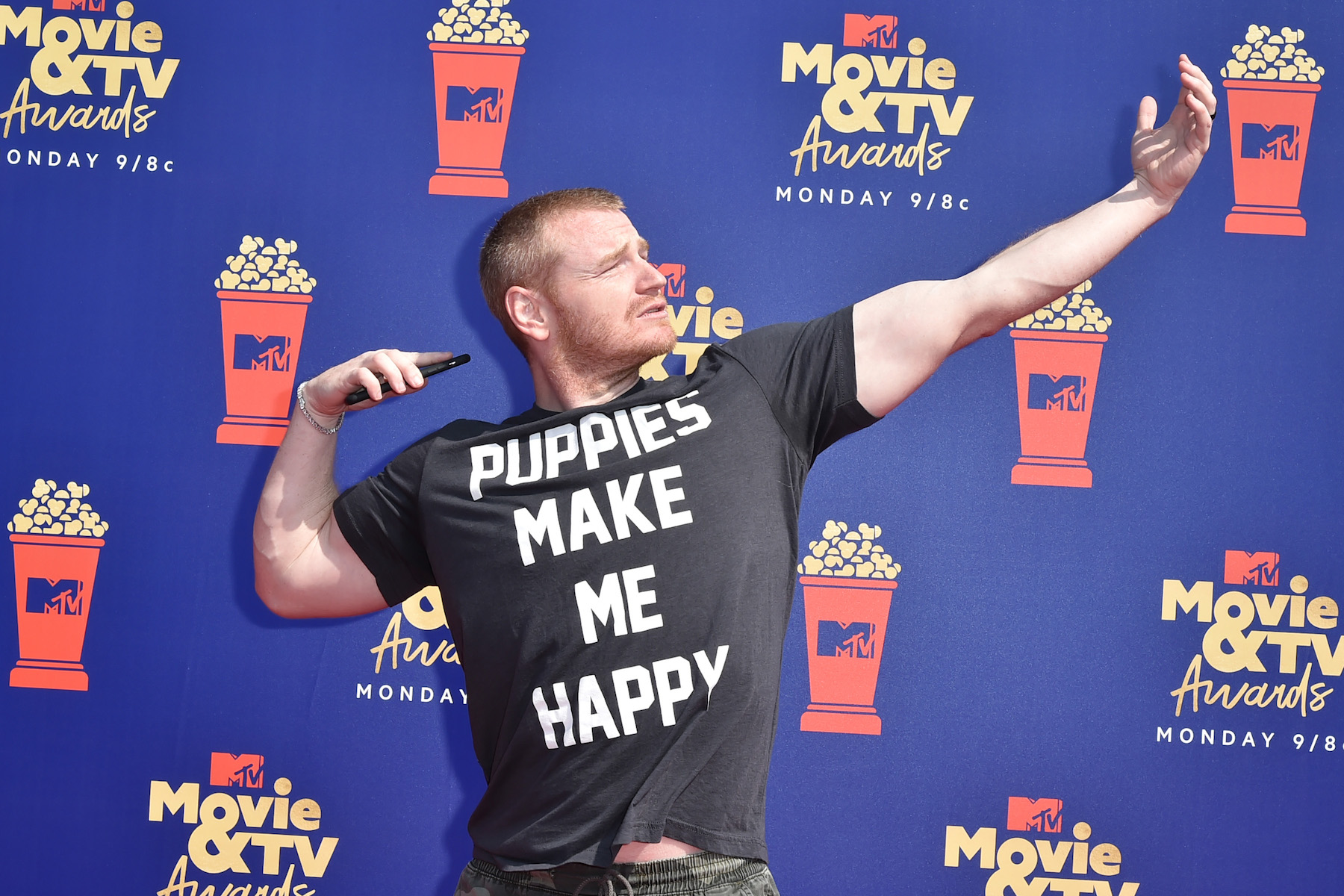 Bergmann got his start on reality TV with The Real World: Austin. He then went on to compete on MTV's The Challenge — and he proves himself as a physical and mental force season after season. Most recently, he competed on Double Agents, but he didn't make it far. Devin Walker took him out during an unfortunate elimination that Bergmann took quite personally.
"I was broken the second that Leroy [Garrett] said my name," Bergmann explained to Entertainment Weekly. "And then seeing Devin [Walker] [as my opponent] definitely added to it. I think I would have lost in almost anything at that point. It doesn't mean I don't have a fire, it just means that I'm human, sometimes I break."
Bergmann then noted the season became extra difficult because of the deceitfulness of those around him. Even if he won his elimination against Walker, he knew his competitors would continue to throw him to the wolves. "They're gaslighting me, so the real reasons why they're throwing me in they're not saying, so they're just going to keep lying to me about why they're doing it," he added. "So, not only are they doing it, they're hurting my feelings, and they're trying to make me feel crazy because they don't want to fess up to why they're doing it."
Wes Bergmann tweeted how 'misunderstood' he is
Bergmann noted to Entertainment Weekly that participating in MTV's The Challenge: Double Agents "broke" him, but fans still anticipate he'll come back. It's clear he still keeps up with his fellow cast members as well. And on June 28, 2021, he posted a tweet stating he's the "most misunderstood" of the Challenge cast.
"I am the most misunderstood cast member," he tweeted. "My colleagues think I'm venomous. But I'm actually poisonous. I'm aware these same cast members don't understand the difference, so I've brought visual aides." Bergmann then added two photos at the bottom to demonstrate venomous vs. poisonous.
"Moral of story: I can and will only hurt you if you come for me first," he added. "And metaphorically, if you do, you'll die."
Is Wes Bergmann joining 'The Challenge' Season 37 cast?
Given Bergmann's recent post, could he be gearing up for another season of MTV's The Challenge? MTV recently announced The Challenge Season 37 officially began filming in Croatia, and plenty of fans would love to see Bergmann back in the game.
Unfortunately, while initial reports noted Bergmann joined the cast, new rumors suggest he never joined at all. "We get a rumor, all of a sudden, that Wes is on the show," the Challenge Chronicles podcast noted. "And it turns out that it was all a hoax." The podcasters then explained that Bergmann played a joke on Josh Martinez by FaceTiming him in a dark room. This made Martinez believe Bergmann was quarantining to join the season 37 cast.
Fans hope they'll see Bergmann in the future. Given the star's social media posts, it looks like that's likely.
Check out Showbiz Cheat Sheet on Facebook!