'The Challenge': Wes Bergmann's Wife Would Partner With Another Player Over Her Husband if She Competed
'The Challenge' star Wes Bergmann's wife, Amanda, noted she wouldn't partner with her husband if she competed.
The Challenge star Wes Bergmann has competed in five finals, winning two out of his 14-season career, and holds the record for the most elimination wins by a male. Even so, his wife, Amanda Bergmann, said she wouldn't partner with him if given a chance as she'd rather team up with another popular competitor.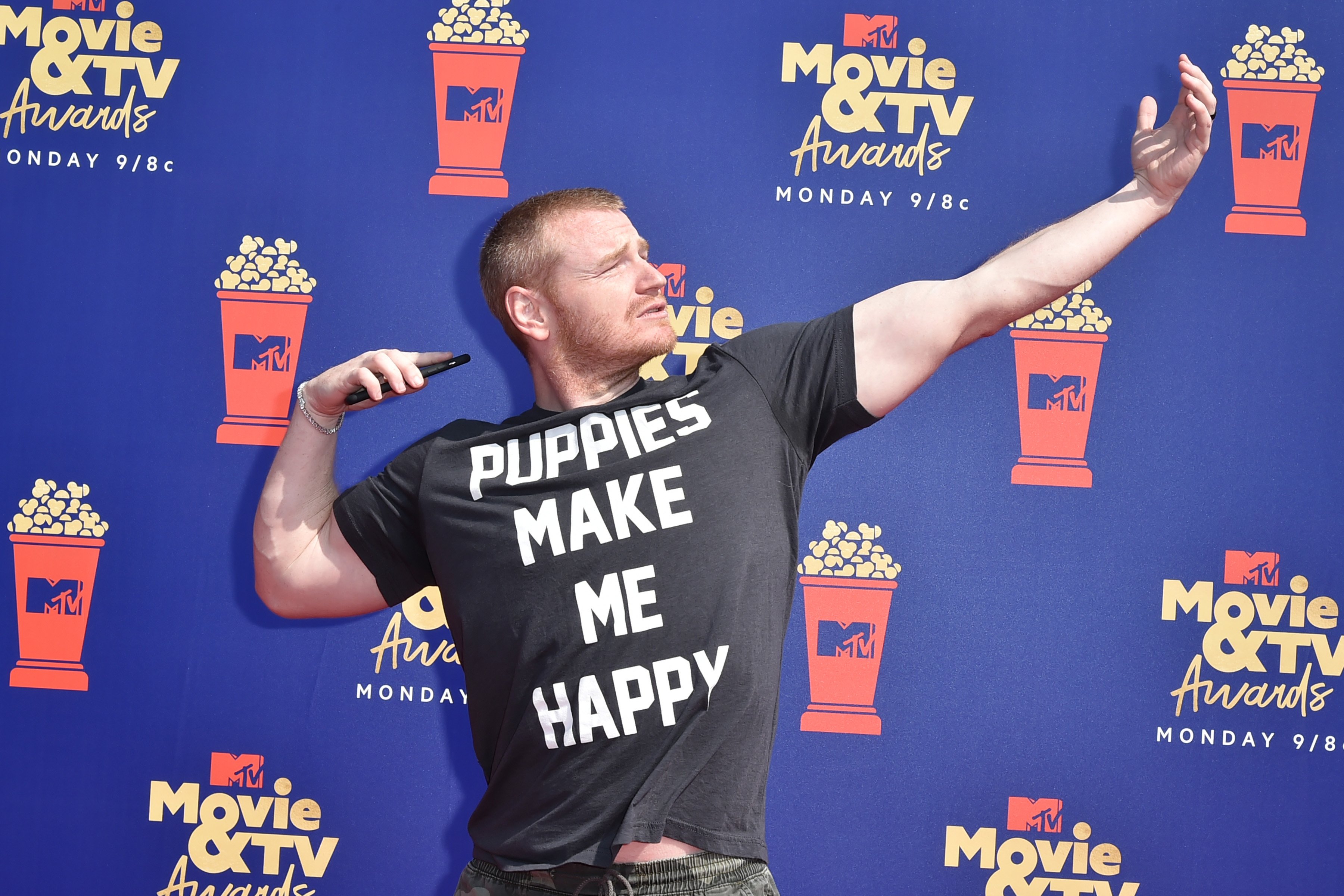 Wes Bergmann holds the record for most elimination wins by a male
As a rookie in The Challenge: Fresh Meat, Wes Bergmann quickly established himself as a physical threat by eliminating five players on his way to the finals, where he placed third.
The Real World star returned for The Duel, earning his first win. After a couple of early eliminations, Bergmann made it to the finals again in Rivals, where he finished in second place.
The Kansas native had a couple of bad showings before winning his second season, Rivals II, alongside Kenny Santucci. Since his last victory, Bergmann has returned six more times, finishing in the finals once, where he placed third.
Throughout his 14-season career, the two-time champ has earned $303,000 and holds the record for the most elimination wins by a male. 
He's currently on a break from 'The Challenge'
When Bergmann is not competing on the show, he works as an engineer at private equity company BetaBlox, a tech-based business that assists startups.
Additionally, the veteran regularly updates his Patreon account with exclusive content from The Challenge, including insider information on some of the other cast members and recaps.
The Kansas native also created a reality show featuring several MTV stars living together in a house and performing local community service.
Wanting to focus on his other endeavors, Bergmann announced a break from the reality competition series. He is coming off his fourth consecutive season.
Bergmann's wife said she would partner with Kyle Christie
The 36-year-old married lifestyle blogger and yoga teacher Amanda Bergmann in June 2018. Other MTV stars, including The Challenge's Devin Walker and his former The Real World: Austin roommates Rachel Smith (Moyal), Lacey Hanmer (Buehler), Melinda Collins (Stopl), and Nehemiah Clark, who also officiated the wedding, attended the ceremony.
While his wife shies away from the spotlight, she's seemingly a fan of the show and other reality competition series. According to Bergmann's partner on Double Agents, Natalie Anderson, his wife enjoyed watching her on her original show, Survivor and wanted him to choose her as a teammate if given the opportunity.
During a Mar. 2021 Instagram question and answer, a fan asked if she would compete alongside her husband in a "couple's season." The lifestyle blogger explained she would pass on the opportunity to work with her husband because she feels he would make her "do all the heavy lifting, charm everyone, and solve all the puzzles."
Instead, she noted she would choose UK native and two-time finalist Kyle Christie, as a teammate. Christie reposted her answer to his Instagram Story, including "we would win." The Challenge 36 airs Wednesdays at 8/7 Central on MTV.