'The Challenge': What Happened Between Cara Maria Sorbello and Laurel Stucky?
MTV's The Challenge is full of notable personalities, feuds, and egos that fans have grown to love and hate. And if there's any competitor who's made a name for herself over the years, it's Cara Maria Sorbello. Sorbello is known for being a tough physical competitor in eliminations, and she frequently makes it to the finals. But she's rubbed many people the wrong way over the years. And her relationship with fellow tough competitor Laurel Stucky is one we're still talking about.
Stucky and Sorbello have known each other for over a decade. And they've both talked about the highs and lows of their relationship. So, how did their friendship and feud begin? And where do they stand now? Here's what we know.
Laurel Stucky and Cara Maria Sorbello developed a sisterly relationship over the last decade
Stucky and Sorbello started The Challenge together on Fresh Meat II back in 2010, but it wasn't until the following season, Cutthroat, when they bonded. MTV explains Stucky and Sorbello were on the same team, and Stucky frequently gave Sorbello some "tough love" throughout the game. This led to serious tension for future seasons to come.
In 2011, Sorbello and Stucky then competed together in Rivals. And it was here that they let go of their previous grievances and became quite close. "Cara's like my annoying little sister," Stucky explained. "She's just there constantly annoying me … but when it comes down to it, we're there for each other, so I'm happy to have her."
Sorbello could never let go of Stucky's seemingly condescending attitude toward her, however. This led to more tension during Free Agents, when Sorbello told Stucky she was "done" completely because Stucky wasn't a true friend. But they were able to make up once again, with Stucky even calling Sorbello a sister.
By 2017, all bets were off for the two of them once more, though. During Invasion of the Champions, Stucky took interest in a female player who was also attracted to Sorbello. And the flirtiness from the player toward Sorbello coupled with Stucky's general unease around ways in which Sorbello had allegedly "changed" over the years led to them being rivals once more.
Stucky and Sorbello played against each other in 'War of the Worlds 2'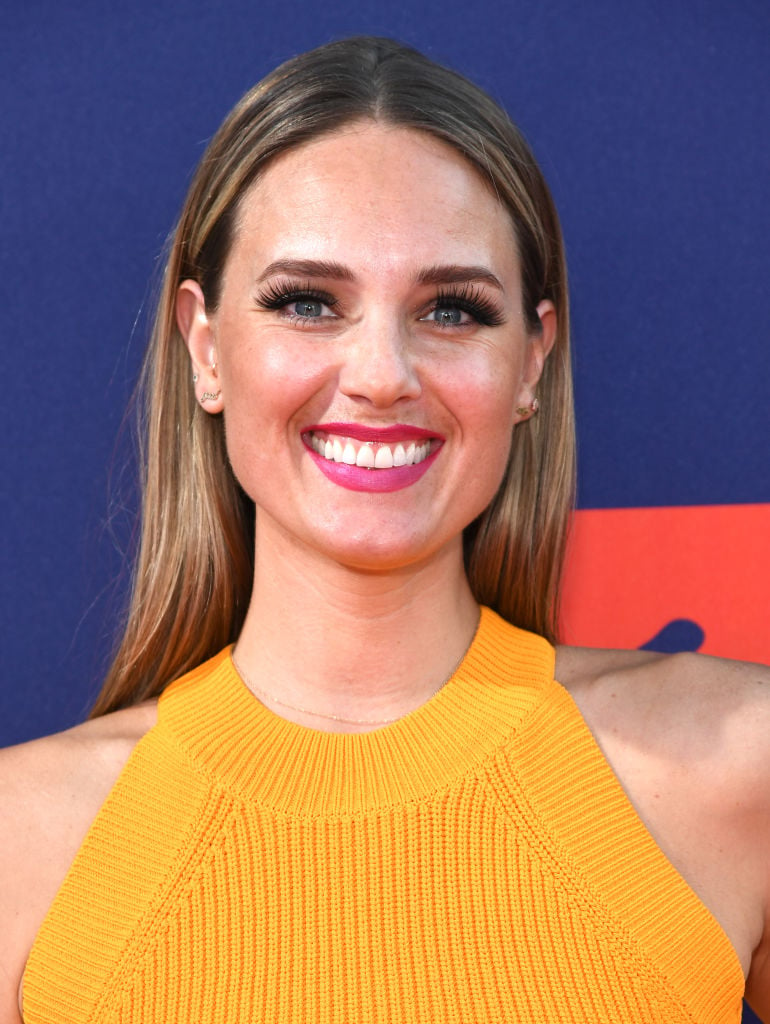 Most recently, Sorbello and Stucky had an opportunity to mend their relationship with War of the Worlds 2. They were both on the same U.S. team competing against the U.K. — but neither of them wanted to work with each other. While Sorbello paired up with her boyfriend, Paulie Calafiore, and a few others on the U.S. side, Stucky made an alliance with Johnny "Bananas" Devenanzio and hoped to get rid of Sorbello and Calafiore.
Unfortunately for Stucky, she was thrown into an elimination round against fellow U.S. competitor "Ninja" Natalie Duran, and it sent Stucky home. Sorbello certainly wasn't sad to see her go, either.
"The thing with Laurel is, it's not worth engaging with her," Inquisitr notes Sorbello said to People. "Our relationship came down to she was there for me when I needed her, but she didn't want to be there for me as an equal. I feel like her thing is she wants to make me smaller."
Their feud appears to be ongoing
With over 10 years of fighting and making up behind them, it seems wise for Sorbello and Stucky to just make it up to each other, especially if they're going to be on the show again in the future. But it looks like they allow their feud to continue.
Back in September 2019, Stucky spoke to PeopleTV about Sorbello. "I think she probably needs to take some time off from reality television," Stucky said. "I really don't want to cause too much trouble, but if I'm giving you my honest analysis of it, I really think that reality TV is bad for her. … She doesn't have a separation of who she is on the show and an actual life. … She's not pleasant to be around."
Stucky then added that Sorbello has "great qualities" she won't discount, but it's clear they're not planning on mending any fences anytime soon.
Check out Showbiz Cheat Sheet on Facebook!