'The Challenge': What Happened With Tori Deal and Ex-Boyfriend Derrick Henry?
Tori Deal and Jordan Wiseley from 'The Challenge' are engaged, but what happened to Deal and fellow MTV star Derrick Henry?
The Challenge: Total Madness has finally begun, and there are plenty of seasoned veterans hoping to win the big money once again. We know Johnny "Bananas" Devenanzio and Wes Bergmann are back in the hopes of earning themselves another win. And we also have Jordan Wiseley coming back after just competing and winning War of the Worlds 2 last season.
Wiseley is engaged to Tori Deal, another fierce competitor who's incredibly physically skilled and smart. But we can't forget about their sordid past. When Deal got her start on The Challenge, she competed with her boyfriend at the time, Derrick Henry. Now that Deal is happily in love with Wiseley, though, what exactly happened with Henry? Here's what we know.
Tori Deal is now engaged to fellow 'Challenge' competitor Jordan Wiseley
There are plenty of romances that blossom from The Challenge, but Deal and Wiseley's is the real deal. The two met when competing on Dirty XXX in 2017. While Deal was a rookie at the time, Wiseley took her under his wing and showed her the ropes regarding how to play a smart game.
On War of the Worlds 2, fans got to see exactly how close Deal and Wiseley became as a couple. They always had each other's backs and never bickered. And when Wiseley won an elimination round, he got down on one knee and proposed to Deal in front of everyone left in the game.
Fans and many Challenge players thought the gesture was sweet, but not everyone was happy. Cara Maria Sorbello doesn't get along with Wiseley or Deal, and she expressed distaste.
"There was one person who did not come up and congratulate us, and that was Cara," Wiseley told MTV News. "The fact that you can't let love in and win for a second? I think it speaks a lot to her heart and soul."
Deal connected with Wiseley while she was still dating Derrick Henry
Deal and Wiseley appeared to hit it off as soon as Henry was sent home during Dirty XXX. Henry had to pack his bags early after failing an elimination round — and while Deal didn't suspect she'd thrive without him, she truly blossomed when he was no longer on the show. Though she and Henry made plans to continue their relationship post-Challenge, Deal felt a serious connection to Wiseley.
According to the blog, Stop Being Polite, Wiseley took a liking to Deal from the beginning, too. He repeatedly noted that he hoped to run the final with her — and he got his wish. Together, they both made it to the end. Deal won third place and took home $15,000, while Wiseley came in first.
The blog notes it was at a wrap party when Deal officially called off her relationship with Henry. She allegedly called Henry and broke up with him while planning to pursue a relationship with Wiseley.
Deal seemed to cheat on Henry at the end of 'Dirty XXX'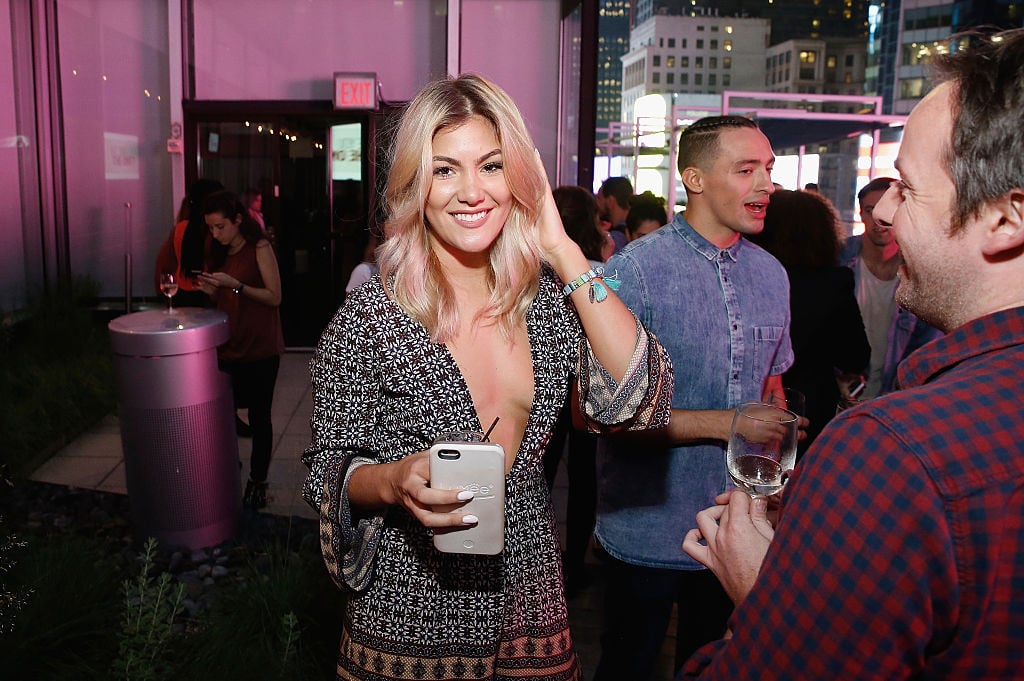 Deal talked about the moment she knew she wanted to be with Wiseley instead of Henry. "I knew I loved him when we were flying to the Dirty XXX final," she told MTV News. "It was funny because we were watching Beauty and the Beast on the plane with the song [that goes], 'There must be something I hadn't seen before.' And I was thinking, 'This is so my life with him right now.' Since then, it spiraled to what it is now."
All was revealed at the reunion, too. E! News notes Deal did, in fact, cheat on Henry toward the end of their relationship. And she also accused him of snooping through her phone. Henry denied the allegations heavily, but Deal stood by her accusations. At this point, we might never know the truth.
We're not sure where Henry and Deal stand now, but we doubt they're on good terms. The exes reunited to play together on Final Reckoning, but they left the game early. It seems Deal performs much better on the show with Wiseley by her side.
Check out Showbiz Cheat Sheet on Facebook!