'The Challenge': Why Did Cory Wharton and Alicia Wright Break Up?
Shortly before The Challenge star Cory Wharton met his now-girlfriend and mother of his youngest child, Taylor Selfridge, on Ex on the Beach Season 1, he publicly dated Are You the One? star, Alicia Wright. Why did the two break up?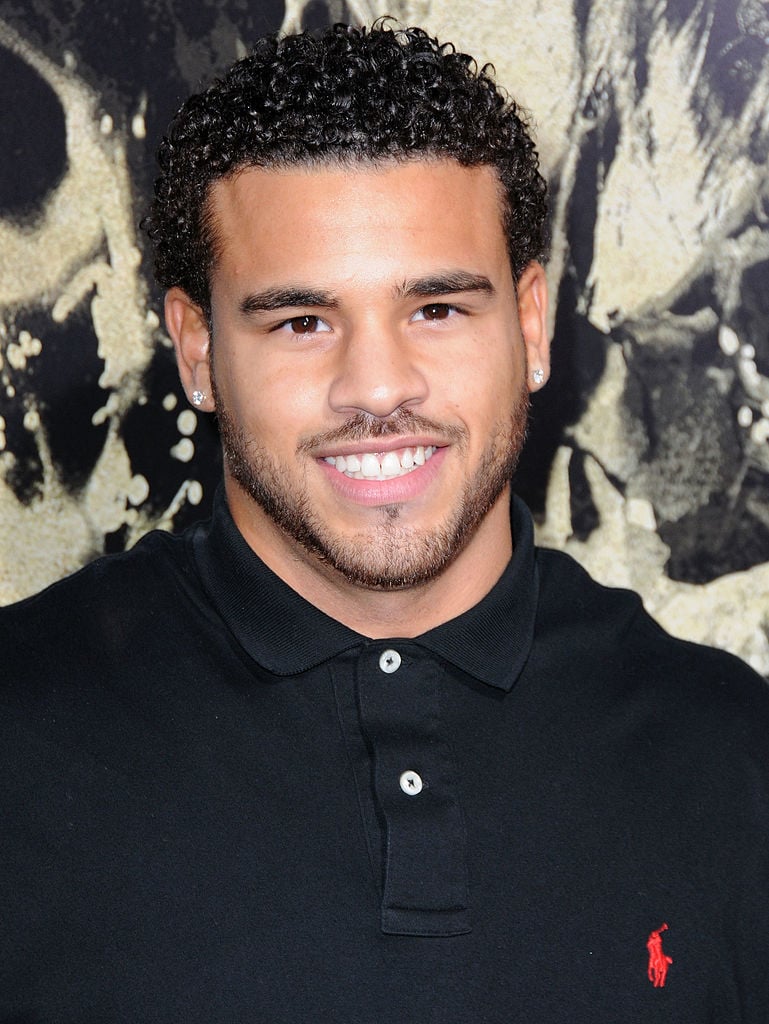 Cory Wharton and Alicia Wright before 'Ex on the Beach'
In 2014, then 22-year-old Los Angeles-based personal trainer Cory Wharton made his reality television debut on The Real World: ExPlosion. Shortly after his appearance, he joined the cast of spinoff competition series, The Challenge: Battle of the Bloodlines.
The personal trainer and his cousin, Mitch Reid, placed second and earned $37,500. After a decent performance in Rivals III, he placed third in Invasion of the Champions, winning $26,250.
RELATED: 'The Challenge': Why Cory Wharton Believes the Show Is a 'Blessing in Disguise'
In 2017, then 23-year-old New Jersey-native Alicia Wright appeared on MTV reality dating series, Are You the One? and quickly fell for Andre Siemers. However, the two were confirmed a no-match in the second Truth Booth.
After getting to know Derrick Henry and Edward Williams a little, Wright realized her perfect match was Mike Cerasani. However, she hooked up with Williams shortly before he left the house with his perfect match, Kam Williams, giving her a reputation as a "man stealer." 
Cory Wharton and Alicia Wright on 'Ex on the Beach'
Sometime in 2017, Wharton and Wright began dating. She met his daughter, Ryder, and helped him with her. However, the two broke up only a couple of weeks before he flew out to participate in a new dating show, Ex on the Beach.
He and Taylor Selfridge almost immediately hit it off, and they sent her ex-boyfriend, Andre Siemers, home in the first elimination ceremony. Wright arrived at the house in the third episode and quickly caused chaos in their seemingly perfect relationship.
RELATED: 'The Challenge' Star Cory Wharton and Taylor Selfridge Reveal They're Having a Baby Girl
Wharton admitted he still had feelings for his ex because they recently broke up, and she helped him with his daughter, but he wanted to pursue things with Selfridge.
Therefore, they eliminated her in the fourth episode. However, the production crew brought Wright back in the seventh episode as a single who can't get voted out to replace Tor'i Brooks. She and Selfridge eventually got into a huge blow-up where the latter spat on Wright from a balcony.
Why Cory Wharton and Alicia Wright broke up
On Ex on the Beach, the personal trainer explained he and Wright broke up only two weeks before he came to the show because he "wasn't feeling it anymore."
He told another castmate that she recently told him she loved him and would be heartbroken if she saw him and Selfridge in a relationship. Additionally, his ex and his next didn't get along because the two were both on the same season of AYTO, where they fell for the same guy.
Wright did not understand why Wharton broke up with her because he told her she's "everything he ever wanted." While the recent father admitted he still had lingering feelings for her, he believes she's an ex for a reason and can't say "I love you" back to her.
RELATED: 'The Challenge': Cory Wharton Addresses 'Teen Mom' Special Cancellation in Emotional Video
After the show aired, Wharton clarified some things that didn't air and explained he did have feelings for both women initially. However, he insists that he was honest with them and not flipping back and forth as the show portrayed. Wharton claims the following day after Wright arrived, the personal trainer talked to her and let her know he wanted to work on things with Selfridge.
Although the new couple left the island together, they later broke up. They reunited a few months later and recently welcomed a daughter, Mila Mae, in April 2020. Wharton and Selfridge were supposed to have a Teen Mom birthing special, but the network canceled it due to her resurfaced racially insensitive tweets from 2012.
MTV also terminated a working relationship with her as she was featured on Teen Mom OG alongside Cory and Ryder. Wright has taken responsibility for the firing because she reportedly wrote an open letter to the network.