'The Challenge': Zach Nichols Tells Jemmye Carroll Her Late Boyfriend Ryan Knight Would Be 'Ashamed' of Her
The Challenge stars and couple Jenna Compono and Zach Nichols got into a Twitter fight over old drama with nemesis Amanda Garcia. Because Jemmye Carroll felt like Zach hit below the belt with his harsh responses, she jumped in the fight to give her two cents. Although she quickly deleted her tweet, Zach saw and ruthlessly told Jemmye that her late boyfriend, Ryan Knight, "would be ashamed of the person you've become."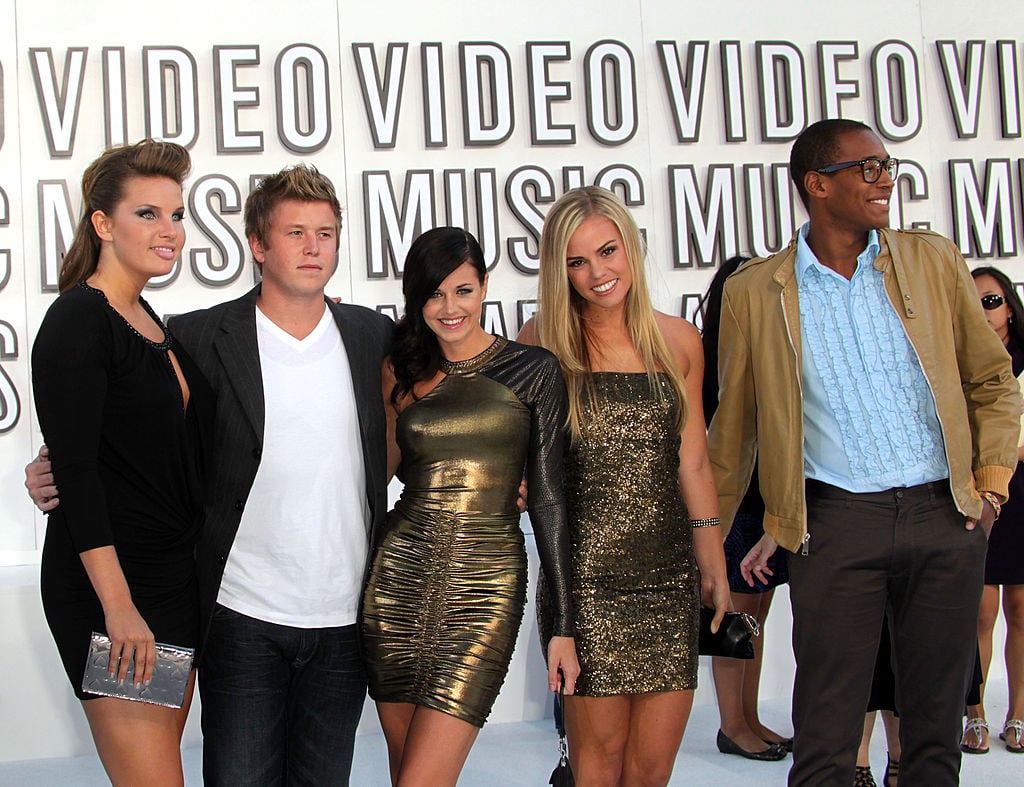 Jemmye Carroll dated Ryan Knight
Then 21-year-old Mississippi State University student Jemmye Carroll appeared on The Real World: New Orleans (2010) alongside then 23-year-old former hockey player Ryan Knight.
Although Jemmye describes herself as someone who prefers black men, she quickly developed an attraction to her roommate, Knight. He became the first white guy she ever slept with after the two hooked up in Episode 3.
Even though Jemmye had lingering feelings for her ex, the two continued dating until she ended their relationship in October 2011 due to Knight's infidelity.
A few months later, the ex-couple made their Challenge debut together on Battle of the Seasons (2012) as part of Team New Orleans alongside two other former roommates.
RELATED: MTV Star Jemmye Carroll Revealed Late Lover Ryan Knight Visits Her in Her Dreams
Although Knight attempted to win his woman back, any progress they made went out the window in Rivals II (2013) when he poured ketchup on Jemmye in the middle of an argument, as she has a phobia of the condiment.
The two then competed as partners in Battle of the Exes II. However, he dislocated his shoulder in the "Breaking Up" dome, sending them home in the fourth episode.
Two months after filming concluded, Battle of the Exes II star Diem Brown lost her ongoing battle with cancer. Two weeks after her passing, Knight unexpectedly died from a lethal combination of several different drugs and alcohol.
Jemmye Carroll jumps into fight with Jenna Compono, Zach Nichols, and Amanda Garcia
The Challenge official Twitter account tweeted a video detailing Amanda Garcia and Jenna Compono's beef from Invasion of the Champions to Dirty 30. Amanda commented, bringing up the rumors she spread about Jenna hooking up with Bruno Bettencourt, upsetting the Barbie Beast.
The New York-native promptly responded to Amanda and told her to let the past go. Her fiancé and The Challenge star, Zach Nichols, also jumped in and went off on Amanda.
He called her a "rotten, disgusting, vile b***h" and ruthlessly told her that she would eventually leave her child the same way her mother abandoned her as the "apple doesn't fall far."
RELATED: 'The Challenge': Da'Vonne Rogers Responds to Zach Nichols' Cruel Tweet to Amanda Garcia: 'You're out of Pocket'
Many followers and Challenge stars, including Da'Vonne Rogers and Jemmye, condemned Zach for his harsh tweet. The New Orleans-native quote tweeted him and asked if the couple had a wedding registry so she could give them counseling.
She also went at Jenna and asked her to donate to a fund and called the Barbie Beast out for having Aneesa Ferreira reach out to Jemmye. The Real World star ended up deleting her tweets, but not before Jenna and Zach saw them.
Zach Nichols says Ryan Knight would be 'ashamed' of her
The one-time champ tweeted Jemmye and said her opinion is "meaningless" to him. He continued and harshly told the MTV star that her late ex-boyfriend "would be ashamed of the person you've become."
Jemmye explained she deleted the tweet due to an incorrect hashtag she used and apologized to Jenna for speaking on their relationship. She also acknowledged Zach's hurtful comments and called it a "low blow."
RELATED: 'The Challenge': Jenna Compono Said She's Now in Therapy With Zach Nichols
According to Jemmye, "children and the dead are always off-limits," and his remark "further confirms what most of you already think about him. She concluded by stating that she knows Knight would have had her back in this situation and is proud of her.
In another tweet, Jemmye apologized to Jenna for coming at her when she only meant to defend Amanda from Zach's personal attack. The Challenge 35 airs Wednesdays at 8 p.m. EST on MTV.