'The Challenge': Zach Nichols and Jenna Compono Are Expecting Their Second Child
The Challenge stars Jenna Compono and Zach Nichols began dating in 2015 and got engaged in 2019. After postponing their wedding twice due to the COVID-19 pandemic, the pair privately exchanged vows in 2021 and welcomed their first child, Anthony Joseph, in September of that year. Nine months later, the couple announced in an Instagram post they're expecting their second baby in December 2022.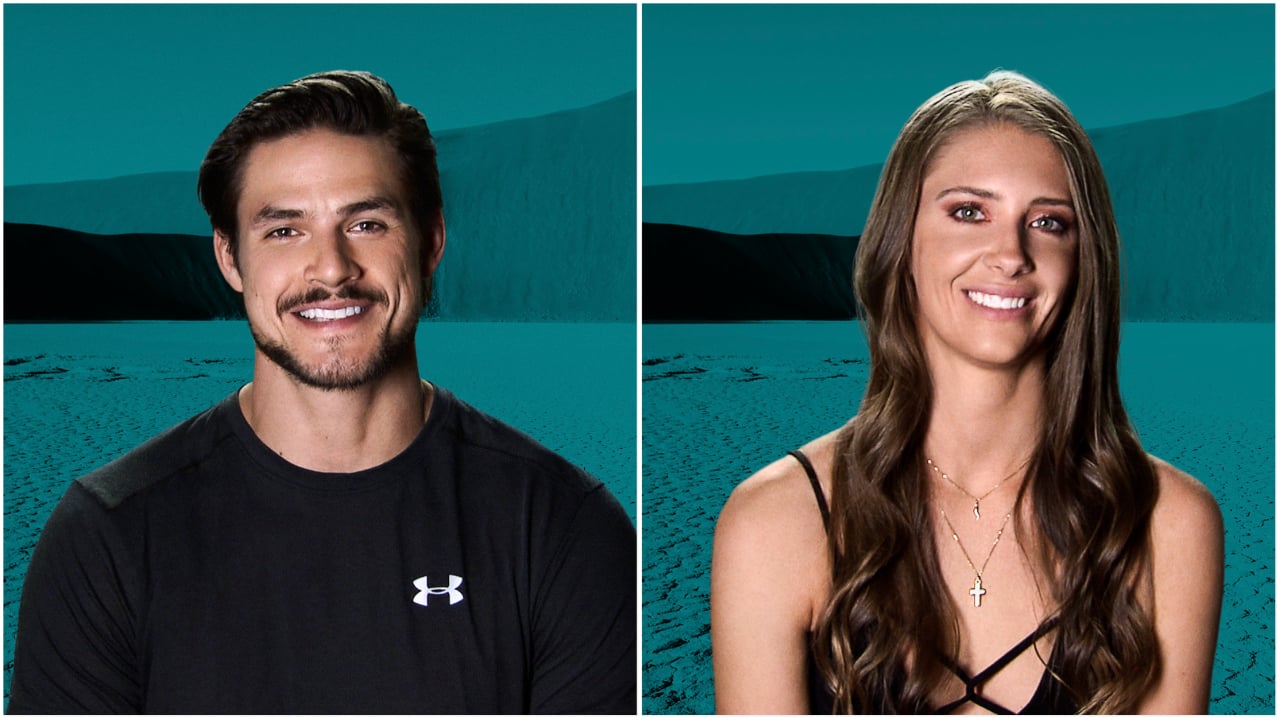 'The Challenge' stars Zach Nichols and Jenna Compono are expecting their first child
In June 2022, The Challenge stars and married couple Zach Nichols and Jenna Compono revealed they're expecting their second child.
They made the announcement with a picture of their nine-month-old son, Anthony Joseph, sitting on the grass and holding a sign that reads, "only child expiring December 2022."
RELATED: 'The Challenge': Zach Nichols and Jenna Compono Finally Had the Wedding They Wanted
The pair didn't add a caption to the photo. Several MTV stars, including The Challenge alums Angela Babicz, Ashley Kelsey, Brad Fiorenza, Britni Thornton, Brittany Baldassari, Cheyenne Floyd, Jonna Mannion, Josh Martinez, Kam Williams, Kyle Christie, Mark Long, and Nehemiah Clark and congratulated the pair in the comment section.
Zach and Jenna welcomed their first child in September 2021
In 2015, Zach and Jenna met on The Challenge: Battle of the Exes. Despite the awkward situation, the pair fell for each other and dated on and off before starting an official relationship in 2017 after reuniting on Invasion of the Champions.
After competing in Total Madness, he proposed to her in December 2019. Season 35 might serve as her last season as Jenna has expressed her desire to get married and immediately start a family.
However, she believes viewers might see Zach on the show again, as he will likely return at some point. The couple initially planned to marry in February 2020, but the COVID-19 pandemic forced them to reschedule. A year later, in February 2021, they revealed they were expecting their first child together.
In the caption, Jenna explained that the pair had to postpone their wedding again and didn't want to continue waiting to "start the next chapter of their lives." Therefore, the couple decided on a private ceremony they held the following month in which they privately exchanged vows. In September 2021, they welcomed their newborn baby, Anthony Joseph.
Jenna and Zach tied the knot in April 2022
A few months later, in April 2022, Jenna and Zach had their dream wedding, which all their families and friends attended.
They shared several behind-the-scenes pictures of their special day, from arriving at the church together to celebrating on a party bus with their loved ones to the reception, where they kissed and cut the cake on their Instagram stories.
Her cousin Brianna Julig, who viewers remember from their partnership on The Challenge: Battle of the Bloodlines, reigning champ Kaycee Clark, alum Nicole Zanatta, and veteran Nany González, who served as a bridesmaid in the wedding, were some reality TV personalities in attendance.
Since welcoming their first son and getting married, the two are seemingly enjoying their new lives as parents. The Challenge: All Stars 3 airs Wednesdays on Paramount+.
RELATED: 'The Challenge': Jenna Compono and Zach Nichols Reveals Gender of Baby in Adorable Video