'The Challenge': Zach Nichols and Jenna Compono Finally Had the Wedding They Wanted
The Challenge stars Jenna Compono and Zach Nichols finally had the picture-perfect wedding they envisioned after postponing it twice. Several cast members, including champ Kaycee Clark and veteran Nany González attended the ceremony.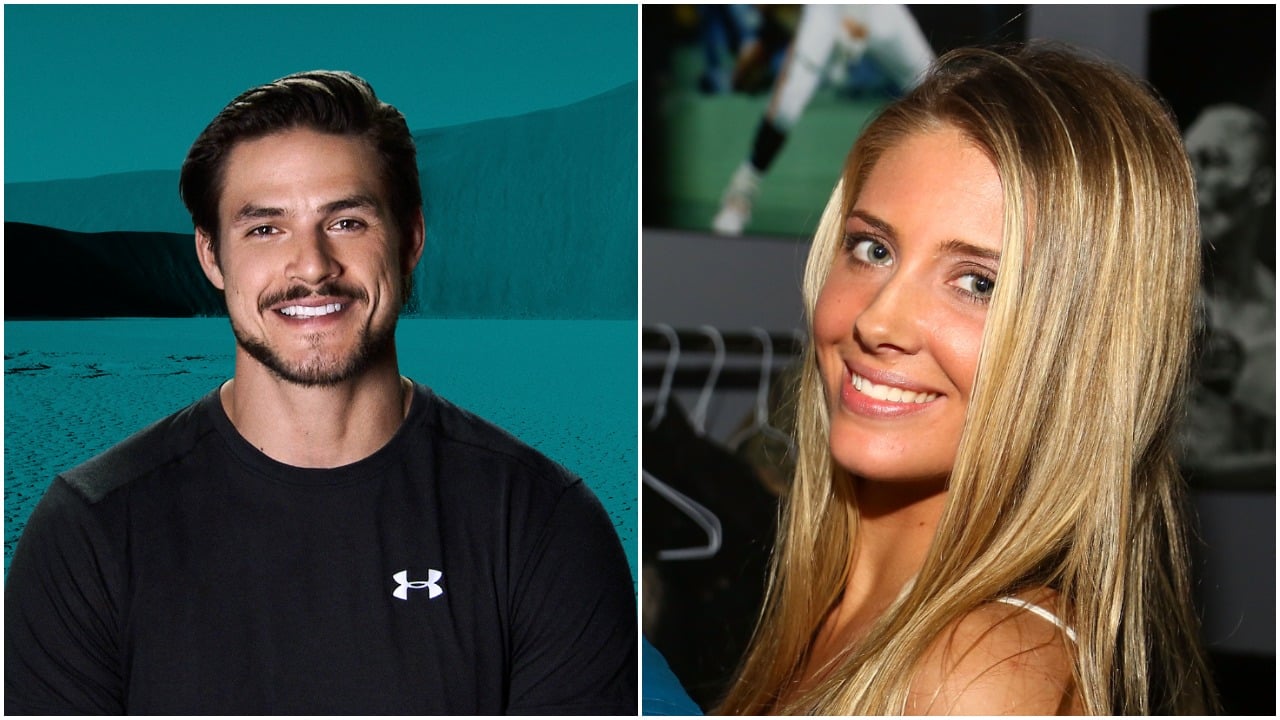 'The Challenge' stars, including her cousin, attended Zach Nichols and Jenna Compono's wedding
In April 2022, The Challenge couple Jenna Compono, 29, and Zach Nichols, 34, officially held their dream wedding with all their friends and family in attendance.
The couple shared several behind-the-scenes pictures of their big day to their Instagram stories, from arriving at the church together to time on a party bus with their loved ones to their reception, where they kissed and cut the cake.
RELATED: 'The Challenge': Jenna Compono and Zach Nichols Reveals Gender of Baby in Adorable Video
Her cousin Brianna Julig, who fans remember from their time on The Challenge: Battle of the Bloodlines, reigning champ Kaycee Clark, alum Nicole Zanatta, and veteran Nany González, also a bridesmaid, all attended the wedding. 
They already exchanged vows privately and welcomed a son
After meeting on 2015's Battle of the Exes, Jenna and Zach dated on and off before starting an official relationship in 2017 following their time on Invasion of the Champions.
He later proposed to her in Dec. 2019 after she competed on Total Madness, which will likely serve as her last season as she revealed she wanted to get married soon and start a large family.
The pair initially planned to wed in February 2020 but had to reschedule due to the global pandemic. A year later, in February 2021, they revealed they were expecting their first child together.
In the caption, Jenna explained they had to postpone their wedding again and didn't want to wait to "start the next chapter" of their lives. Jenna and Zach privately exchanged vows in an intimate ceremony the following month. On Sept. 2, 2021, the pair welcomed their baby boy, Anthony Joseph.
Jenna claimed MTV approached them for a now-axed wedding special
Speaking to The Challenge Mania podcast in March 2022, the three-time finalist revealed MTV approached her and Zach about a possible wedding special.
Similar to five-time champ CT Tamburello 2018's The Challenge: CT's Getting Married, their special would revolve around multiple couples preparing to tie the knot and run for 10 episodes. The other engaged pairs reportedly included finalist Tony Raines and his fianceé Alyssa Giacone, and champ Jordan Wiseley and veteran Tori Deal.
However, after Jordan and Tori broke up in November 2020, Jenna noticed she began not hearing much from the producers. Therefore, the reality star contacted the network again about the possible special but said they didn't know the next steps due to the pandemic and understaffing.
Even though Tori and Jordan are no longer together and she isn't sure when Tony and Alyssa plan to wed, Jenna pointed out other couples who could join the special such as Kam Williams and Leroy Garrett, as they're expecting their first child and recently engaged three-time champ Derrick Kosinski. However, as Jenna and Zach already tied the knot, likely, they won't be a part of it. The Challenge airs on MTV.
RELATED: 'The Challenge' Star CT Tamburello Seemingly Reconciled With Wife Lili Solares