'The Challenge': Zach Nichols on Why His Relationship With Jenna Compono Will 'Make It Through Anything'
'The Challenge' star Zach Nichols explains why he believes his relationship with Jenna Compono can 'make it through anything.'
Jenna Compono and Zach Nichols began dating in 2014 after meeting on The Challenge: Battle of the Exes II. The next several years of their on-again, off-again relationship was documented on the reality series, but the couple remained together and recently married. During a Jun. 2021 Instagram Story, the former winner reflected on his nearly eight-year relationship with Compono and why he believes the two will "make it through anything."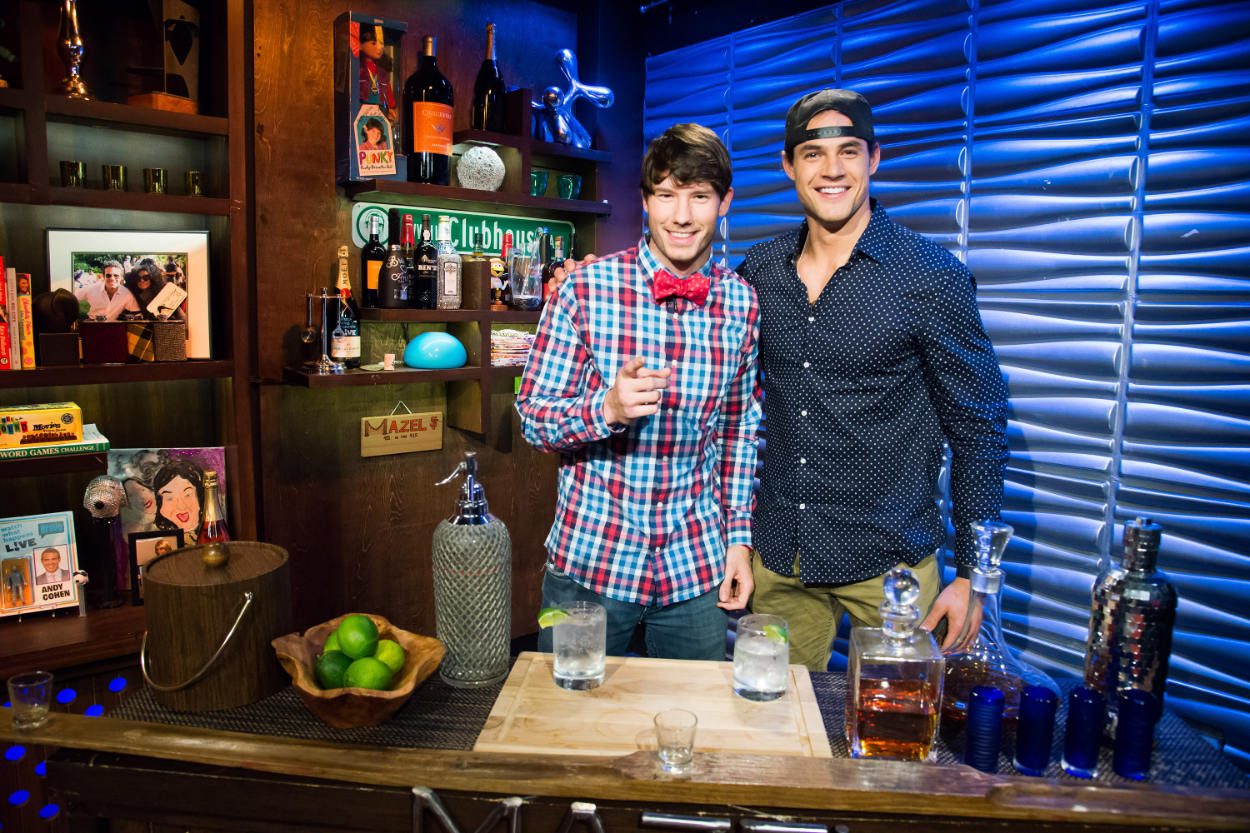 Zach Nichols and Jenna Compono's relationship documented on 'The Challenge'
Then rookie Jenna Compono and returning finalist Zach Nichols met in 2014 while competing on The Challenge: Battle of the Exes II and immediately hit it off, despite the unusual circumstances.
They began a relationship following their time on the show but broke up after the next season, Battle of the Bloodlines, because he called her another girl's name when she phoned home.
The two eventually got back together and moved into a Michigan-based home with each other. They also both returned for Invasion of the Champions (2017), Final Reckoning (2018), and War of the Worlds (2019).
Compono competed on Total Madness (2020) while Nichols stayed home, which proved to test their relationship as he angrily called her in response to messages he reportedly found in her phone. However, they overcame their issues when she returned after the show.
Nichols explains how the show has 'hurt' and solidified their relationship
While answering questions on Instagram Story in Jun. 2021, a fan asked Nichols if the show negatively impacted his relationship with Compono "more" than if the two didn't compete together.
He explained he did believe it "hurt more than it did any good," primarily due to the pressure that comes with filming a relationship on television.
The former champ continued, "I can honestly say we've been at our lowest and highest on these shows, and harsh feelings that are shown are so maximized or temporary and usually in the moment."
Nichols ended his answer by noting the couple has "made it through almost eight years filming together and the backlash that came with it." Therefore, he believes the two will "make it through anything."
They recently married and are welcoming a child together
Shortly following filming for Total Madness, around Christmas 2019, Nichols proposed to his girlfriend of over five years, who emphatically said yes, and the couple announced a wedding date of Feb. 13, 2021.
However, they postponed it due to the COVID-19 pandemic. Unsure of when they would wed, the two decided to start their family sooner as she's previously expressed her desire to have a large family.
In Feb. 2021, they announced they were expecting their first child and married the following month in a private wedding. Their baby boy's due date is set for Aug. 2021.
While Compono noted her husband might return for another season because she believes he still has a chance to win, she'll likely take a break, if not retire, to focus on her growing family. The Challenge airs on MTV.