'The Challenge': Zach Nichols Was Once Caught on a Dating App While in a Relationship With Jenna Compono
We've seen a lot of drama on The Challenge: Total Madness, and Jenna Compono's fight with Zach Nichols was the center of attention. Nichols and Compono have been together for years, and they actually met on the show. But many have warned Compono that Nichols doesn't treat her right — and their fight on the show truly exemplified his ill treatment of her.
Despite everything fans have seen and warned Compono against, she's now engaged to Nichols. While the two seem to be doing better than ever, we can't forget that Nichols was once exposed by another Challenge competitor for being active on a dating app while still in a relationship with Compono. Here's what happened.
Zach Nichols put Jenna Compono on blast on 'The Challenge: Total Madness'
RELATED: 'The Challenge': Fans Think Zach Nichols Is Trying to Save Face as He Keeps Posting Sweet Photos of Him and Jenna Compono
We've seen plenty of fights between Nichols and Compono, and what occurred on Total Madness was quite severe. While Compono was competing, she called Nichols at home — and he refused to pick up at first. When she finally got to speak with him, he admitted he went through her old direct messages from two years ago. And he found messages from other men.
Compono told the cameras that these messages were received when she and Nichols were on a break, and she told Nichols she'd never cheat on him. By episode 7 of the season, Nichols told Compono that she had to leave the show and come home or else he'd kick her out. This left Compono completely conflicted about the entire situation.
"Jenna was like, every day like, 'I want to go home.' I mean, she was not in a great space, so we all thought, you know, at some point, she was gonna go," Aneesa Ferreira told the Challenge Mania podcast.
Amanda Garcia exposed Nichols for having a dating app while with Compono
Nichols certainly isn't in a good place to accuse Compono of cheating. Not only has he called Compono another woman's name on the phone in the past, but he was also exposed by fellow competitor Amanda Garcia for having the dating app Bumble on his phone.
"Zach was on Bumble when we got eliminated," Garcia told Compono during War of the Worlds, according to MTV. "He showed me and Da'Vonne — ask Da'Vonne," Garcia added. Nichols then yelled that Garcia was a "liar," and it prompted a fight with Compono.
According to Nichols, he did redownload the app after Final Reckoning — but he claims he never actually interacted with it. Unfortunately, Compono had trouble believing what was going on, and it caused Nichols to blow up once more.
"If they can find a weakness, they're going to attack that, and I think certain types of people play that game. It's a dirty game," Nichols told MTV. "It's very cutthroat, and people don't care what they do in order to get a leg up, and you really realize that when you're in a relationship."
Compono thinks the situation was 'blown out of proportion'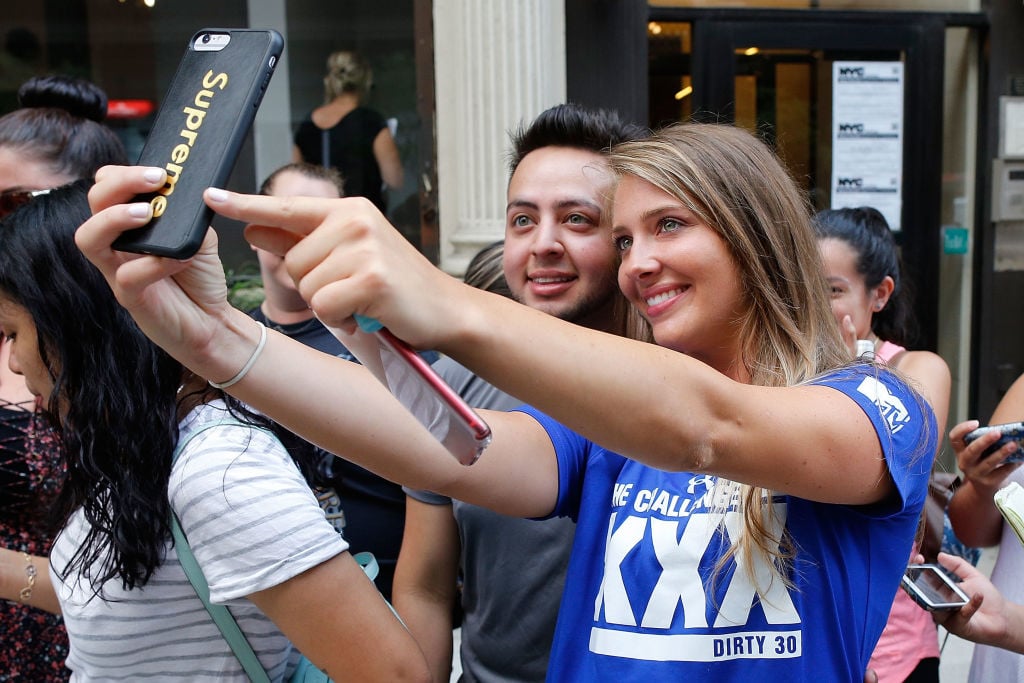 The dust has settled since the Bumble incident. Since then, both Compono and Nichols have reflected on what occurred — and Compono thinks everything became a way bigger deal than it should've.
"I definitely think it was blown out of proportion," Compono told Us Weekly. "That night, we were all drinking. Obviously I'm not a fan of Amanda, and she's not a fan of me. Looking back, I feel like I could have handled it a lot better — maybe sat him down instead of just screaming at him and acting like a complete psychopath."
Compono added that she knows Nichols "shouldn't have been on it and he knows that," so we're hoping he's stayed off of apps since then. "I'm not going to lose a guy that I've been crazy about for the past five years over a stupid fight on a TV show," she continued.
Check out Showbiz Cheat Sheet on Facebook!