'The Chi': Curtiss Cook Talks Season 4 and Douda's Plans as Mayor: 'Beware'
There are only a few days left until the premiere of The Chi Season 4 — and actor Curtiss Cook is here to give you the scoop on what to expect.
Cook stars on the series as Otis "Douda" Perry, a businessman by day and mobster by night. He just became city mayor in season 3, but Douda fully intends on continuing his side business, even bringing Trig into the fold to help him run things.
Ahead of season 4, Cook gave an exclusive interview to Showbiz Cheat Sheet about the show, sharing what's next for his character and more.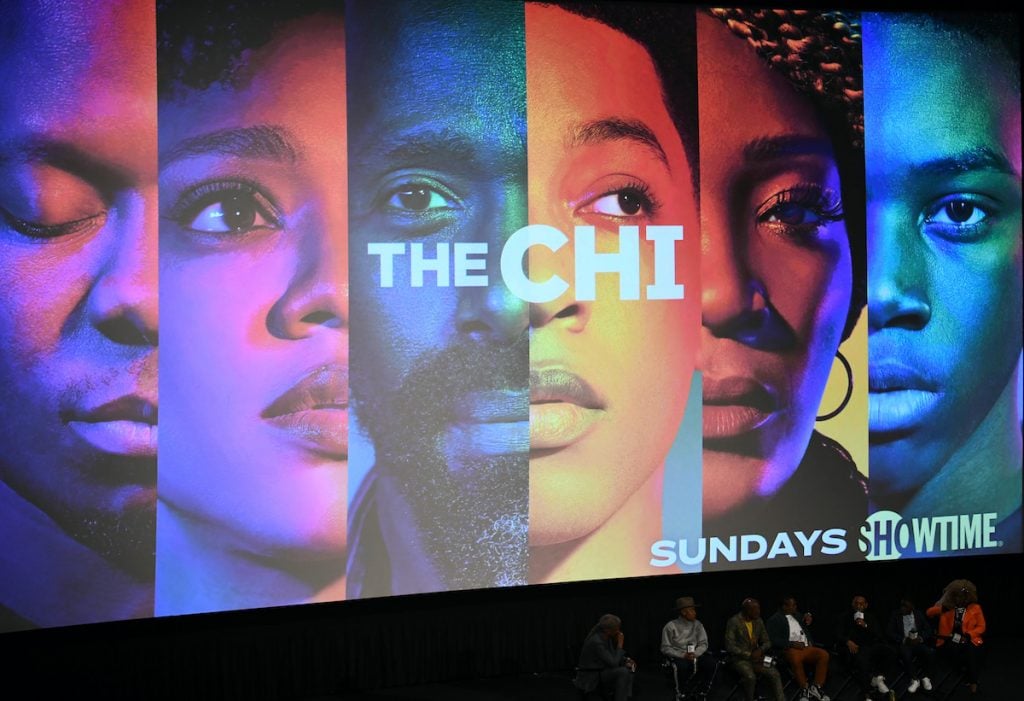 'The Chi' Season 4 focuses on police brutality
The fourth season of The Chi largely focuses on the effects of police brutality after Jake is aggressively confronted by officers.
The encounter will seemingly spark a movement for justice by Douda, who delivers a passionate speech in the trailer about his plans to combat police misconduct. "There's a war going on outside," he says. "The police department is on one side and the Black community is on the other. And right now, the Black community is losing. It is time to do something different. Today, I'm going to change the city forever."
Curtiss Cook elaborated on 'The Chi' Season 4 and what to expect from Douda
Without saying too much, Cook teased that Douda will do something dramatic after learning what happened to Jake. "I'm in power to really make some changes now," he said. "So now the question becomes what could he do? … When you see what he does, it's going to be one of those things where you're like, 'No, he did not just do this.'"
"In the trailer, he's like, I'm gonna change our city forever, and he does," Cook continued. "And the way he does it, it's not like he's sitting around having committee meetings and talking to everyone. He just says, this is what I'm doing [and does it] … It's going to be great."
But that doesn't mean to expect all good things from Douda. Remember in season 3, he mentioned that he has certain plans for Jake and Trig, which could draw big consequences for them.
"One thing about Douda is that while everyone else is playing checkers, he's playing chess," Cook went on. "He's lining so many things up so far down the road that he's never gonna be called out and if he does get called out, beware because he's coming back with a vengeance."
"So that comment that he did make to trig is definitely true. He has plans for Jake and for Trig," he added. "Of course, what those plans are and how they're gonna come into play, we'll see … But [Jake and Trig] are savvy enough to know."
Who else is coming back for 'The Chi' Season 4?
Cook, who is also the upcoming Steven Spielberg adaptation of West Side Story, said all your favorites from the third season will be back for season 4. There are also new faces including Jason Weaver, who Deadline says will play an early friend of Trig's who is "struggling to rebuild his life."
"They go way back and why he comes back in his life is interesting and what happens when he comes back into his life is exciting," Cook said of their relationship.
The Chi returns to Showtime on Sunday, May 23 at 9 p.m. ET. If Cook's comments are any indication, you won't want to miss it.