'The Chi': Jasmine Davis on Her Relationship With Luke James: 'Something Shifted'
In an interview, former 'The Chi' star Jasmine Davis opened up about why she left the show, her experience working with Luke James, and more.
Whenever two actors share a screen together, viewers naturally wonder about their relationship behind the scenes. This goes for The Chi actors Jasmine Davis and Luke James, especially now in light of Davis' abrupt exit from the show. In an interview, Davis claims she and James had a great relationship at first — but eventually, "something shifted." Representatives for James did not immediately respond to requests for comment.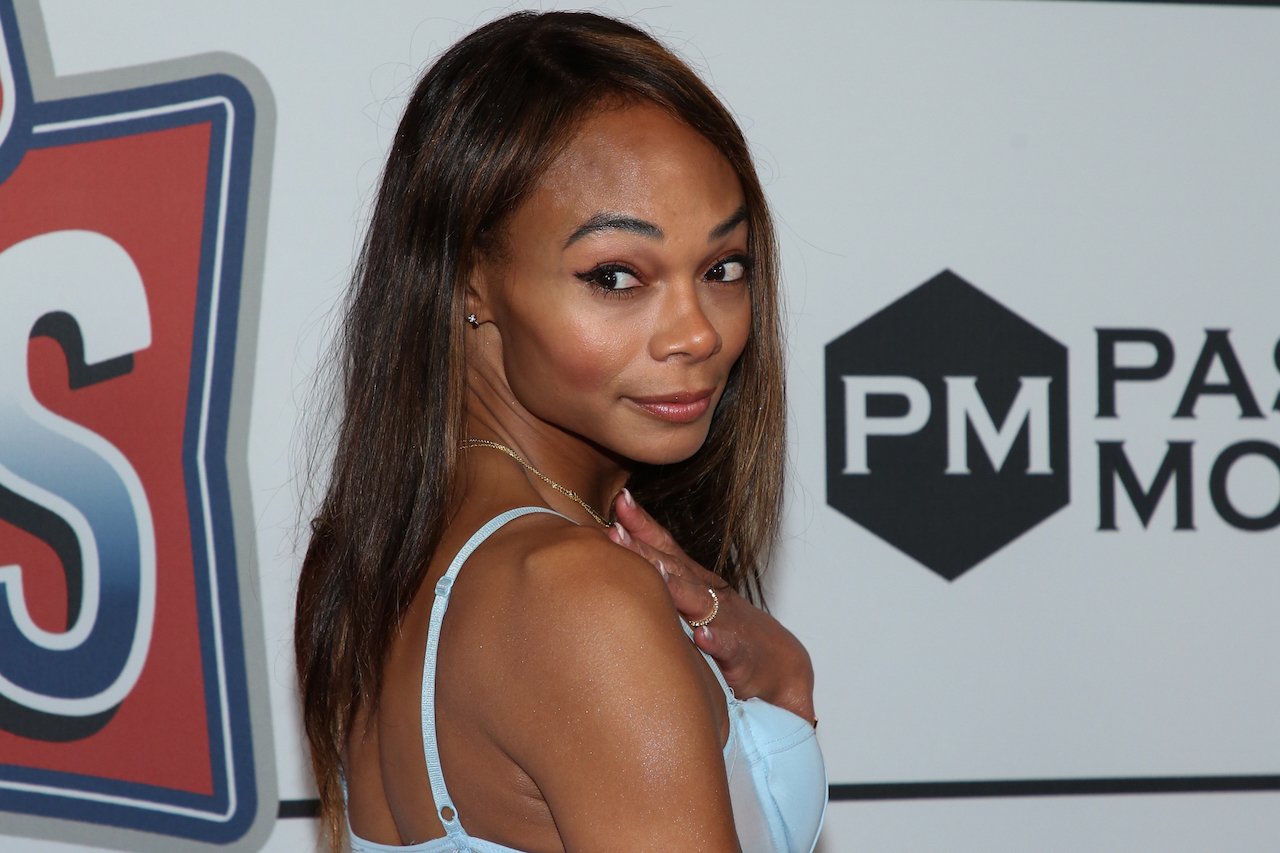 Why Jasmine Davis left 'The Chi', in her own words
Davis announced in April that she would not be returning to the show, on which she starred as Imani, the ride-or-die partner to James' Trig Taylor. It was later reported that it was because she had faked a vaccination card, which Davis has denied.
Appearing on the podcast Talk to Me, Davis clarified that there was an alleged policy in place by Disney requiring that all actors on the show undergo COVID testing three times a week, which she was "all for."
"You know me, I'm [unvaccinated], and I was all for that," she told the host. "But I would slowly see that I was treated different from other people. I would see that some people wouldn't even get tested. People were traveling back and forth, and I was threatened constantly with my job."
Davis said she felt "targeted" specifically by one person working in the Human Resources department. "I felt like she targeted me," she said of that person. "I would see cast mates fly in their family, go on vacation who weren't filming for two or three weeks. If I wasn't filming for two or three weeks, I wasn't allowed to leave. I was threatened, they were saying that I wasn't complying. And I'm like, I was complying. You could have found me a testing facility back in L.A. or anywhere else. But it was like, no. They treated me like a prisoner."
"I actually have to say Showtime itself had no problem with me traveling," she clarified. "… But Disney kept saying I wasn't complying. I'm like, how? You can test me wherever, but they kept treating me, like I said, like a prisoner. … And again, I would just look on Instagram and see people living their lives and I'm treated like a prisoner. The LGBT puppet that they like to portray."
She added: "No one cared. No one protected me. No one cared about my mental health. It was more so, do what we say. I felt like a slave, to be honest."
The relationship between 'The Chi' actors Jasmine Davis and Luke James
Asked about how she got along with James offscreen, Davis said that things were "cool" in the beginning. "When I first met him, it was cool," she shared. "The first season, the first few episodes were cool, and then something shifted. I don't know what. I just felt like, you know, there was no connection. And I'm like, OK, whatever, I guess that's how some actors are. Whatever. But I felt like it started to affect me because I'm constantly getting complaints that I'm stiff or 'What's going on with Jasmine?'"
She recalled that she would often reach out to James to try and rehearse scenes but claims he wasn't always willing. "I'm trying to figure out how to make this scene even pop more because again, I'm getting threatened by my job," she explained. "… It's all this stress upon me and then I'm seeing my scene partner who will hang out with other people or want to rehearse with other people, and I'm like, damn, like, why you don't want to rehearse with me?"
"You know, you gotta do a scene with me," she added. "I'm just trying to really get the most of the scenes because I barely got the most lines as it is, and my character barely has any depth. Most of the depth was me saving the girls and stuff, so I'm trying to get the most out of it. And I just felt like there was no support there for whatever reason. I don't know, but again, that ain't my business. I don't care at this point."
Walking away
Davis said that by September of 2021, she had officially made her mind up to leave the show, announcing it publicly a few months later. Looking back, she said she wouldn't "wish that [experience] on her worst enemy." But she is nevertheless grateful for the "lessons" she learned and the support she got from the people she reached through her role on the show.
"I'm grateful that I was able to take this project on because it was one thing that let me see how strong I was, and how grateful I am, and how protected I am," she said.
It is unclear how the show intends to address her absence, but viewers should find out more when The Chi returns this June.