What Is 'The Chi' Star Luke James' Net Worth?
Known for portraying Johnny Gill during his rise in New Edition and the older brother of Jake in Showtime's The Chi, two-time Grammy nominee Luke James has also established himself as a singer. What is the model's net worth, and is he currently dating anyone?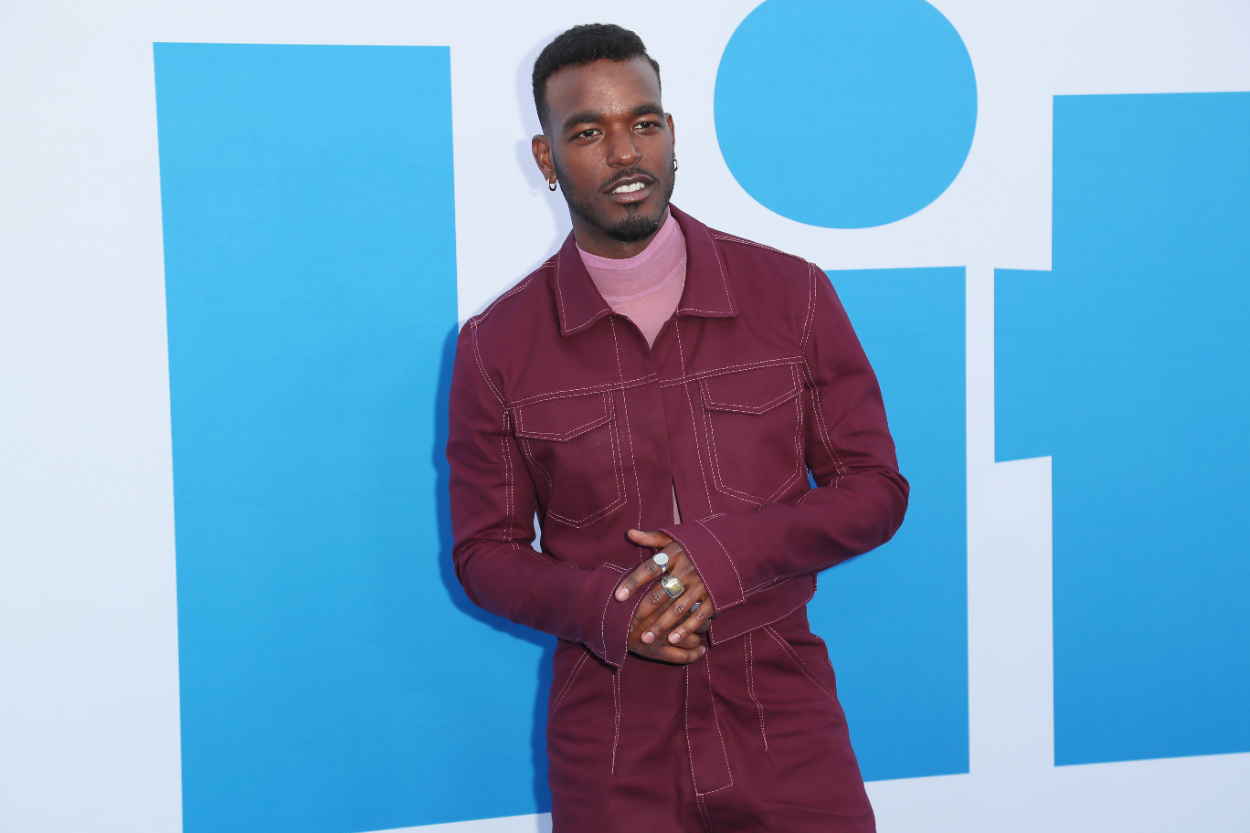 Luke James got his start as a singer and model
Originally from New Orleans, Louisiana, Luke James Boyd fell in love with music at a young age while watching a contestant perform Donny Hathaway's "A Song For You" on Showtime at the Apollo.
Introduced to various music types from his mother, James eventually joined a musical trio Upskale, but they split after high school. He then attempted to garner attention by performing as an opening act for R&B singer Tyrese Gibson.
However, it failed, so he focused on songwriting and co-wrote hits, including Chris Brown's "Crawl" (2009) and Justin Bieber's "That Should Be Me" (2010). In 2011, singer Beyoncé personally selected him as a model for her single "Run the World (Girls)."
Later that year, he released debut mixtape #Luke which spawned the Grammy-nominated single "I Want You." He then released another mixtape, followed by the 2014 debut album Luke James. Single "Options" from the project earned him his second Grammy nomination.
Luke James to become a series regular in 'The Chi'
After making his television debut in a 2003 episode of Half & Half as Tyrese's background singer, the artist auditioned for the role of Johnny Gill in the BET miniseries The New Edition Story (2017). The three-part miniseries served as a first for the network.
However, it became an immediate hit, receiving the most viewership for a BET premiere since The Game in 2012. Following the success of the series, James landed a role in musical drama Star (2017) as Noah Brooks and portrayed Sean Combs in Unsolved: The Murders of Tupac and the Notorious B.I.G. (2018).
He then joined the cast of Lena Waithe's The Chi as Trig Taylor, the estranged older brother of Jake. The actor enters the third season following the death of their brother and gang leader, Reg. Wanting to take Jake away from Chicago, he and his girlfriend Imani returned, seeking full custody.
However, Jake is comfortable living with crooked businessman and aspiring mayor Otis "Douda" Perry and must choose. Prior to filming for season 4, the show announced it promoted James' Trig from a recurring role to a main character.
Luke James' net worth
Following his The New Edition Story and The Chi success, the singer landed a role in the comedy film Little (2019) alongside Regina King and Issa Rae.
Additionally, he released another album, to feel love/d in which single "go girl" featuring BJ The Chicago Kid and Ro James reached number 29 on the US R&B charts.
Currently, the actor is seemingly single and doesn't have any children. However, he previously had high profile relationships with a popular backup dancer for Beyoncé, Kim Gingras, and UK singer Jessie J.
According to Celebrity Net Worth, the artist has an estimated net worth of $3 million.