'The Chi': Many Fans Think Kiesha's Boyfriend Is 'Hiding Something'
During The Chi Season 3, Kiesha mysteriously disappeared from a bus stop while her parents enjoyed their honeymoon. After being unable to locate their missing daughter or find helpful information, Ronnie decided to act. Now free from her captor, Kiesha tried to move on with her life before finding out she was pregnant with her kidnapper's child. While expecting, Kiesha met Christian, and the two have begun dating. However, many fans believe her new love interest is sketchy and "clearly hiding something."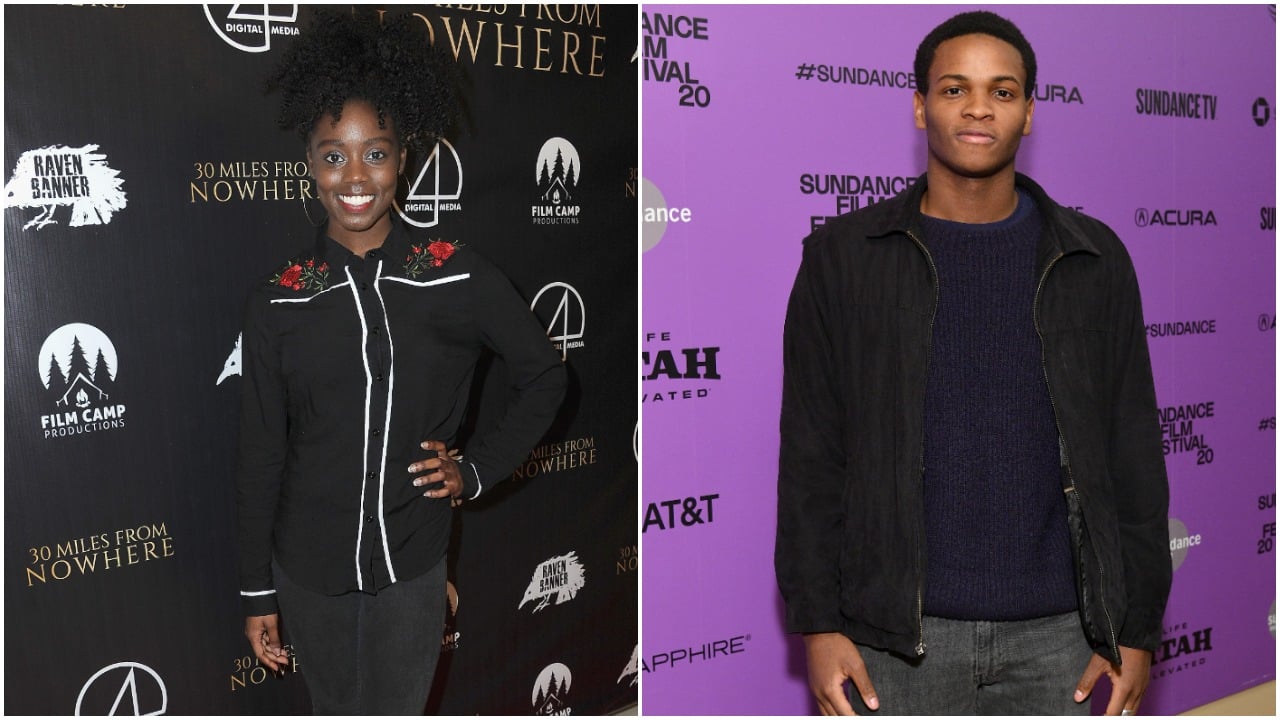 Kiesha was abducted in 'The Chi' Season 3
After receiving a track scholarship for college, someone kidnapped Kiesha (Birgundi Baker) from a bus stop while she waited for her boyfriend.
Her parents begged the community to help find their missing teenager. However, they didn't receive much help as some locals considered her "fast" due to a secret Finsta account.
Viewers learned that former track coach Omari (Cedric Mays) kidnapped her. He held her captive in a room where he watched her at all times. She attempted to escape during a citywide blackout, but he captured her and dragged her back inside.
Feeling compelled to help, Ronnie (Ntare Guma Mbaho Mwine) searched for the teenager, eventually finding her in the house and breaking her out. When Omari returned, Kiesha beat her abductor to death.
She later met her boyfriend Christian at her job
Attempting to settle back into her everyday life, Kiesha tried to go on runs. But, she had flashbacks that gave her panic attacks. Additionally, she discovered she was pregnant with her kidnapper's child.
Although she initially planned to get an abortion, Kiesha changed her mind and decided to go through with the pregnancy. The teenager chose adoption and met with several potential families who wanted to raise the child.
After picking Octavia (Tabitha Brown) to adopt the kid, she decided against it after holding her son. Kiesha brought him home and chose to name the baby after Ronnie.
While pregnant, her co-worker Christian (Freedom Martin), who stated he knew of her story, began showing interest in her and asked her on a date. After starting slow, the two eventually shared a kiss, and he asked her to be his girlfriend during the season 4 finale.
Many fans think Christian is sketchy
Several viewers haven't warmed up to Christian and believe he's "clearly hiding something." One Reddit user boldly theorized the teenager could be Omari's son, with many agreeing.
While other viewers also think something is off with their romance, they believe it's something "less sinister," such as he might be a journalist who's secretly writing a feature piece on her.
Another fan pointed out that Christian seems "too eager" to get involved with a single mother not that far removed from a traumatic situation. The fan noted Christian gives them "religious cult vibes." Someone else agreed, believing the co-worker is "too persistent" and thinks he might attempt to kidnap her child.
Other viewers remain optimistic, with one user noting they hope he is a good guy as they believe Kiesha "deserves" it.
Showtime renewed The Chi for season 5.