'The Chi' Season 3 Episode 3 Recap — Plus All the Music Featured in 'Buss Down'
In The Chi Season 3 Episode 3, Jake enlisted Trig's help to search for Keisha, and Emmett and his family moved in with his mother. Additionally, with the assistance of an established support group, Nina and Dre held a vigil for their missing daughter to spread the word. Here's everything that happened, including the music featured in "Buss Down."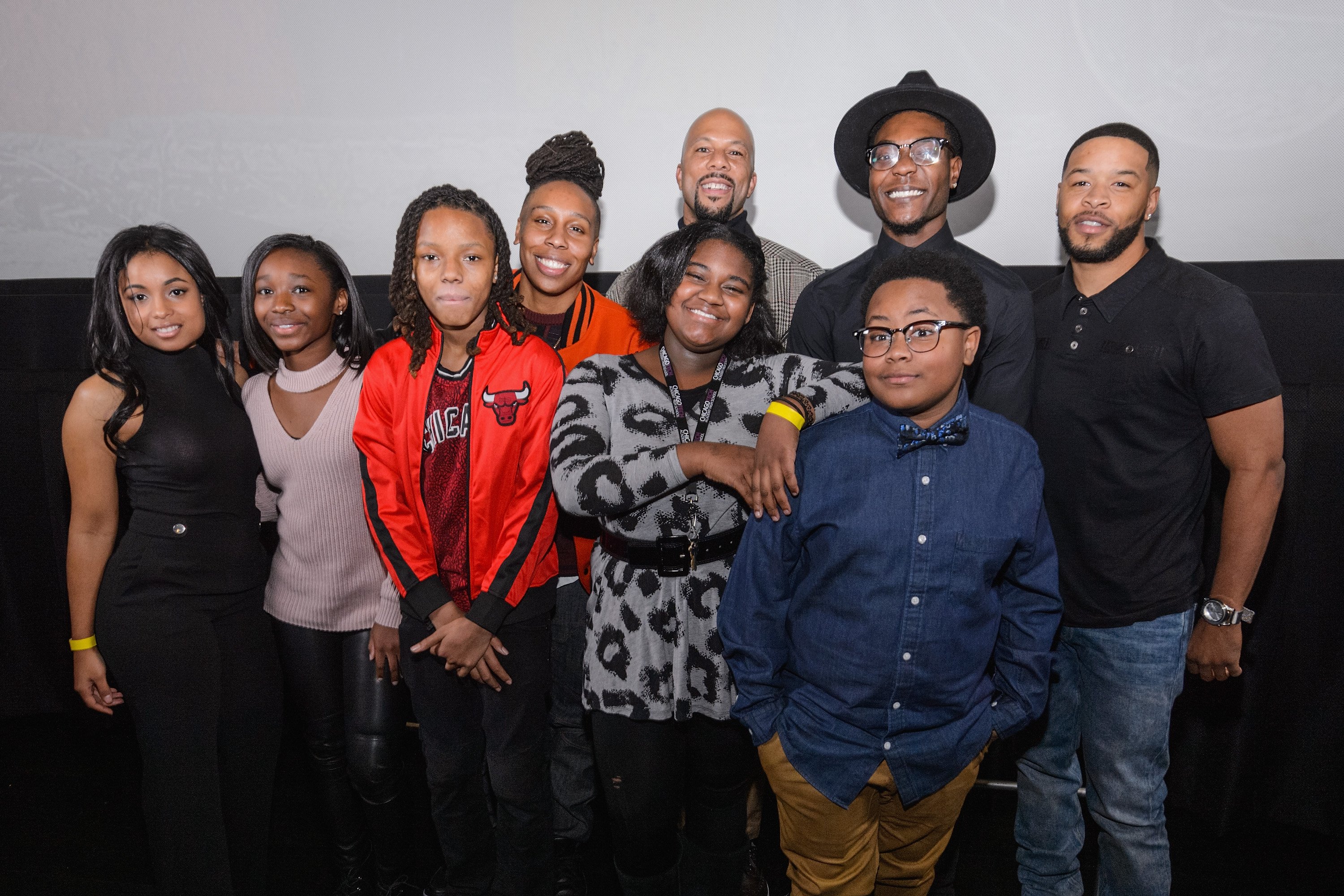 Trig tried looking for Keisha
After Nuck (Cortez Smith) pulled a gun on Kevin (Alex R. Hibbert) when he and his friends showed up looking for Keisha (Birgundi Baker) at the trap house, Jake (Michael Epps) called on his older brother for help.
Trig (Luke James) and Imani (Jasmine Davis) went to Nuck's place and pulled guns on everyone as they searched for the missing teenager. Unfortunately, they didn't find the track star.
When the couple returned home, Imani admitted she wanted to help the prostitutes in the trap house, but Trig reminded her they didn't have any resources and were only there to get his little brother.
Papa (Shamon Brown Jr.) goes to a different school and didn't appear with his friends this episode. Instead, he focused on strengthening his connection with Maisha (Genesis Denise Hale). 
Emmett and Tiffany move in with Jada
Wanting to save up for their businesses, Emmett (Jacob Latimore) and Tiffany (Hannaha Hall) asked Jada (Yolanda Ross) to stay with her for a couple of months.
Even though she quickly figured out the two weren't telling her the truth about why they wanted to move in with her, she allowed them to because she didn't like living by herself. However, Jada laid down some ground rules and asked them not to stay for an entire year.
As Emmett worked at Sonny's, Dom (La La Anthony) came in and ordered food. She then offended the owner when she tried to advise him on how to marinate his chicken, annoying Emmett, who confronted Dom.
Later that night, the two opened their after-hours eatery, which immediately became a hit. However, Dom couldn't keep up with the demand and asked Emmett to hire help for her.
He and Tiffany then woke Jada up the following morning with their arguing because Emmett was too tired to take their son to daycare, as promised. Jada eventually calmed the situation, and the two made up.
She later went on a date with Tomas (Salvador Chacon), a coworker who barged in on one of her appointments.
Ronnie got jumped by kids
Because Ronnie (Ntare Guma Mbaho Mwine) killed Coogie (Jahking Guillory) and never served time for the murder, unforgiving kids in the neighborhood jumped him. However, Papa's dad, a preacher, saw the teenagers beating on him and shooed them away.
He invited the homeless man into the church and cleaned his wounds, even though Papa informed his father about Ronnie's misdeed. The preacher still spoke to Ronnie and explained he had to forgive himself to truly move on from the traumatic event.
He then visited his grandmother, who no longer recognized the "bum" in front of her as she still thought her grandson was a "war hero." Ronnie later stopped playing hard to get and left flowers for Charlene (Claudia Michelle Wallace), an employee at the recycling center who continually flirts with the homeless man.
Nina and Dre join a support group
While passing out missing flyers, Nina (Tyla Abercrumbie) ran into Tracy (Tai Davis), a local woman who lost her child. She offered to help the grieving mothers and invited them to her support group, Remembering Our Chicago Kids (R.O.C.K.).
The group boasted of over 50 women of color who came together to help others who also lost their children to the Chicago streets and could help spread the word about Keisha's disappearance.
However, some members resisted because of their daughter's promiscuous Finsta account and "fast" reputation. After seeing the pictures for themselves, Nina and Dre (Miriam A. Hyman) argued before deciding to attend the vigil.
Ronnie came as well and noticed a suspicious-looking white guy who disappeared into the crowd.
'The Chi' Season 3 Episode 3 soundtrack
WORDPLAY Da Flyest MC – "Winning"
-Plays while Papa meets up with Maisha
Tiffany Gouché – Ready 2 Go
-Plays while Ronnie collects recyclables
OSHUN – "Burn"
-Plays while Kevin and Jake are in the hallway at school
Oswin Benjamin – "Own Way"
-Plays at Sonny's
RoseGold – "Ratatat Revenge"
-Plays while Trig and Imani search the trap house
L.T.D. – "Love Ballad"
-Song Trig sings to Imani and plays during the montage of couples
All these songs are available on YouTube and Spotify. The Chi airs Sundays at 9 p.m. EST on Showtime.