'The Chi' Season 3 Episode 4 Recap — Plus All the Music Featured in 'Gangway'
[SPOILER ALERT: This article contains spoilers from 'The Chi' Season Episode 4.]
After Ronnie followed the suspicious-looking guy at the vigil, he teamed up with Dre in hopes of finding Keisha. Additionally, Emmett and Tiffany hit a dry spell, Otis wants to adopt Jake, and mayoral candidate Camille Hallaway made her debut. Here's everything that happened in The Chi Season 3 Episode 4, including all the music featured.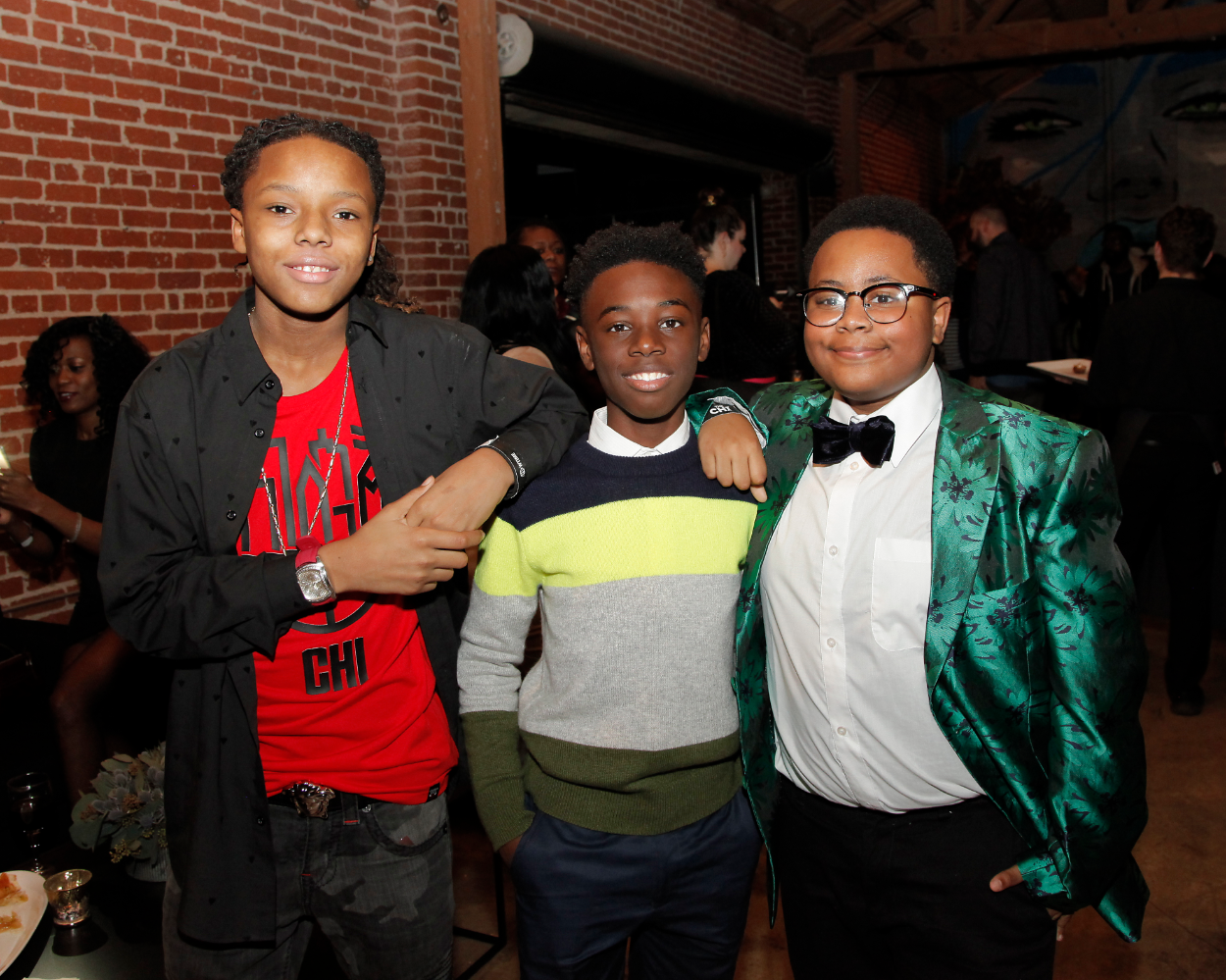 Emmett tries to figure out his dry spell with Tiffany
In "Gangway," viewers took a break from watching Emmett's (Jacob Latimore) budding late-night eatery to get a more in-depth look into his relationship with Tiffany (Hannaha Hall). Upset from the lack of sex, the young father asked his father for advice. Darnell (Rolando Boyce) thought his girlfriend could be cheating and implored his son to find out.
When the couple went to counseling, she admitted she doesn't want to get intimate as often because she's afraid of getting pregnant. After asking Sonny for advice, Emmett surprised his woman with a massage that eventually led to a romantic night.
Otis Perry wants to adopt Jake
Roselyn (Kandi Burruss), the wife of a street hustler and mayoral candidate Otis "Douda" Perry (Curtiss Cook), debuted on Episode 4 as she attended a fundraising event for Jake's (Michael Epps) school with him.
After Jemma (Judae'a) met Kevin's (Alex R. Hibbert) mom and accepted his invitation to see a Civil Rights Museum, she told Jake that her father donates money to the school and candidates that he supports.
Therefore, he introduced her father to Otis, who explained he wanted to adopt Jake after Reggie died of gun violence. He then began campaigning to the crowd that assembled around them after he opened up about his story.
Otis and Roselyn later left in a limo where he reminded her that they were in a business relationship. He also explained he wanted to run for mayor because people told him he couldn't.
Additionally, the pizza restaurant owner wants to prove that a kid from the ghetto can be more than a "gangster."
Camille Hallaway running against Otis Perry
The other candidate, Camille Hallaway (Lena Waithe), made her debut at Papa's (Shamon Brown Jr.) dad's church. Marketed as someone who is "putting the prayer back into politics," Camille begged the congregation to see how they can change their community instead of electing a leader to do it.
She also insisted that she cares about the people in their city, unlike Douda, who she believes only wants money and "a bigger office." While the congregation initially didn't respond well to Camille, they gave her a standing ovation at the end of her speech.
However, Papa caught the mayoral candidate paying his father in cash after everyone left.
Ronnie helps Dre find Keisha
Dre (Miriam A. Hyman) dreamed that she and Keisha (Birgundi Baker) fought over her new back tattoo before the teenager ran out of the house and into oncoming traffic. She then found Nina (Tyla Abercrumbie) in her daughter's room, listening to her music and preparing the place for Keisha's hopeful return.
Ronnie (Ntare Guma Mbaho Mwine) found where the older suspicious guy he saw at the vigil lived and broke into his apartment, looking for Keisha. While the missing teenager wasn't there, he noticed inappropriate photos of minors and took a picture of them.
The vet then went to Dre's house and explained he went to prison with the man who recently got out after serving time for rape, and thinks he could have something to do with her daughter's disappearance.
The unlikely pair went to the man's house to confront him, but the convict kicked Ronnie and got away. They returned, and Ronnie beat the guy with a crowbar until he revealed the location of a girl's body. The mothers went to identify the body, but it wasn't their daughter.
'The Chi' Season 3 Episode 4 soundtrack
So Drove featuring Cupcakke, Kreayshawn, and TT the Artist – "Get Ya Shine On"
-Plays while Keisha and Dre argued
Jake & Papa – "Clouded"
-Plays while Tiffany is at Dante's place
Lady Bri – "Just Watch Me Now"
-Plays when Roselyn visits Otis at the restaurant
Nina Simone – "I Put a Spell on You"
-Plays at the Civil Rights Museum
All of these songs are on YouTube and Spotify. The Chi airs Sundays at 9 p.m. EST on Showtime.