'The Chi' Season 3 Episode 7 Recap — Plus All the Music Featured in 'A Stain'
In 'The Chi' Season 3 Episode 7, Keisha continued to fight back and Papa helped Maisha. Here's a recap including the music featured in 'A Stain.'
[SPOILER ALERT: This article contains spoilers from 'The Chi' Season 3 Episode 7.]
In The Chi Season 3 Episode 7, Keisha continues to fight back, and Papa helped Maisha with the money from his church. Additionally, Dom and Emmett started the process of taking over Sonny's. Here's everything that happened, including the music featured in "A Stain."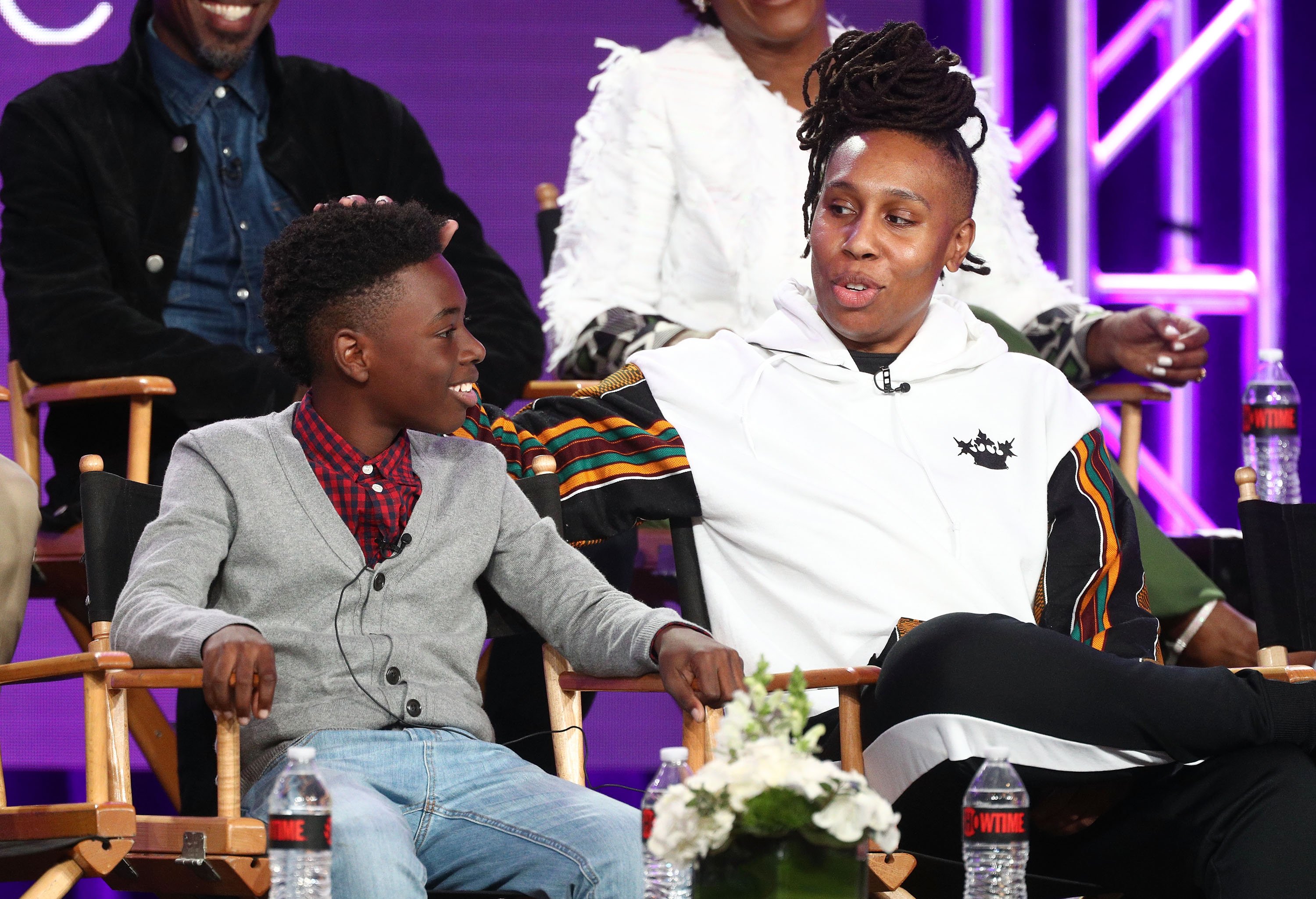 Jemma's dad picked a mayoral candidate to back
After Jemma (Judae'a) put Kevin's (Alex R. Hibbert) "business in the streets," he ignored her at school. She waited for him after school and asked him to come over to her house, to which he obliged.
Her father, Marcus (Joel Steingold), interrupted the young couple in the middle of hooking up, and he asked to see Kevin in his study. However, an important text message saved him from an awkward conversation.
Later that night, the wealthy dad attended a party with mayoral candidates Camille Hallaway (Lena Waithe) and Otis "Douda" Perry (Curtiss Cook). Jemma's father chose to donate to Douda's campaign because he saw himself in the crooked businessman, upsetting Camille, who vowed not to drop out of the race.
The pizza parlor owner later told Jake (Michael Epps) he did allow his older brother's death but blamed it on Reggie's(Barton Fitzpatrick) behavior.
Emmett's fortune came true
Dom (La La Anthony) and Emmett (Jacob Latimore) linked up for a meeting where they met with Sonny's property manager Zeke (Lil Rel Howery) to get the longtime owner evicted, so that they could run it.
The two promised they would serve more customers and pay him the rent that Sonny (Cedric Young) couldn't, but Zeke wasn't sold. However, he later ate the cake that Dom brought to the meeting and reached out to Emmett for a $7,000 catering gig for Marcus' mayoral party.
After it ended, Zeke told the cooking duo he would let them run Sonny's for a few months with the potential to turn into a long term gig if they established consistent traffic. Dom and Emmett were elated with the news and toasted each other before hooking up in the kitchen.
Ronnie finds Keisha
After giving his grandmother's eulogy at a bar, Ronnie (Ntare Guma Mbaho Mwine) ran into Jada (Yolanda Ross), who inspired him to get sober. He then turned down a stable job offer because he wanted to find Keisha (Birgundi Baker).
The vet talked to a woman who lived across the street from Omari (Cedric Mays), and she informed Ronnie that her "touched" neighbor didn't have a wife. Therefore, he found a metal tool and broke into the kidnapper's house.
He called Keisha's name, who recently tried to beat up Omari to no avail, and she answered. Ronnie used the bar to get into the room, but the kidnapper tackled him, allowing Keisha to grab the instrument.
She used it to beat the man who held her captive for two months, seemingly to death, before escaping and leaving in an ambulance.
Before reuniting with the traumatized teenager, Dre (Miriam A. Hyman) strongly urged Nina (Tyla Abercrumbie) to pack up her daughter's room and "begin the grieving process," which started a fight among the newlyweds.
Although Nina told her wife to leave the house, the two, and Kevin, later arrived at the hospital to see Keisha.
'The Chi' Season 3 Episode 7 music
"September"- Earth, Wind & Fire
-Plays on the radio as Ronnie's friends' drive away
"Drunk on the Mic" – Mickey Shiloh
-Plays during Jemma and Kevin scene
All these songs are available on YouTube and Spotify. The Chi airs Sundays at 9 p.m. EST on Showtime.