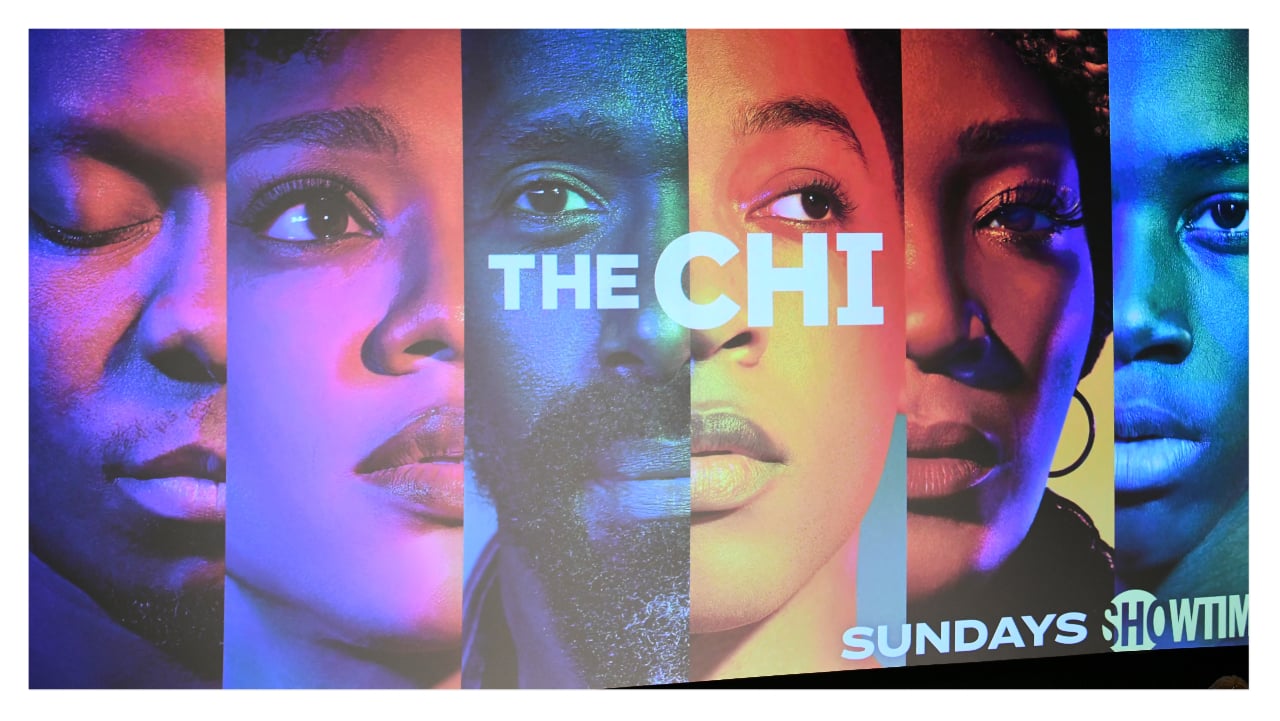 'The Chi' Season 5 Cast, How to Watch, and When New Episodes Air
'The Chi' has returned with season 5. One episode is already out. How can you watch 'The Chi', when do new episodes air, and which cast members are returning?
Created by actor, producer, and screenwriter Lena Waithe, Showtime's The Chi is an American drama revolving around life on the South Side of Chicago that premiered in January 2018. Initially led by Jason Mitchell, who portrayed hopeful chef Brandon Johnson, the actor, and his onscreen girlfriend, Jerrika Little (Tiffany Boone), departed after two seasons due to allegations against him of misconduct. The series is now led by Jacob Latimore, who portrays a restaurant owner Emmett Washington who has recently gotten his life together after having several children with multiple different women, and teenager Kevin Williams as he navigates love, relationships, and trials while living in South Side Chicago. The Chi Season 5 recently premiered; how can you watch the drama, and when do new episodes air?
How to watch 'The Chi' Season 5?
The Chi is available to watch on FuboTV, Amazon Prime Video, and Sling TV with a premium subscription. Those subscribed to Showtime, the network on which it airs, can also watch the drama series.
Finally, it's available to purchase, starting at $1.99, on YouTube, Google Play Movies & TV, Apple TV, and Vudu.
When do 'The Chi' Season 5 new episodes air?
The Chi Season 5 Episode 1, "Overnight Celebrity," premiered online on June 24 and June 26 on Showtime.
Even though it dropped on a Friday, all the other episodes will come out on a Sunday at 9 p.m. EST, starting with episode 2's "Oh Girl" airing on July 3.
Episode 3 is titled "This Christmas" and premieres on July 10, followed by episode 4's "On Me" (July 17), episode 5's "We Don't Have To Take Our Clothes Off" (July 24), and episode 6's "Bring It On Home To Me," dropping on July 31.
Episodes 7, 8, 9, and 10 currently don't have titles, but they also appear to follow the schedule, respectively airing Sunday, August 7, August 14, and August 21, and the finale premiering on August 28. The dates will change if the Showtime drama takes a break.
'The Chi' Season 5 cast is led by Jacob Latimore and Alex R. Hibbert
Familiar faces, including Jacob Latimore as Emmett Washington, Alex R. Hibbert as Kevin Williams, Shamon Brown Jr. as Stanley "Papa" Jackson, and Michael Epps as Jake Taylor, take the lead in The Chi Season 5.
Emmett's mom Jada and wife Tiffany (Yolanda Ross and Hannaha Hall), Kevin's sister Keisha (Birgundi Baker), their parents Nina and Dre (Tyla Abercrumbie and Miriam A. Hyman), Jake's older brother and guardian Trig (Luke James) and Trig's girlfriend Imani (Jasmine Davis) also return.
Season 5 also includes Otis "Douda" Perry (Curtiss Cook), who has apparently come back to town, Tracy Roxboro (Tai Davis), who is dedicated to running her community program, Papa's ex-girlfriend Maisha (Genesis Denise Hale), Emmett's dad Darnell (Rolando Boyce), Jake's girlfriend Jemma (Judae'a), her dad Marcus (Joel Steingold), Jada's boyfriend Suede (Bernard Gilbert), Lynae (Zaria Imani Primer), who recently moved in with Kevin and his family, and Trig's brother Shaad (Jason Weaver) who is also helping at the community center.
The Chi premieres Sundays at 9 p.m. EST on Showtime.