'The Chi' Star Jasmine Davis Confirms Whether or Not Barton Fitzpatrick Quit Due To Her Being Transgender
As fans of The Chi wait for the show's return, many are still reveling about the storylines in season 3. Several cast changes occurred within the show, including Barton Fitzpatrick's exit. Rumors of Fitzpatrick's exit began swirling that it's due to writers including a transgender love interest.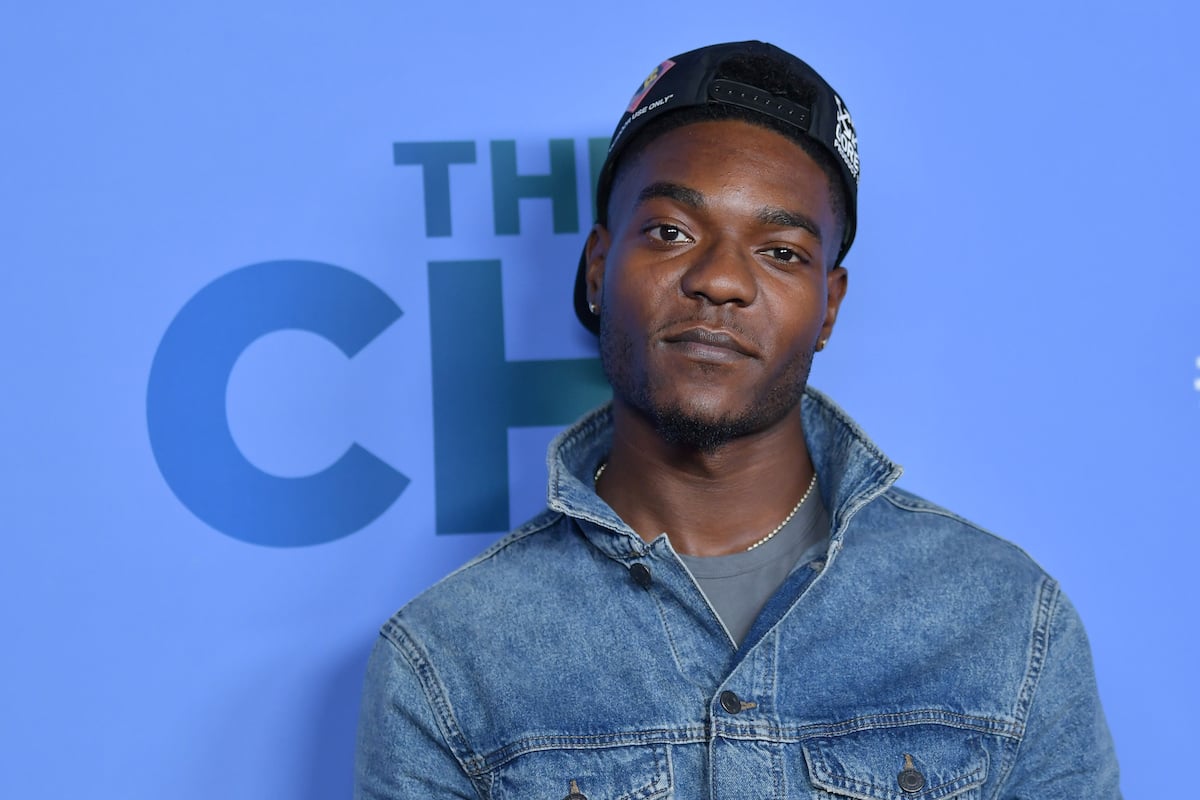 Actor Jasmine Davis, who stars as the love interest, is speaking out about whether or not she believes her LGBTQ status has anything to do with Fitzpatrick's exit.
Barton Fitzpatrick denies quitting 'The Chi' because of a potential transgender love interest
Fitzpatrick played the role of Reg, a drug dealer, and leader of a local gang. Despite his criminal activity, he takes care of his younger brother Jake. Reg dies during the season 2 finale.
Singer Luke James joins in season 3 as Trig, Reg and Jake's eldest brother.  Trig returns for answers regarding Reg's murder and is seeking to win back custody of Jake. It's revealed that his love interest is a transgender woman, Imani (Davis). 
Many believe Fitzpatrick quit the show due to Davis being transgender, but he denies such. He took to Instagram to clarify his exit, maintaining Davis is unrelated.
RELATED: 'The Chi's' Yolanda Ross Wasn't Concerned About The Show's Future After Brandon Mitchell's Firing
"We have to discontinue all the negativity that it going on out there. Lena Waithe and I are cool," he began. "I have no problem with the LGBT[Q] community, any person of trans, it's all love…stop paying attention to all this bulls**t that's getting circulated in the media, do not believe the hype."
Furthermore, he snarks at the belief that he has a phobia toward the LGBTQ community, considering the show is a creation from a lesbian. 
"A queer Black woman from the south side of Chicago created a show called The Chi that gave myself a platform, that gave many others a platform to grow and thrive to become what you guys see to this day and I appreciate that," he said.
There are rumors that Fitzpatrick may return to the show as it is assumed that his character may not be dead. 
Jasmine Davis speaks on Barton Fitzpatrick's exit and her opinion on if it's due to her being transgender 
In a recent interview with The Jasmine Brand, Davis addresses whether or not she believes or is aware that Fitzpatrick's exit has anything to do with her. She says she does not know.
"I always tell people when they ask me questions that I don't know that it's above my pay grade because in this industry, what I learned to do is I don't ask questions that don't involve me," she says. "I didn't hear any rumors about the show until I was on set – I did not know about who was on set, who wasn't on the show anymore, or anything because I barely watch the show."
RELATED: 'The Chi:' Star Reveals Why Writers Included Kidnapping Storyline and Fate of Keisha After Escaping
Davis also opens up about her hesitation to take the role because of the transgender element. She was afraid of being pigeonholed into the same roles. Luckily, she says James as her on-screen boyfriend makes it easy.
"I had the reservations – it was me because Luke has never been with a transgender before but he's been in this industry for a while so he's been around gay people, trans, Black, white – so he's very comfortable with who he is," Davis gushes. "That's what I love about him."
Davis and James are expected to return for season 4.