'The Chi': Tabitha Brown on How Fate Played a Part in Her Landing a Role in Season 4
Internet superstar Tabitha Brown is taking over the small-screen with a recurring role in Season 4 of the Lena Waithe produced Showtime television drama, The Chi. While The Chi marks Brown's biggest role to date, she's been pursuing acting for over 20 years. She says The Chi is a full circle moment for her.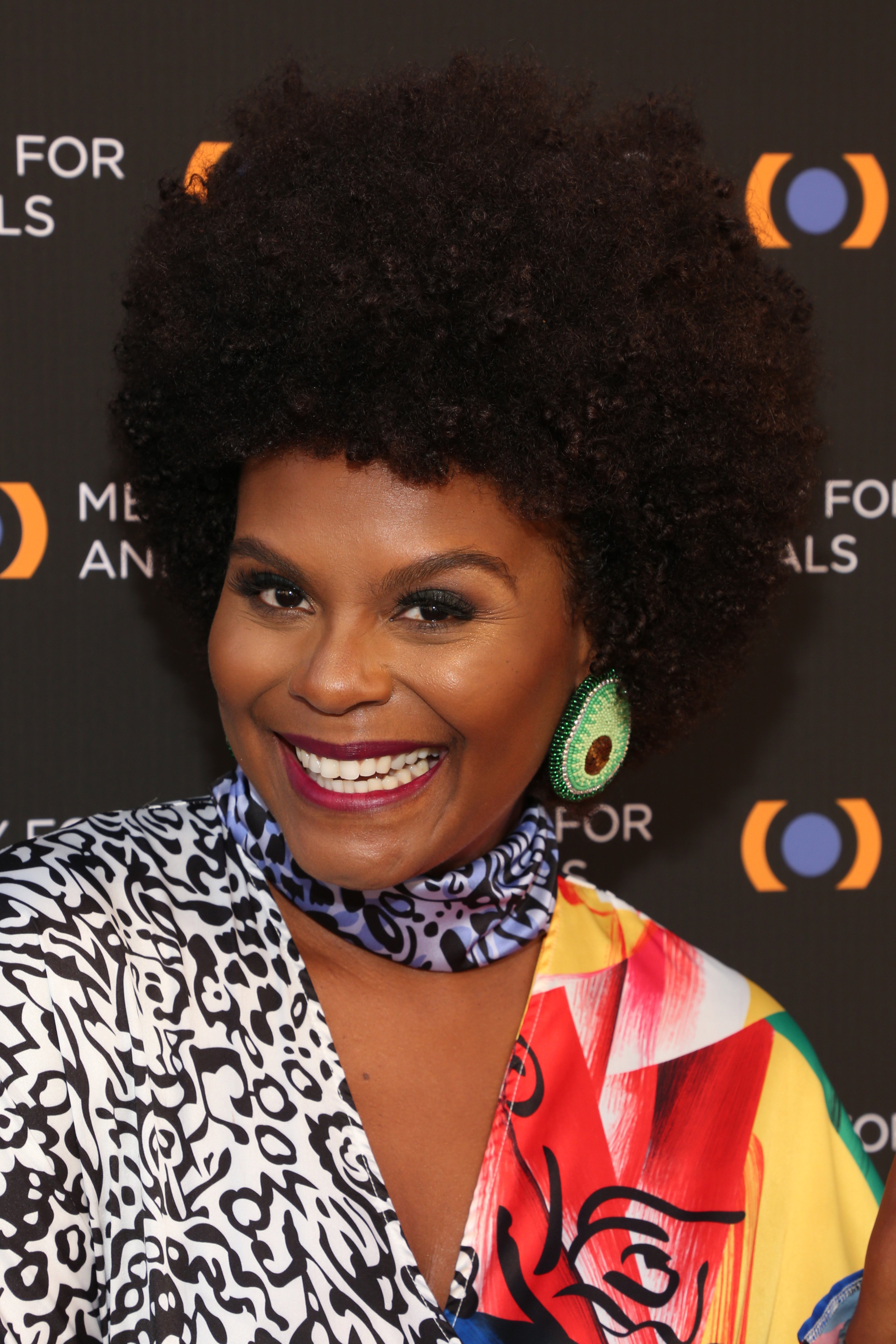 Tabitha Brown says she pursued acting for over 20 years
Before becoming an internet sensation with 3.4 million Instagram followers, Brown says her dream was to take over Hollywood. While rejection is typical, Brown reflects on the pursuit of her dream for over 20 years. She believes the delay in her breakthrough acting moment was due to her insecurities.
Related: Who Is Vegan TikTok Star Tabitha Brown?
"It started very early with agents and working in corporate America of having to cover my accent and wear your hair one way to make other people comfortable and I believed it. I believed the hype, I bought into it," Brown tells ESSENCE Magazine.
Brown told Good Housekeeping in a 2020 interview that her transformation to authenticity began after she became ill:
I was exhausted with putting this mask on every day and trying to be someone else. And I realized also that I'm not honoring God when I'm trying to be something other than what he created. The moment that I got that, the moment that I told God when I was sick and I prayed, 'If you heal me you can have me,' I meant it. When I said that it was saying 'I'm going to live the way you created me to be.'
Tabitha Brown reveals auditioning for first season of 'The Chi'
On season 4 of The Chi Brown stars as a soon-to-be divorcee who Keisha considers as a candidate for adoption. Ironically, Brown revealed in a recent interview that she was hoping to be part of the show's inaugural season.
"Crazy enough, years ago when they first created the show and the pilot happened, I had auditioned and I'm glad I didn't book it back then because I wasn't ready mentally where I am now because I wasn't operating in a place of freedom," she told Entertainment Tonight. "Of course, here we are years later, Lena [Waithe] and I had actually had taken a meeting about something else completely different. Then in just conversation, she was like, 'You know what, I'm going to have you on The Chi next season.' And I thought, 'OK girl, like, you know, people be talking.'"
Related: 'The Chi:' Star Reveals Why Writers Included Kidnapping Storyline and Fate of Keisha After Escaping
But Waithe kept her word. Brown was shocked yet thrilled to learn that she'd have a recurring role in season 4, appearing in six episodes. She says the opportunity was worth the wait.
"I was blown away, Honey [and] I cried," Brown recalled. "I called later and was like, 'No way!' So it was really mind-blowing. It was an offer. I didn't have to audition for this particular character, but I sewn the seed years ago."
The Chi airs every Sunday on Showtime at 9 pm EST.