'The Chi': What Has Tiffany Boone Been up to Since Leaving the Show?
After the second season of hit Showtime drama series The Chi, actress Tiffany Boone, who portrayed Jerrika, chose to leave the show after accusing her on-screen boyfriend, Jason Mitchell, of harassment. What has Boone been up to since departing from the series?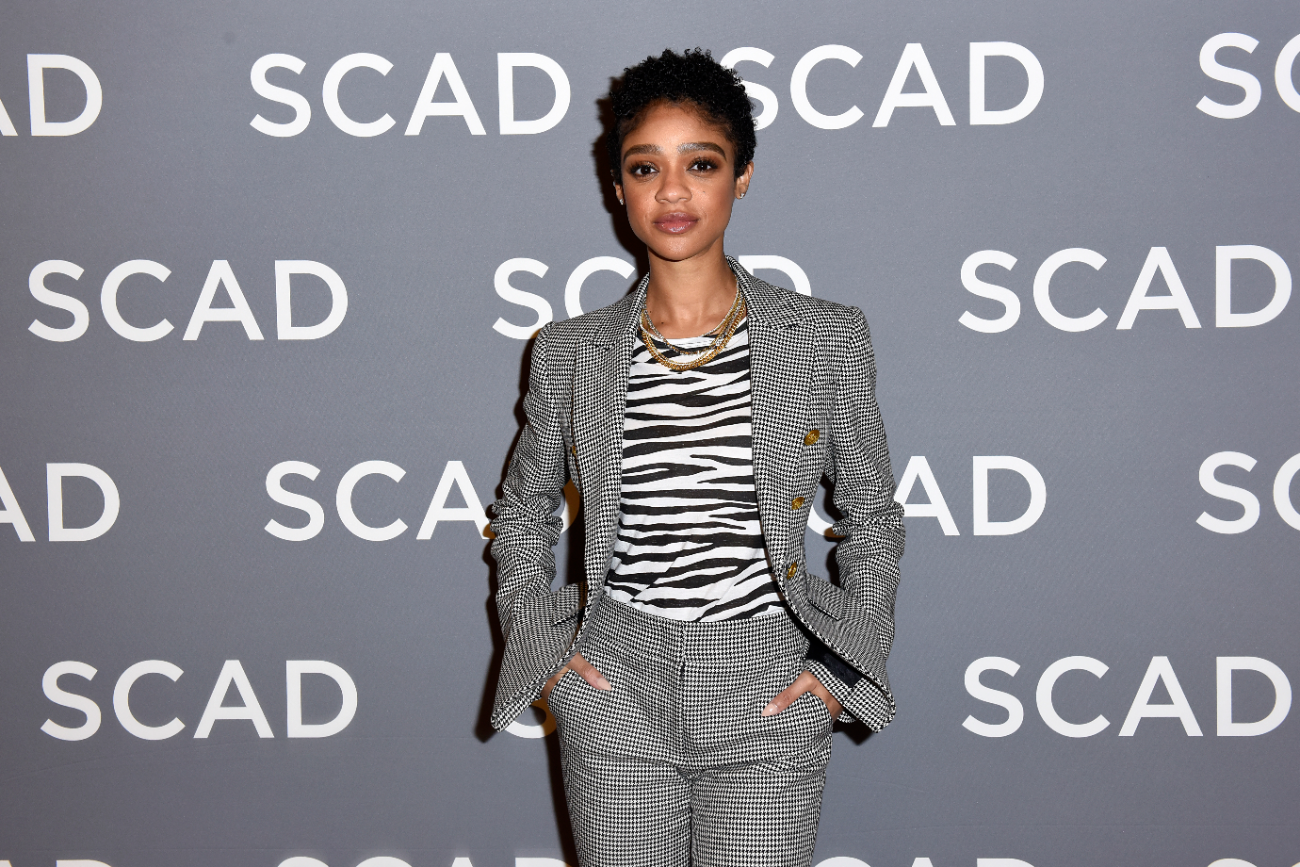 Tiffany Boone before 'The Chi'
Originally from Baltimore, Maryland, the actress graduated from the California Institute of Arts in 2009 before pursuing her acting career. She made her film debut in a local independent drama, Hamilton (2006), as Briana and then appeared in Icelandic slasher comedy Detention (2011) alongside veteran actors Josh Hutcherson and Dane Cook.
A year later, the actress turned her focus to television shows and made small appearances in series UNmatchable, Southland, Suburgatory, Grey's Anatomy (2013), and Perception (2013).
Boone also portrayed Savannah Snow alongside a star-studded cast, including Viola Davis and Emmy Rossum in romantic gothic fantasy, Beautiful Creatures (2013).
RELATED: 'The Chi': Lena Waithe Responds to Claims That She Knew About Jason Mitchell's Misconduct
After her performance in the short film, Full, the actress landed her first recurring television role as Mandy Lang in the second season of FOX drama series, The Following (2014) opposite Kevin Bacon.
She then made a couple of more guest appearances in Major Crimes (2014) and Once Upon a Time (2015) before securing her first leading role as Jerrika in Showtime drama series, The Chi (2018).
Tiffany Boone as Jerrika on 'The Chi'
Created by screenwriter, writer, and actress Lena Waithe, the drama series revolves around life in a neighborhood located on the South Side of Chicago. Boone portrayed Jerrika, the live-in girlfriend of main character Brandon (Jason Mitchell), who aspired to be a cook.
Although the two seemed very much in love and planned on opening a restaurant together, they came from different backgrounds and had difficulty understanding each other.
In the second season, Brandon proposed to Jerrika, who wholeheartedly accepted. However, she found out about his affiliation with successful businessman yet known hustler, Otis "Douda" Perry (Curtiss Cook), something she was vehemently against.
RELATED: Former 'The Chi' Star Jason Mitchell Denied Misconduct Allegations and Explained Why He Got Fired
Therefore, Jerrika ended the engagement and moved out of their apartment. The character did not return for the following season as Boone chose to leave the series in November 2018 following ignored harassment accusations she made against her on-screen boyfriend.
Mitchell was fired from the show as a result of the allegations brought against him by his co-star as well as showrunner Ayanna Floyd Davis. He also lost an upcoming role in a Netflix movie. However, Boone continues to thrive.
Tiffany Boone after 'The Chi'
A few months after the 32-year-old left The Chi, she landed a leading role in Jordan Peele executive produced-Amazon drama The Hunters (2020) as a member of the Hunters who specializes in counterfeiting and forgery, Roxy Jones.
After the first season aired, she joined the cast of Hulu miniseries, Little Fires Everywhere, and portrayed the college-version of main character Mia Warren (Kerry Washington) in an episode.
RELATED: 'Little Fires Everywhere': Who Is The Better Mother — Elena or Mia?
Most recently, the actress landed a leading role in an upcoming science fiction movie, The Midnight Sky, alongside George Clooney, who portrays lonely scientist Augustine and Felicity Jones, who stars as astronaut Sully.
Although the filming wrapped in February 2020, it's unclear when the movie will be released. The Chi airs Sundays at 9 p.m. EST on Showtime.