'The Christmas House 2': Robert Buckley Says New Hallmark Movie Is 'Jam-Packed' With Holiday Cheer
The Mitchell family is returning to Hallmark Channel, and they're getting ready for a Christmas showdown. The Christmas House 2: Deck Those Halls is a sequel to 2020's hit movie The Christmas House, which was about a family with a tradition of going all out with over-the-top holiday decorations. The follow-up movie is stuffed with even more Christmas cheer than the original, according to one of its stars. 
What is 'The Christmas House 2: Deck Those Halls' about?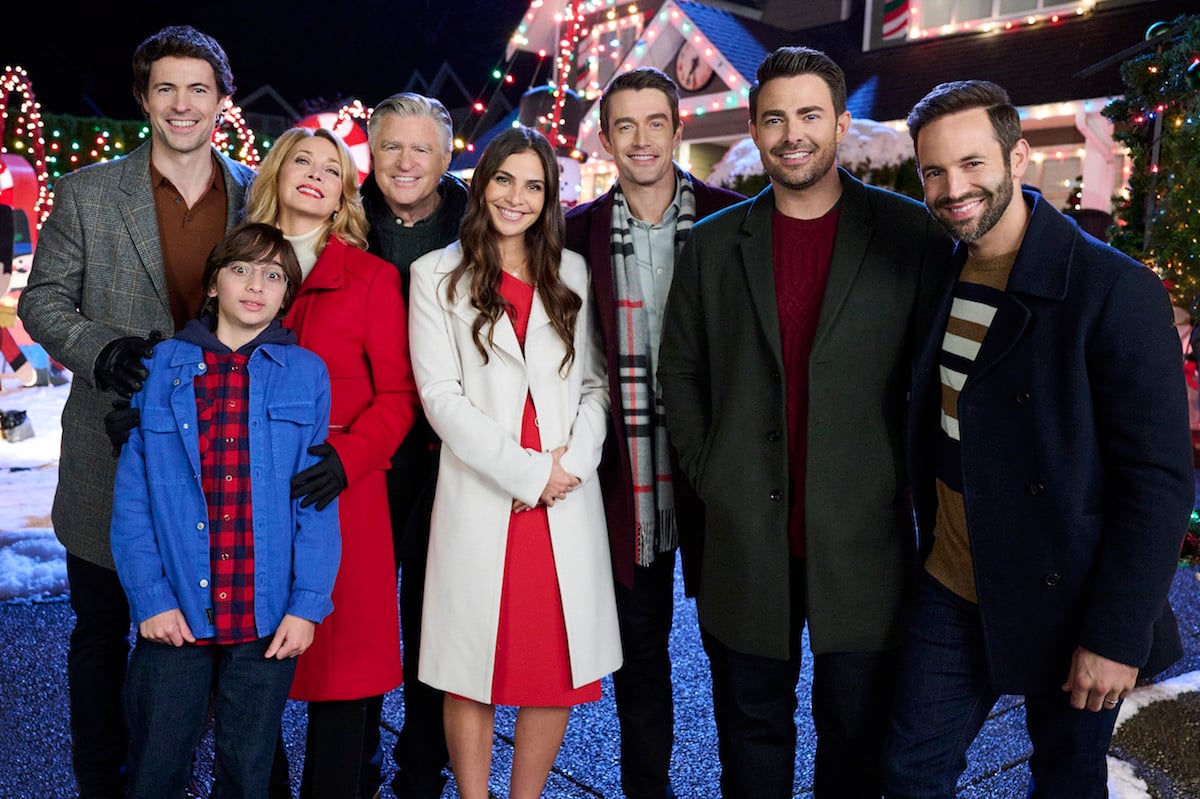 RELATED: 'The Christmas House': Hallmark Fans React to Channel's First LGBTQ Holiday Movie
The Chrismas House 2 takes place two years after The Christmas House. The Mitchell family comes together to celebrate the holiday, but things get tense when Brandon (Jonathan Bennett) and Mike (Robert Buckley) end up engaged in a serious Christmas war. 
"We find Brandon and Mike pitted head to head against each other in a reality show competition," Buckley said in a behind-the-scenes video for Hallmark Channel. "And things go from cheery and festive to hot and heated."
Since we last saw the Mitchells, a lot has changed. Mike and Andi (Ana Ayoya) have been settling into their new home, while Phylis (Sharon Lawrence) and Bill (Treat Williams) have eased into retirement and are rediscovering the joy in their marriage. And Brandon and his husband Jake (Brad Harder) have their hands full with their two young kids.
When the whole family meets up in the quaint town of Rhinebeck, New York, everything is going according to plan. But then Mike, an actor, is asked to take part in a celebrity home decorating contest for a reality TV show. Though it takes some convincing, he eventually agrees to share the family's famous Christmas House with the world. But when Mike's opponent drops out at the last minute, Brandon steps in. The result is an epic, brother-vs-brother Christmas decorating sho​​wdo​​wn.   
Robert Buckley says 'The Christmas House' sequel is 'jam-packed' with Christmas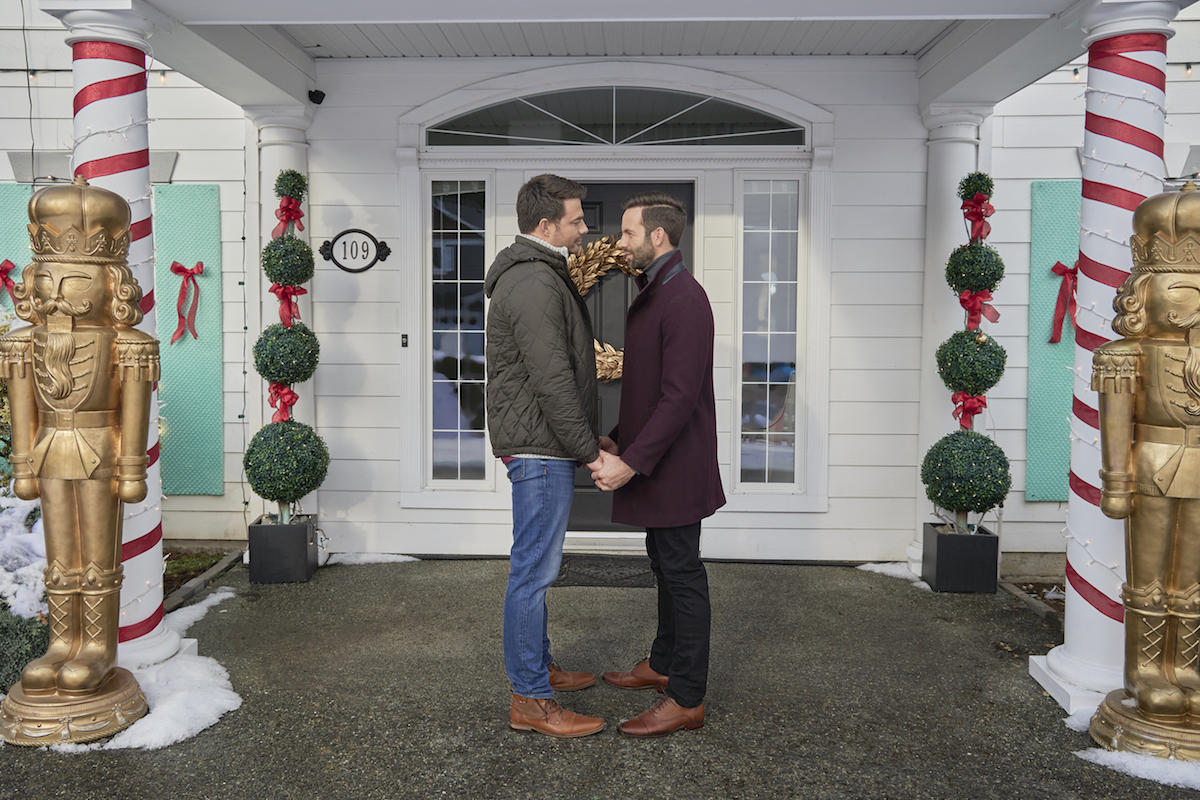 Those who tune in to watch The Christmas House 2 can expect a hefty dose of holiday cheer. 
"We jam-packed so much Christmas into this one we almost had to make it a trilogy … things get festive," Buckley promised in a Nov. 18 Instagram post.
For Bennett, the battle between Mike and Brandon recalls a classic holiday movie: National Lampoon's Christmas Vacation. He referred to his on-screen family as "the Griswold Family of @hallmarkchannel," in a Sept. 22 Instagram post.  
Viewers will also get to enjoy the cast's great onscreen chemistry.
"I couldn't wait for us to get back together again. I don't think I've ever laughed so hard," Williams said. 
"One of the hallmarks of the film, no pun intended, is the chemistry with the cast," Lawrence told Hallmark Channel. 
Jonathan Bennett says 'The Christmas House 2' has 'twice the humor' as the first movie 
The Christmas House 2 also dials up the laughs, according to Bennett.
"This is one of the best Hallmark Christmas movies ever made, in my opinion. It has twice the humor of the first one," the actor told Digital Journal. 
But what's really special about The Christmas House 2 is the love the Mitchell family has for each other — even when things aren't going smoothly.
"The fans will get to see the Mitchell family in more depth, and the audience can see that it's not a perfect family," Bennett said. "They have their quirks and they are trying to throw the perfect Christmas but there is no such thing as the perfect Christmas … We all support and love each other and that's what I want people to see when they watch this film."
The Christmas House 2: Deck Those Halls airs Saturday, Dec. 18 at 8 p.m. on Hallmark Channel.
Check out Showbiz Cheat Sheet on Facebook!