'The Christmas House': Hallmark Fans React to Channel's First LGBTQ Holiday Movie
Hallmark Channel is a little more welcoming this year. On Nov. 22, the network aired its first-ever holiday movie featuring an LGBTQ couple.
In The Christmas House, Jonathan Bennett plays a man named Brandon who, along with his husband Jake (Brad Harder), travels home for the holidays. As Brandon and his family attempt to recreate the Christmas magic of his childhood, he and Jake are eagerly awaiting news about their attempt to start a family of their own. 
Hallmark fans have a largely positive reaction to 'The Christmas House' 
While it has taken Hallmark a while to embrace the idea of non-heterosexual romance, it seems many fans were definitely ready to see more diversity in the channel's holiday movies. An Instagram post urging people to watch The Christmas House was flooded with comments from viewers applauding Hallmark for telling the story of a gay couple who are planning to adopt a child. 
A number of people were thrilled to finally see themselves reflected in the channel's Christmas-themed programming. 
"My partner and I watch almost all the new Christmas Hallmark movies every year. This is so exciting for us I can't even describe it!" one wrote. 
Others thanked the network for telling stories that showcased a broader array of family types.  
"Thank you Hallmark for being more inclusive and celebrating all families. An amazing step forward," another commented. 
"It's always the small things that move us forward," tweeted actor Treat Williams, who plays Brandon's father in the movie. "We made a simple little Christmas movie. But we moved the goalposts just a little further to show an honest representation of an American family. Any family." 
Some viewers said they would not watch the new Hallmark movie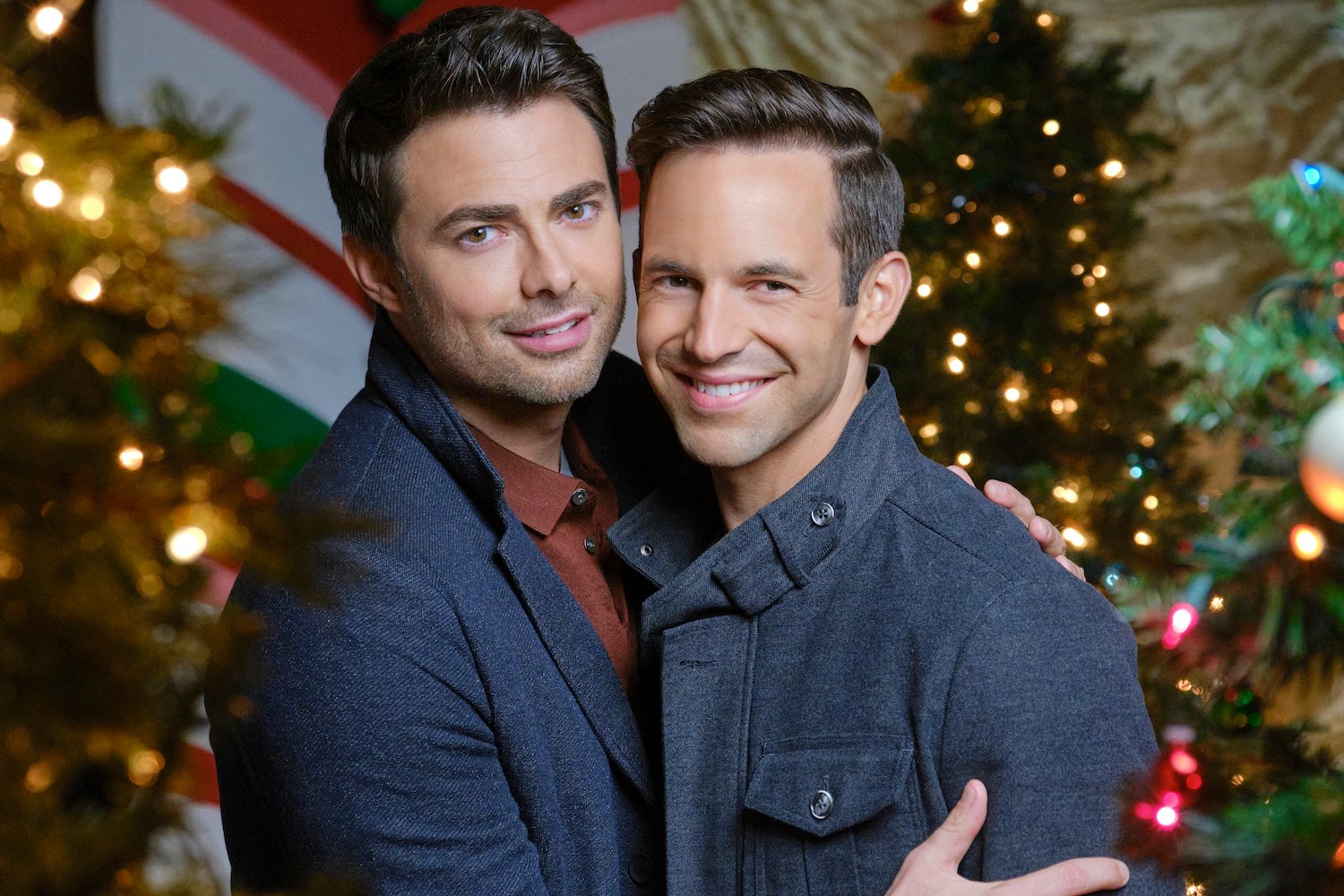 Online reaction to Hallmark's first LGBTQ holiday movie was mostly positive. However, a few people expressed their disappointment with Hallmark's decision to air a film with a gay couple. A few commenters on an Instagram post promoting the new movie said they would not be watching. 
In 2019, some people called for a boycott of Hallmark Channel after it aired an ad for the wedding registry website Zola that featured two women getting married. In August, the network also drew criticism after airing Wedding Every Weekend, which included a same-sex wedding, NBC News reported. 
'Representation is important,' says 'The Christmas House' star Jonathan Bennett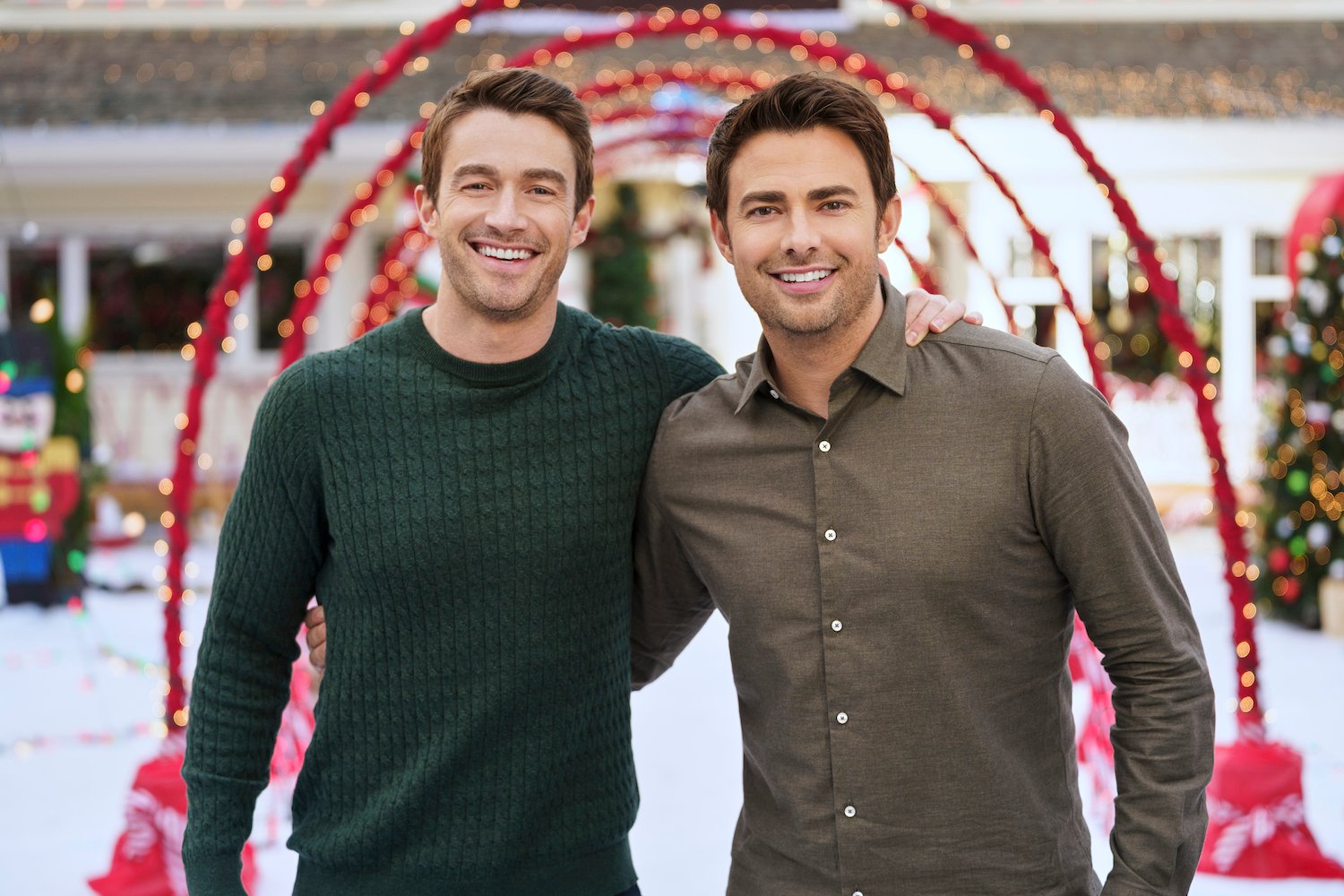 In an interview with Good Morning America, Bennett said that it was "an honor" to star in Hallmark's first movie with major LGBTQ characters. 
"This is the first gay storyline in a Hallmark Channel movie," he said. "It's the first time you see two men in love starting their own family, and that's such a groundbreaking thing because representation is important."
Bennett, who is gay, said he wished such a movie had existed when he was younger. 
"I just think about what younger me would have thought watching a movie like this at the holidays," he said. "Because growing up, I didn't have representation like this — we didn't have Christmas movies that had story lines of two men in love, starting a family."
Check out Showbiz Cheat Sheet on Facebook!