'The Circle': DeLeesa St. Agathe Reveals the Catfish She Initially Thought Was Her Biggest Competition
In season 2 of the hit Netflix series The Circle, every single player went into the game with a different strategy. Some of them chose to catfish, while others played as themselves. For Deleesa St. Agathe, she chose to play as her husband, Trevor, and she had a ton of success while doing it.
However, who was initially her biggest competition in regards to the other catfish players? She recently revealed her answer.
[Spoiler alert: Spoilers ahead for the winner of The Circle Season 2.]
Several players chose to catfish on 'The Circle' Season 2
RELATED: 'The Circle': Michelle Buteau's Hilarious Reason For Taking the Job as Host
The cast of The Circle Season 2 entered the game ready to play, and there were several catfish players ready to win.
Of course, DeLeesa had the most success, winning the entire game, but others gave her a run for her money.
Jack Atkins, a 20-year-old male, played the game as a college-aged female named Emily, while Lee Swift, a 58-year-old male, catfished his fellow contestants as a younger male named River. Lisa Delcampo, a 42-year-old female who is the personal assistant to Lance Bass, also decided to play the game as her boss, Bass. Lisa and Jack then teamed up later in the game and catfished as a male in his 60s named John.
So, of all these catfish players above, who was initially DeLeesa's biggest threat?
DeLeesa revealed the catfish that was initially her biggest competition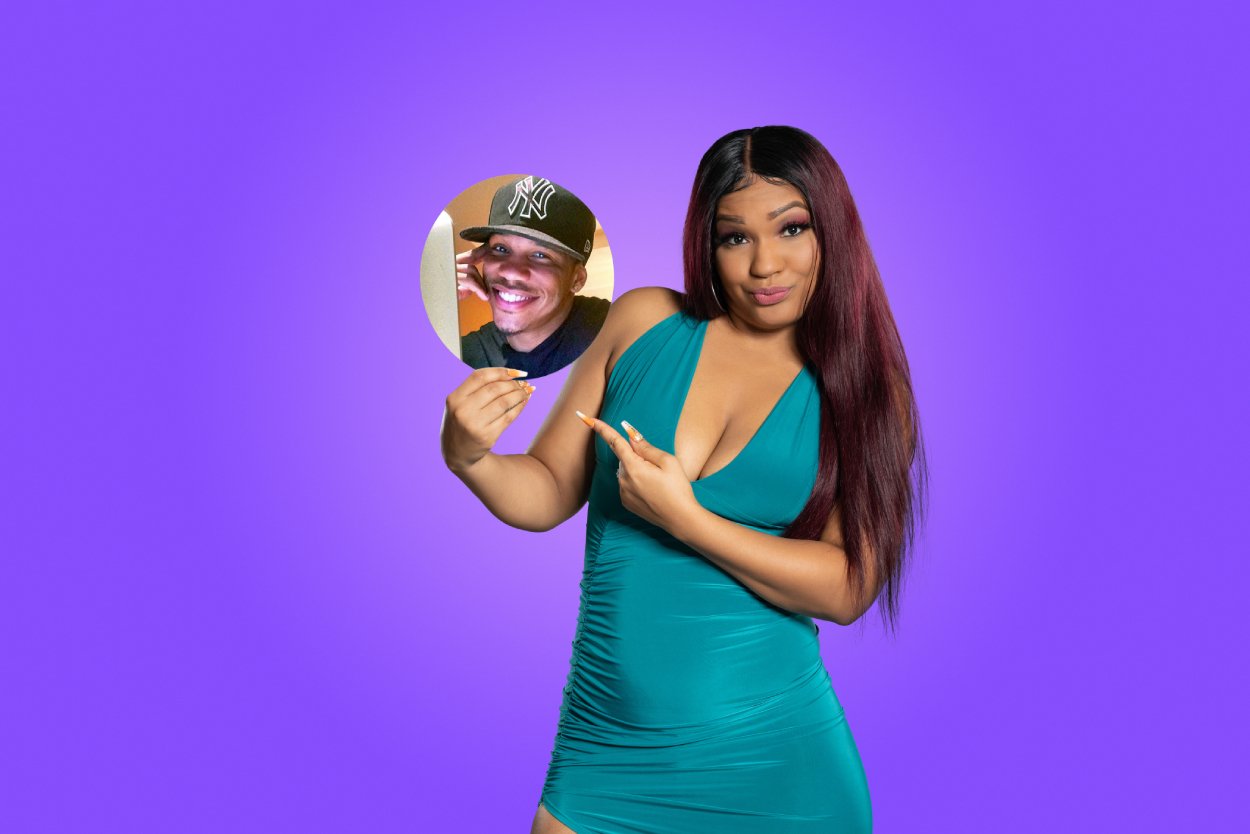 RELATED: 'The Circle': Jack Atkins AKA Emily's New TikTok Reveals Surprising Friendship Outside the Netflix Game Show
DeLeesa recently did an Instagram interview with the dating app S'More, and she revealed the catfish she initially saw as her biggest competition.
"As a catfish I would actually say in the beginning, I thought Emily was," she said. "I felt that Emily and River were both catfishes. But in the beginning, I thought Emily was doing a hell of a job, [she was] connecting with the girls, connecting with everybody else. So, I saw her more so as a competitor against me."
Emily, AKA Jack, did play a great game at first and seemed to be everyone's best friend. However, when asked to put makeup on a mannequin, the 20-year-old male was in over his head, and his fellow contestants quickly figured that he must have been catfishing them.
River ultimately went further in the game than Emily, but Jack's social skills still helped him have success once he joined forces with Lisa. John (Lisa and Jack's catfish) instantly became one of the most well-liked players in the game and later became a finalist.
DeLeesa discussed what it was like to play Trevor on 'The Circle' Season 2
RELATED: 'The Circle': Lance Bass Gave River AKA Lee Swift a Special Message in the Final Episode
Pretending to be someone you're not is hard to do, but DeLeesa made it easier on herself by playing the game as her husband. Many people have since wondered if the personality she portrayed was an actual reflection of his personality, and she confirmed that it was.
"He really is like that," she said to S'More. "He's really into family. … And he's all about our daughter. So, I was playing a single dad, but if you look at his Instagram, even before the show, he's always posting his daughter; he's very proud of her, he's very excited to be a father and a dad. He was raised by his mom; he has that nice nurturing touch, he treats me like a queen that I am."
DeLeesa did admit, however, that some of her personality shined through as well.
"I was playing him, and then, of course, socially, I can only be myself. So, it was a mix," she added.
The Circle Season 2 is streaming on Netflix.